Students from middle schools across Qatar learned vital messages about protecting their health when they took part in a poster competition organized by Weill Cornell Medicine-Qatar's Sahtak Awalan – Your Health First campaign.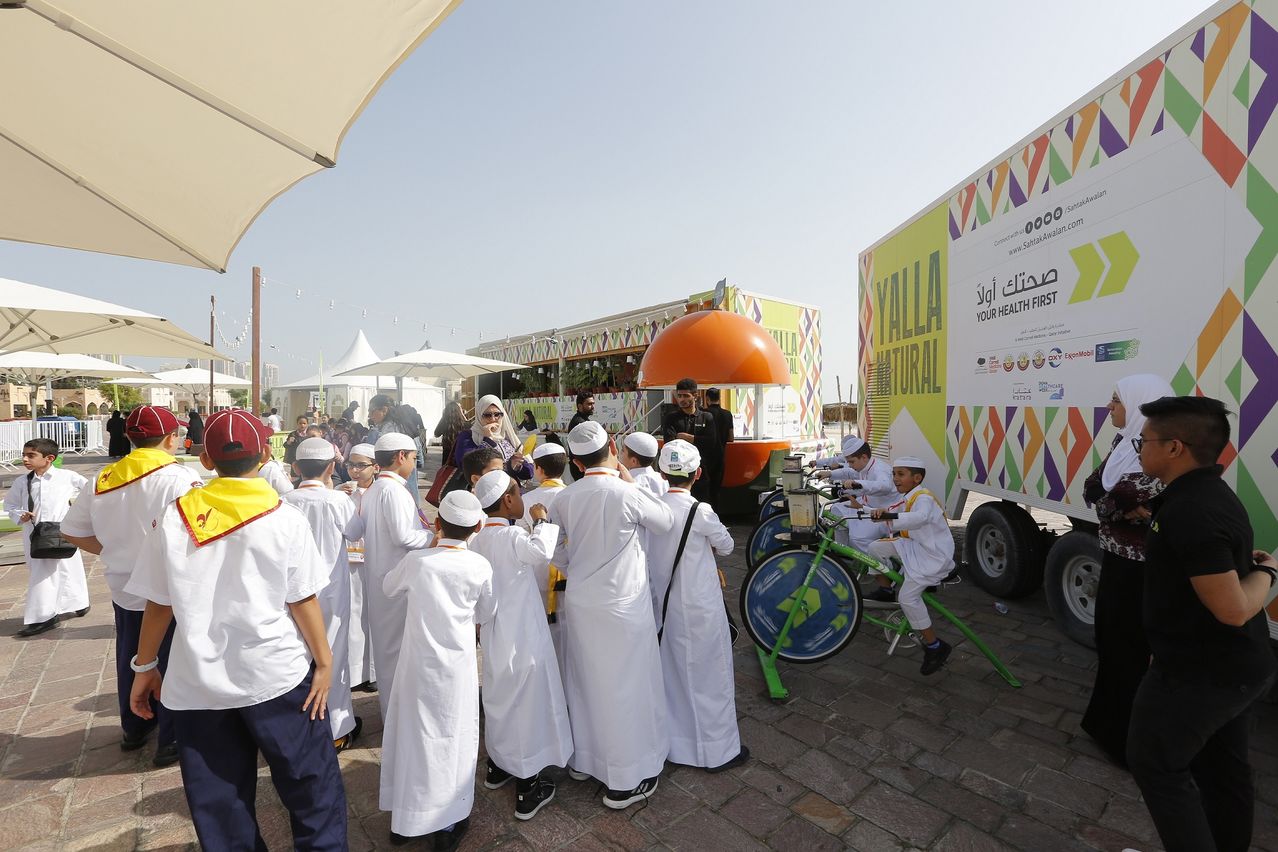 More than 350 students from 35 middle schools participated in the Sahtak Awalan Poster Competition, which challenged them to research a pressing public health issue and then present their findings in poster form. In total, more than 420 posters were submitted to the contest.
After the posters were judged by a panel of Weill Cornell Medicine-Qatar (WCM-Q) physicians and faculty members, 25 students from eight schools were awarded trophies and mountain bikes for the exceptionally high standards of their posters. Certificates of Achievement were presented to all participating students and student coordinators in acknowledgement of the very high standard of all entries.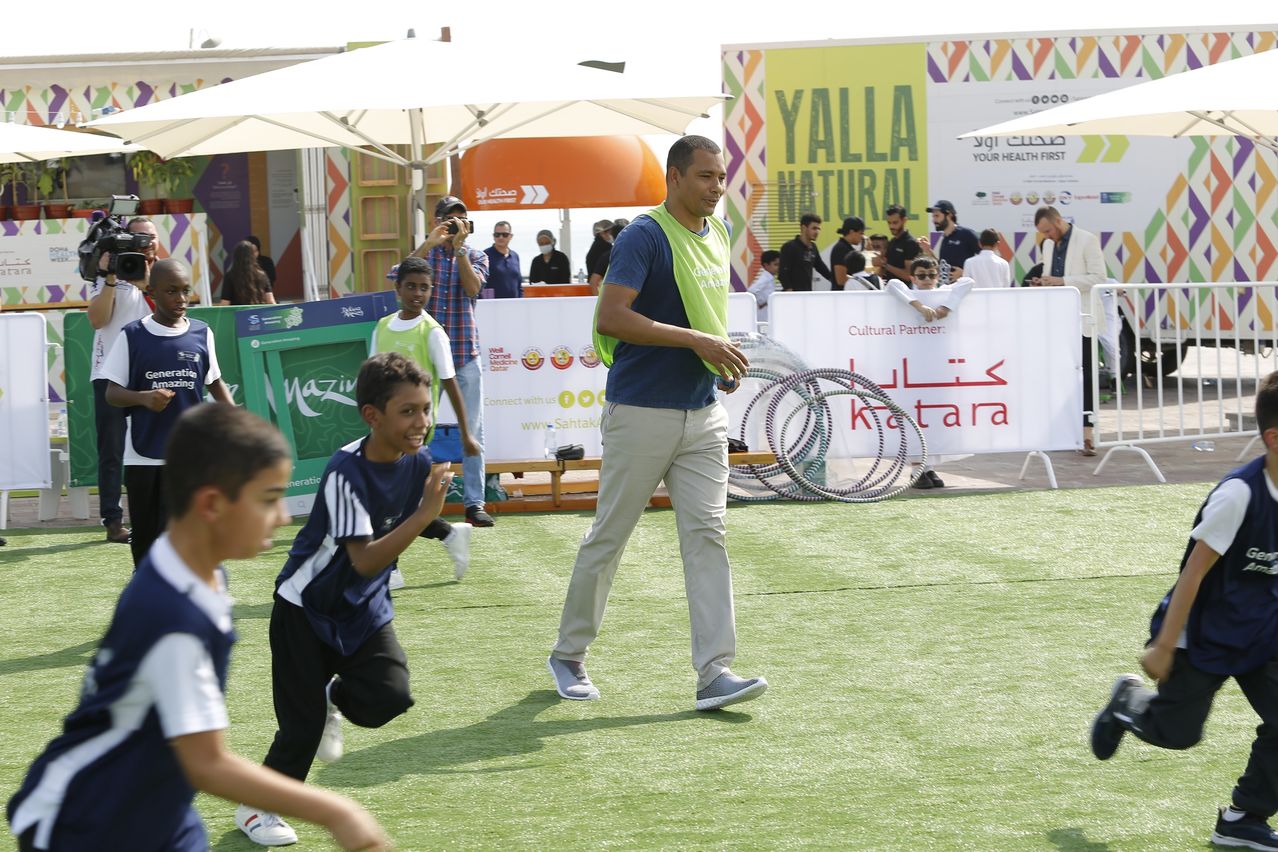 Nesreen Al-Rifai, Chief Communications Officer for WCM-Q, said: "We were extremely impressed by the hard work the students put into researching their posters and the artistic flair and invention they showed with their designs. Not only did the students demonstrate that they have learned the important messages about following healthy lifestyles, they also showed they have been inspired and energized to care for their health, which is a key goal of the Sahtak Awalan – Your Health First campaign."
The eight schools with students that were awarded trophies and mountain bikes were Salah Eddine Al Ayoubi Independent Preparatory School for Boys, Al Ahnaf Bin Qais Independent Preparatory School for Boys, Audio Complexe Center for Boys, Audio Complexe Center for Girls, Al Hammad International Developed School, Al Manar International School, Qatar Leadership Academy, and English Modern School Al Khor.
Dr. Mohamud Verjee, Associate Professor of Family Medicine at WCM-Q, presented the trophies and mountain bikes to the winning schools and students at an awards ceremony held at WCM-Q.
Students presented posters on a wide range of health topics, including road safety, the dangers of smoking, obesity, the health risks associated with poor diet, the increasing prevalence of type-2 diabetes, and the negative impact on health of excessive consumption of refined sugar, among many others.
For the full story, please click
here
.