The groundbreaking Sahtak Awalan – Your Health First public health campaign of Weill Cornell Medicine – Qatar (WCM-Q) has scooped a major award for its work to improve the health of people in Qatar.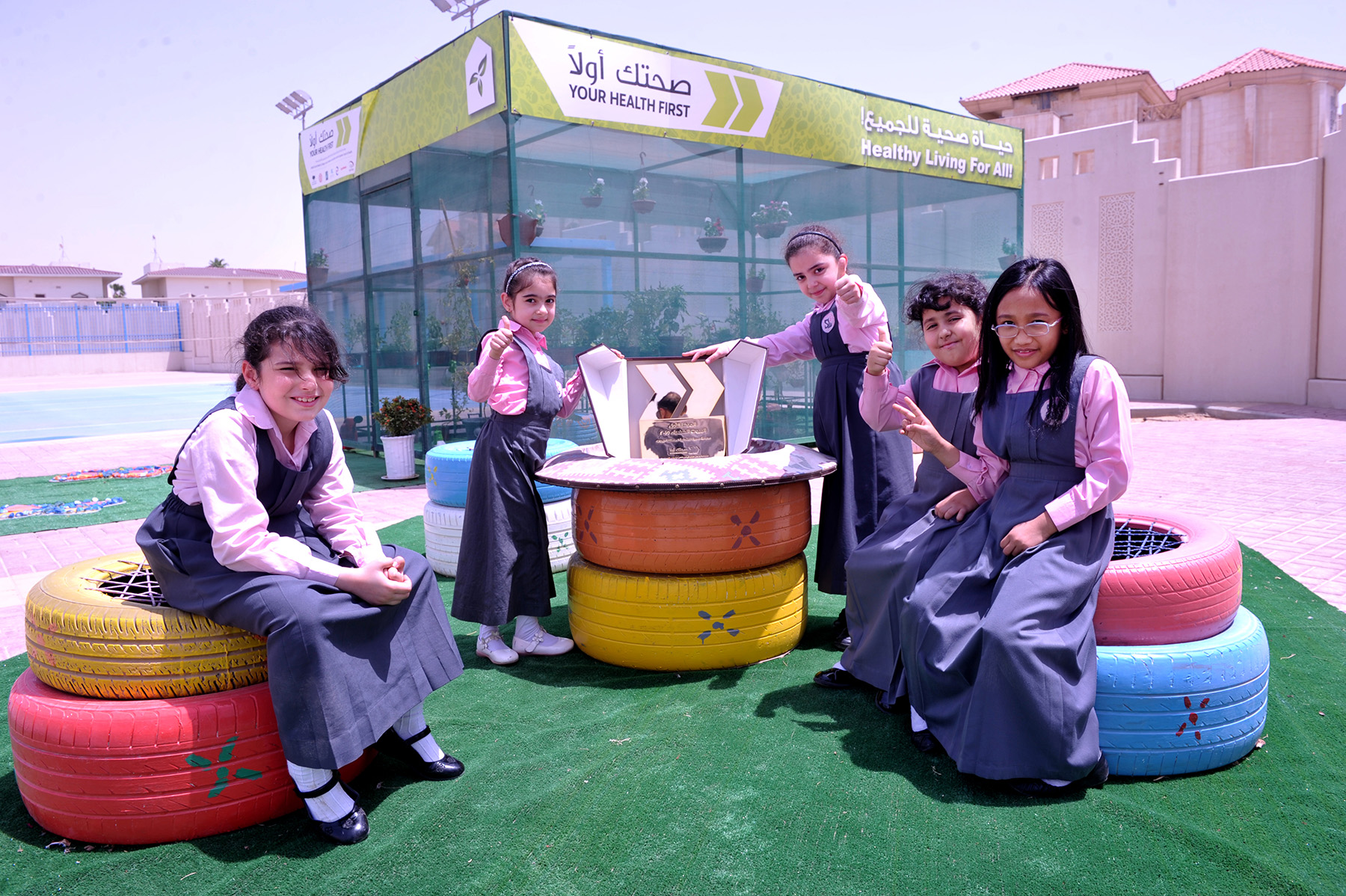 Sahtak Awalan - Your Health First won the 'Best Community Development Award' at the prestigious Corporate Social Responsibility Summit, held at the Doha Hilton under the patronage of the Ministry of Economy and Commerce.
Your Health First was launched in 2012 in association with the Supreme Council of Health and the campaign's strategic partners, Qatar Foundation, the Supreme Education Council, Occidental Petroleum Qatar, ExxonMobil and Qatar Olympic Committee.
The campaign has developed an innovative approach designed to reach every sector of the community by utilizing a wide range of communications channels, public events and interactive activities. Key community engagement strategies of Your Health First include:
Project Greenhouse: Greenhouses, seeds and gardening equipment gifted to more than 80 elementary schools across Qatar to teach students the benefits of eating fresh produce
The Challenge: A day of fun, physical competition and a poster contest for students from more than 40 secondary schools
Yalla Natural: Promotes healthy lifestyles naturally by offering advice and resources for growing and cooking healthy produce, and exercising in natural ways such as walking and yoga
Multiple channels: Your Health First offers health information and resources to the community through radio shows, cinema spots, TV shows, health booths in malls, public events, school visits, community initiatives, social media posts, a dedicated website, a calorie counting app and print media
Healthy Schools' Canteens Project: Offers healthy, nutritional menus to children at QF schools in partnership with AMLAK Services
Major public events like 'The Color Run', which has proved to be successful in bringing the whole community together towards a healthy lifestyle.
For the full story, please
click here.