Talented young high school filmmakers from around the world have been recognized at this year's 7th THIMUN Qatar Northwestern Film Festival.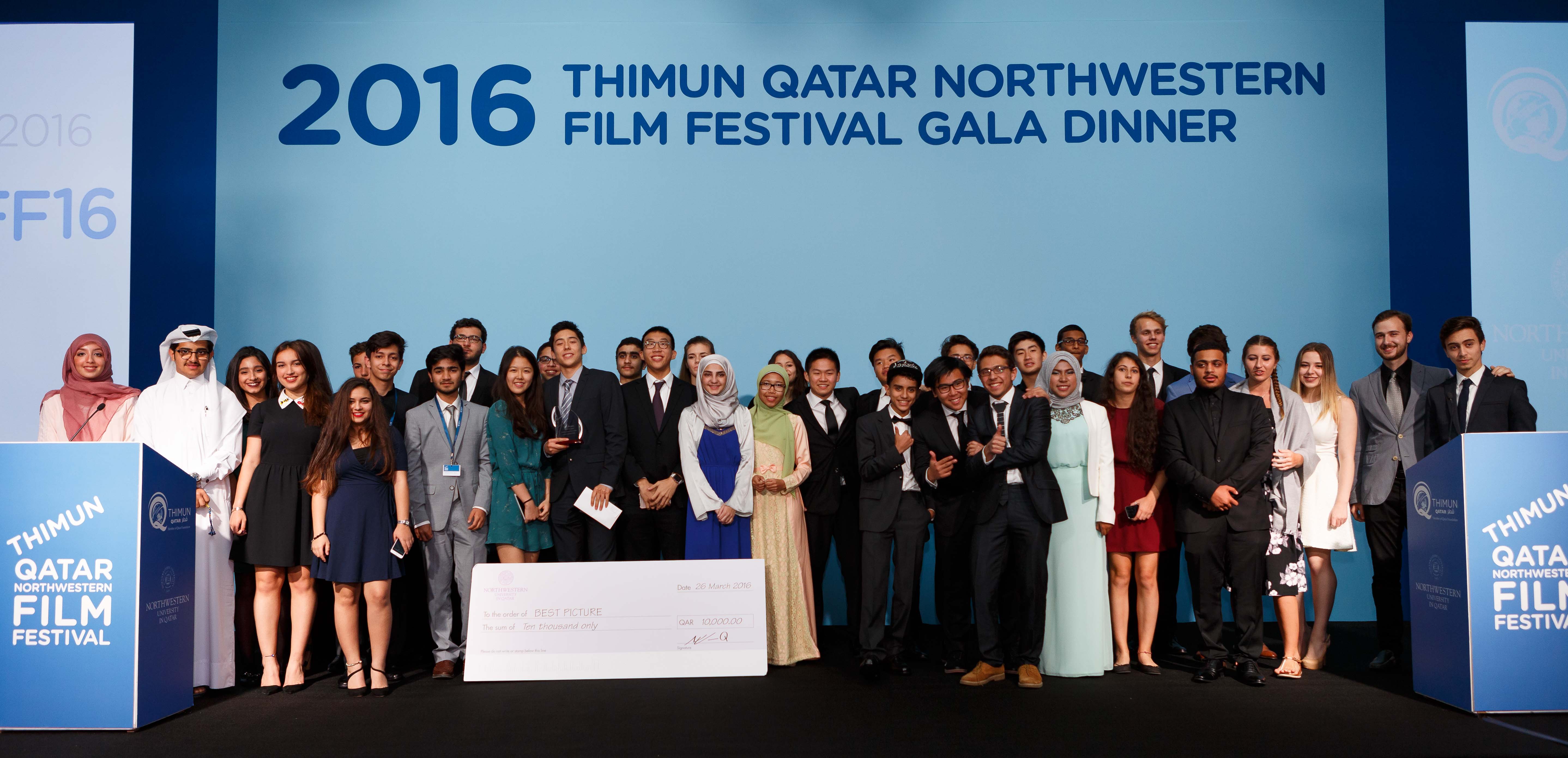 The winning films addressed a variety of topics including: teen suicide, illiteracy and child labor in India, social media's impact on society, as well as specific historical events such as Japan's 'Comfort Women.' The winners were chosen from 82 submissions worldwide.
The winners were announced at the Gala Awards Night. The award for best picture was presented to Daniel Kai Shen from Taipei American School in Taipei City, Taiwan for "Our Art, Our Voices." His compelling and emotive film investigates the suppression of indigenous people in Taiwan under the rule of Japan and Kuomintang, and how the act of forbidding anyone from speaking their native tongue has affected their long-term cultural identity.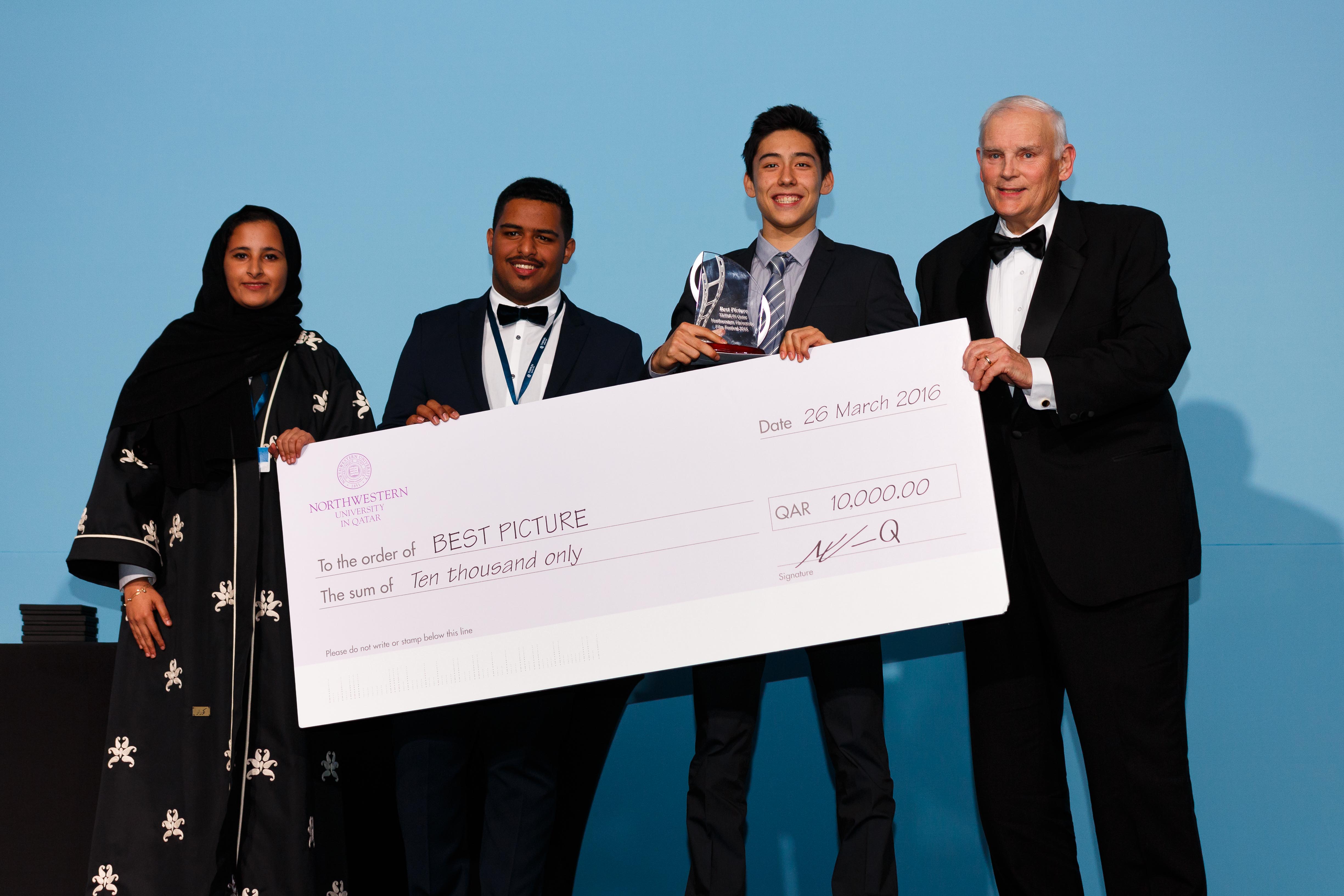 Ghufrane Daymi from Qatar Academy in Doha, Qatar won both best national picture and best junior film for "Life Between the Grains." A nostalgic depiction of Qatar's Bedouin heritage, which is showcased through different generations discussing the peace of living in the desert, and their connection with the land where it is said their "money and roots were made."
Northwestern University in Qatar (NU-Q) partners with Qatar Academy's (QA) THIMUN Qatar office in hosting the annual international film festival for aspiring filmmakers. In addition, to the awards ceremony, the three-day event also included workshops and local travel for the participants.  
For the full story, please
click here
.