Hundreds of schoolchildren had the chance to take some exercise and learn about healthy lifestyles when the Yalla Natural Roadshow came to Qatar Foundation (QF).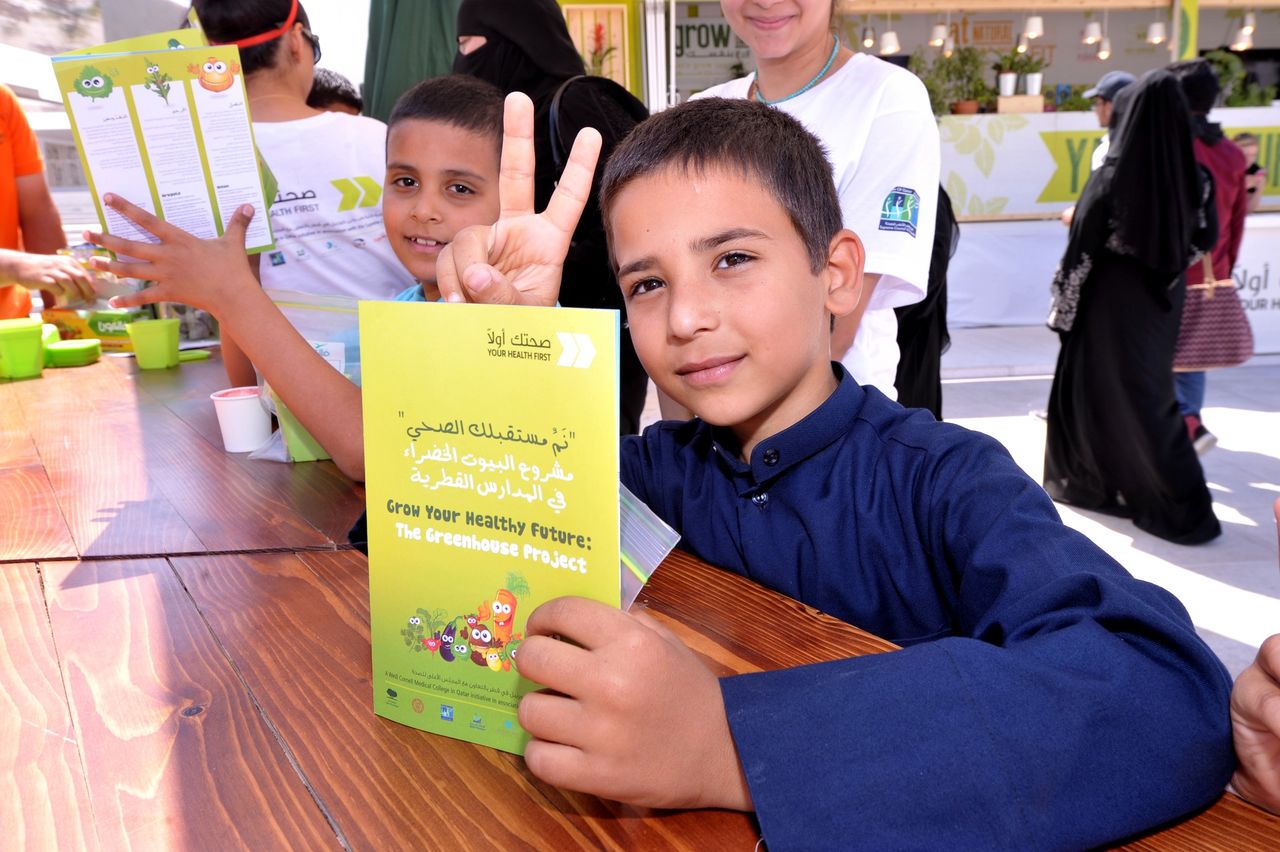 An initiative of the Your Health First campaign, which is organized and run by Weill Cornell Medical College in Qatar, the Yalla Natural Roadshow aims to show people the benefits of regular exercise and eating fresh, organic food, and also supports QF's commitment to enable an informed community aware of healthy living.
The Yalla Natural trailer rolled into Education City on Sunday and stayed there until Thursday, attracting hundreds of children from schools across the country to join in the fun and get healthy. The event was so popular that students and teachers from Al Shamal made the 100km-long journey down, along with schools from Al Khor. Students and staff at QF were also invited to go and try some food and learn something new about their health.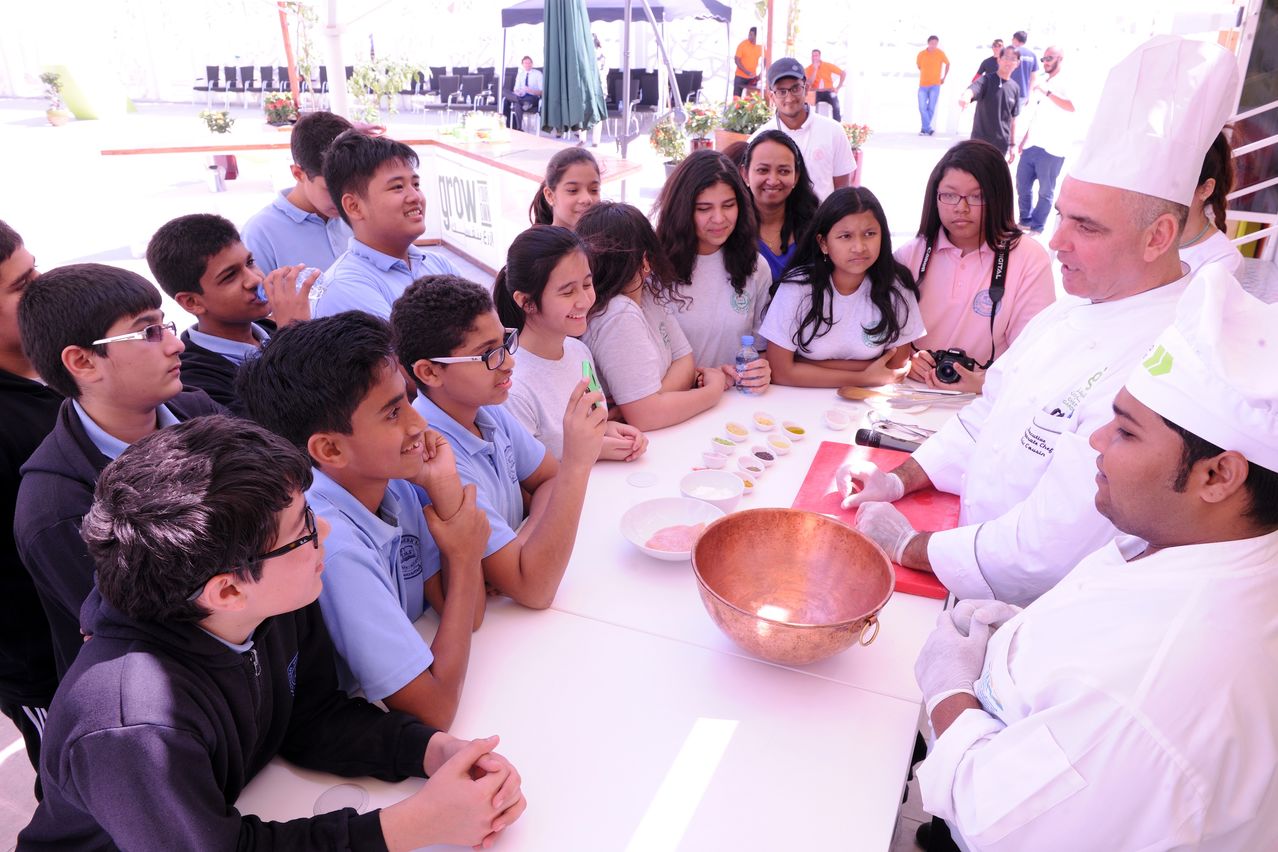 Among the attractions were cookery demonstrations of healthy, nutritious dishes, an exercise class and the chance to make your own smoothie on the Your Health First smoothie bicycles.
Yalla Natural also played host to a visit from the Shafallah Center, which teaches children with special needs.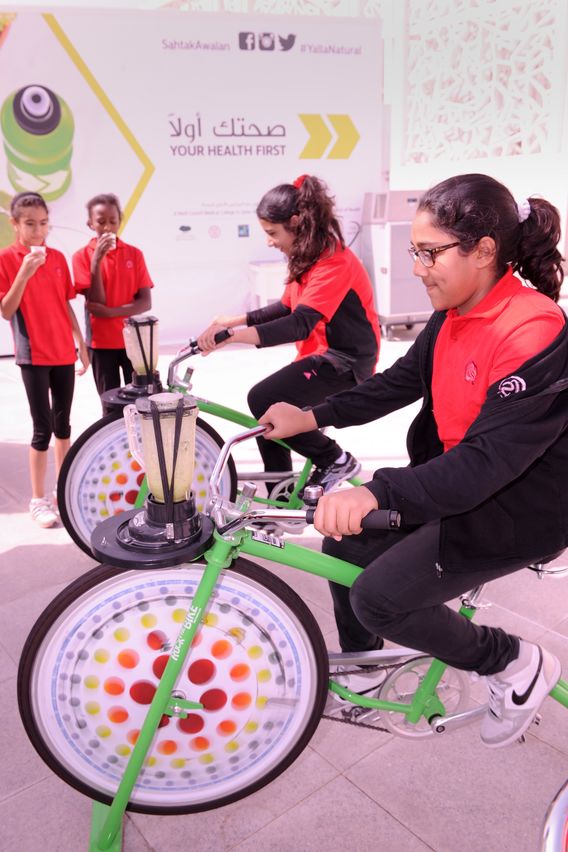 The Yalla Natural Roadshow will next be at the MIA Park from March 24 to 28 when it takes part in Qatar International Food Festival. Along with cookery demonstrations and exercise classes, the public will be offered free recipe cards, nutritional information packs and exercise cards, and people will be able to weigh themselves and find out vital health statistics like their BMI using equipment carried by the trailer.
Everyone who takes part in Yalla Natural can tweet about their experiences and share their healthy pictures with the community by using the hashtags: #YallaNatural #YHF and #SahtakAwalan. People can also visit Your Health First on Facebook, Twitter or Instagram and share information on the produce they have grown, healthy meals they have created and exercise sessions they have taken part in.
For the full story, please
click here
.