The World Innovation Summit for Health (WISH) is to take part in a new study that will investigate ways to develop religious and culturally sensitive approaches and perspectives for public engagement within the fields of genomics and Islamic biomedical ethics.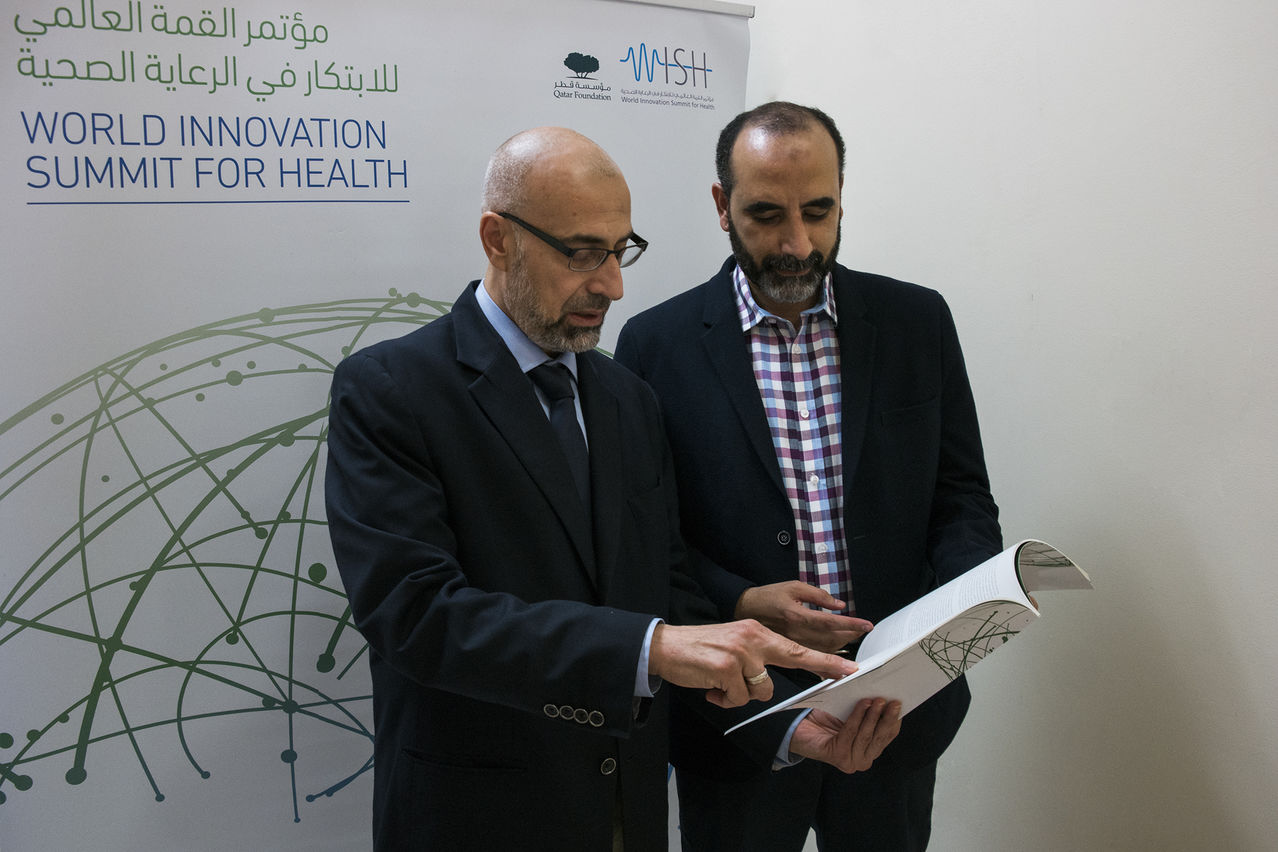 The study will be led by Dr. Mohammed Ghaly, who chaired the 2016 forum on genomics at the World Innovation Summit for Health (WISH) and is a professor of Islam and biomedical ethics at the Research Center for Islamic Legislation and Ethics (CILE) within Hamad Bin Khalifa University (HBKU); and Dr. Walid Qoronfleh, Director of Research and Policy at WISH; along with experts from across Qatar and Canada.
Genomics, which involves the study of the complete set of genes found within all living things, including humans, and their functions is heavily reliant on public engagement. The project, entitled 'Genomics, Islamic Bioethics and Public Engagement: Towards Bridging the Knowledge Gaps', aims to identify areas of ethical concern to Muslims who participate in genomic studies and strives to offer solutions from an Islamic perspective.
The innovative research project, which is supported by a grant from the Qatar National Research Fund, is intended to be of benefit to the work being done by the Qatar Genome Programme (QGP). QGP was announced by Her Highness Sheikha Moza bint Nasser, Chairperson of Qatar Foundation, during WISH 2013 and aims to map the genome of the Qatari population in order to support the development of personalized healthcare in Qatar.
Upon completion of the study, research findings will be available on various interactive platforms and communicated at public events in English and Arabic. The findings will also be used to create guidelines designed to influence public policy regionally and beyond.
In addition to Dr. Ghaly and Dr. Qoronfleh, the international research team consists of Farah Zahir, Scientist, Qatar Biomedical Research Institute, HBKU; Dr. Khalid Fakhro, Principal Investigator in Translational Medicine, Sidra Medical and Research Center; Hanan Abdul Rahim, Assistant Professor, Qatar University; Ma'n Zawati, Executive Director of the Centre of Genomics and Policy, McGill University, Canada; and Salah Basalamah, Associate Professor, University of Ottawa, Canada. Additional researchers will join the team as the project develops.
The WISH 2016 report; 'Genomics in the Gulf Region and Islamic Ethics' is available to read via the WISH website:
http://www.wish-qatar.org/wish-2016/forum-reports
To read more, please click
here
.