The World Innovation Summit for Health (WISH) recently contributed its research on Investing in Health to the third Health Innovation Week, held in Mexico City on March 29 - 30.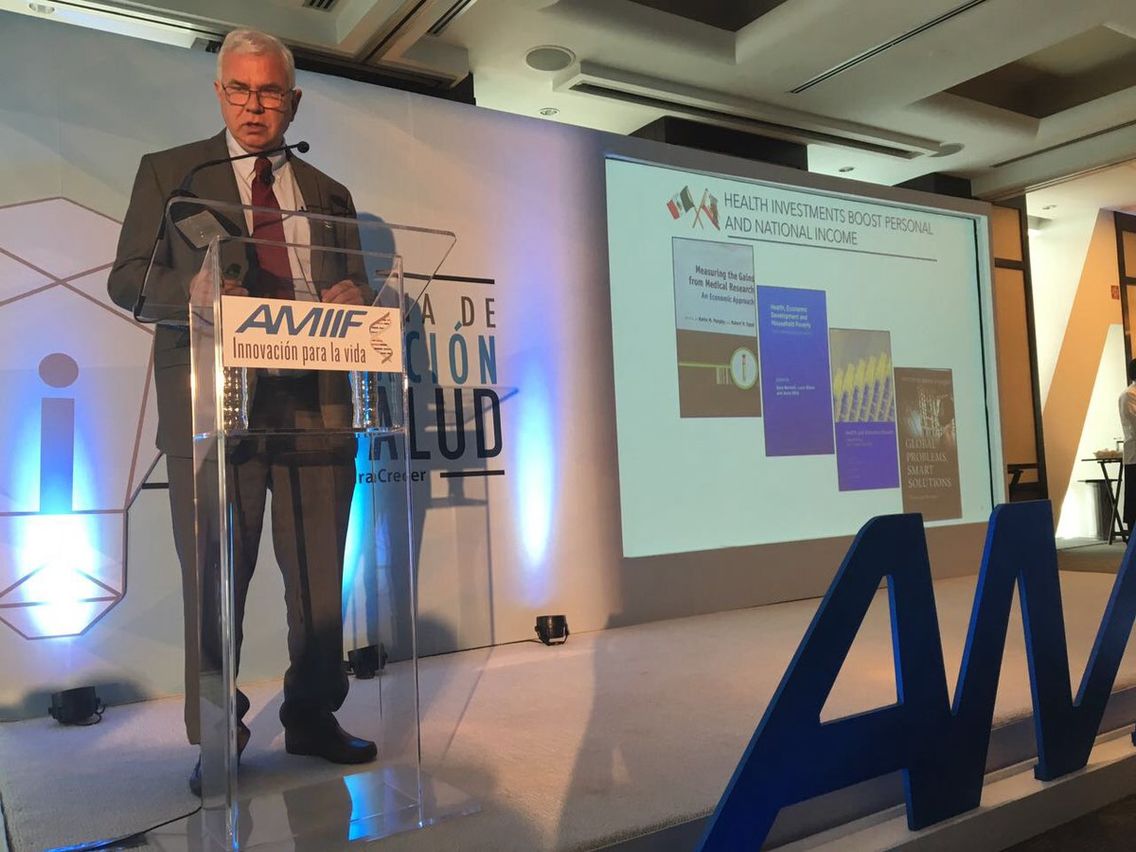 Health Innovation Week is organized annually by the Mexican Association of Pharmaceutical Research Industries (AMIIF) and is intended to promote a broader discussion of health issues. The topic of this year's event was the role of health innovation to promote growth. The event gathered a variety of stakeholders, ranging from health experts, academics, patient groups and government officials from both health and non-health sectors, as well as representatives from the pharmaceutical industry.
For two days, national and international experts and leaders presented a global overview of key issues aimed at highlighting the relevance of health as a generator of productivity. Dean Jamison, Professor Emeritus, Department of Global Health at the University of Washington, and Chairperson of the WISH 2016 Forum 'Investing in Health' said: "Every dollar invested in decreasing mortality from infections, as well as infant and maternal mortality in low- and middle-income countries, can generate profits up to 20 dollars, in the next 20 years."
Eduardo González-Pier, Distinguished Fellow at the Center for Global Development in Washington DC and former Deputy Minister of Health of Mexico, said: "Presenting the WISH report at the third Health Innovation Week in Mexico City was a great opportunity to inform and motivate local discussions about the need to view health expenditure as an investment with positive economic returns. If the case for increased health investment could end up being advocated not only by ministries of health but by other sectors and interest groups, we could say that the WISH report has accomplished its main goal."
The WISH 2016 report entitled 'Investing in Health; An Economic Case' builds on the work of the Lancet Commission on investing in health and provides readily available evidence to set forth the case for increased health investments and improved resource allocation. The report presents compelling evidence of the value of scaling up health investments, and addresses three main areas of relevance, including the economic rationale for investing in health, the best way to finance health, and which interventions should be prioritized.
To read the full WISH 2016 report: 'Investing in Health; The Economic Case', click here
http://bit.ly/2fH1sbn
For the full story please click
here.