The World Innovation Summit for Health (WISH) has published a report highlighting the need for relevant agencies to work collaboratively when building a national policy that supports people with dementia and their families, and ensures the delivery of effective services.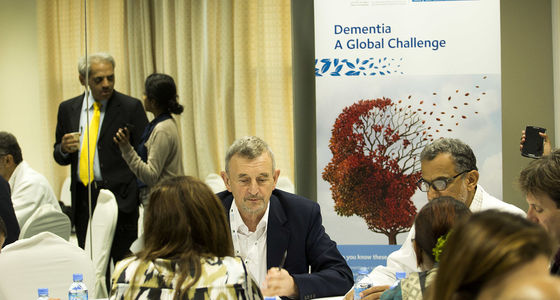 The report also highlights the benefit of collaborative efforts in the areas of research and innovation, and elaborates on the various challenges and mechanisms of success for developing a dementia plan, as well as ways of strengthening the research infrastructure and identifying national priorities.
The WISH report, 'Enhancing the Response to the Burden and Impact of Dementia through Policy and Social Innovation in the Eastern Mediterranean Region', is the result of a meeting held in December 2016 at Hamad Medical City in Qatar. The gathering brought together 70 representatives from 10 of the 22 member states of the World Health Organization's (WHO) Eastern Mediterranean Region (EMR), which reaches from Morocco in the west to Pakistan in the east, plus experts from 15 other countries.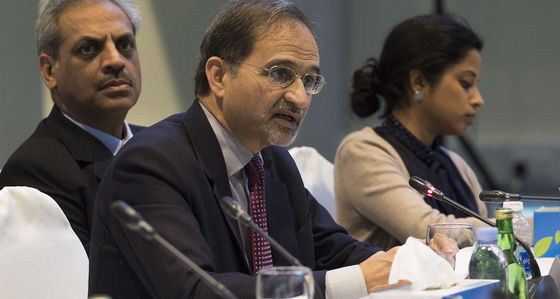 Local representation at the December 2016 meeting included Qatar's National Dementia Stakeholder Forum, the Ministry of Public Health, Hamad Medical Corporation (HMC), and the Primary Health Care Corporation (PHCC). Attendees addressed strategies to improve the care and monitoring of those suffering from dementia. The meeting also included discussions of the WHO's Global Action Plan on the Public Health Response to Dementia, due to be implemented this year. Dementia is a significant public health concern for the Middle East, as, according to the WHO, the number of people with the condition is expected to almost double in the region, to 4.4 million people, by 2030.
Dr. Shekhar Saxena, WHO Director of the Department of Mental Health and Substance Abuse, and chairperson of the WISH 2016 Dementia Forum, said: "The meeting hosted by the World Innovation Summit for Health was very valuable for the exchange of information and evidence between countries and experts on dementia. The meeting also contributed to the development of the Global Action Plan on the Public Health Response to Dementia, that was recently endorsed by the World Health Assembly."
Dr. Hanadi Al Hamad, Chairperson of Geriatrics and Long Term Care at Hamad Medical Corporation, and focal point for elderly in the State of Qatar, said: "Dementia cuts across many health service disciplines and a collaborative approach is key to success. The 2016 forum was an invaluable platform to learn about regional initiatives and best practices, and will help in formulating our national dementia plan."
The dementia report highlights the progress made in planning and service delivery within the Eastern Mediterranean Region, in particular providing a platform for information exchange on national and regional initiatives, and ideas and strategies, such as best practices regarding the assessment of dementia care and monitoring. It also identifies the necessary steps needed to move the dementia agenda forward within the region, as well as globally.