The World Innovation Summit for Health (WISH), an initiative of Qatar Foundation (QF), has convened a team of global experts to prepare a special report on healthcare in conflict settings, to be presented at WISH 2018, in Doha, on November 13-14.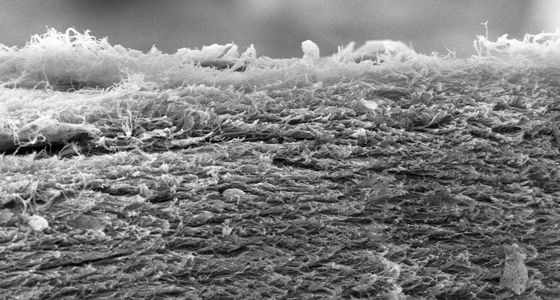 The report was announced at a WISH event at the University of Oxford's Harris Manchester College on Saturday, April 14, by Dr. Mukesh Kapila, Chair of the WISH Healthcare in Conflict Zones Research Group. Dr. Kapila, who is Professor of Global Health and Humanitarian Affairs at the University of Manchester, was one of two special guest speakers at the event.
He was joined as a guest speaker by Dr. Mohammed Bin Ghanim Al-Ali Al Maadheed, Chairman of Qatar Red Crescent. Dr. Al Maadheed is one of the global experts who will be contributing to the WISH report, which will explore the many challenges faced by communities and healthcare practitioners living and working in conflict zones around the world. Experts from Médecins Sans Frontières (Doctors Without Borders), the International Rescue Committee, Humanity First, and the World Health Organization will also contribute.
The WISH event gathered representatives of several organizations from across the UK that have an interest in the topic highlighted. Among those present were representatives of humanitarian groups, charities, universities, and think tanks.
The event was one of three that have been organized by WISH at the University of Oxford this April. Previously, the Qatar Foundation initiative used a lecture by Paul Farmer, CEO of Mind, the UK's leading mental health charity, to announce a report on anxiety and depression.
The third event is a public lecture by Dr. Mohammed Ghaly on Islamic ethics and palliative care at the Investcorp Lecture Theatre, St Antony's College, University of Oxford.
WISH 2018 will once again gather global healthcare leaders in QNCC this November to highlight and address some of the world's most pressing healthcare challenges. WISH, which hosts its showcase Doha summit biennially, has quickly established itself as a major highlight of the global healthcare calendar for thousands of high-level policy-makers, academics, and professionals who attend. It has also become a key platform for the dissemination of healthcare innovation and best practices.
WISH 2018 will feature nine research forums, each led by an internationally renowned expert in their field. Between them, the nine forums will highlight and address some of the world's most pressing challenges across topics that cover medical, ethical, technological, and humanitarian aspects of healthcare.
To read more, please click
here
.