The World Innovation Summit for Education's WISE Prize for Education Committee met in Doha this week to prepare a short list of candidates which will be presented to the WISE Prize Jury who will make their final selection of the 2017 Laureate. The Laureate will be announced at the WISE 2017 Summit in Doha this November.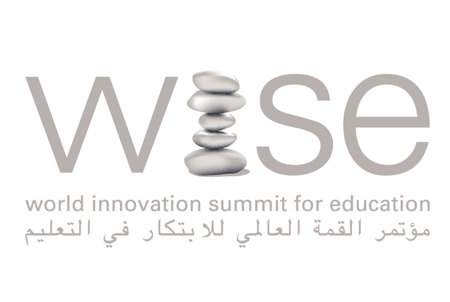 The WISE Prize for Education recognizes an individual or team for an outstanding contribution to education at any level. It aims to raise the status of education and is firmly established as a source of encouragement and inspiration for all who devote their lives to empowering others through education.
The WISE Prize Committee, composed of six prominent international education experts, led a rigorous evaluation of the nominations. The members of the committee are H.E. Sheikha Noof Al-Thani, Executive Director, Education Development Institute (EDI), Qatar; Dr. Stefanos Gialamas, President, American Community Schools of Athens; Dr. Allan Goodman, President and CEO, Institute of International Education (IIE), United States; Dr. Mary Joy Pigozzi, Executive Director, Educate a Child, a program under Education Above All, Qatar; Mr. Asif Saleh, Senior Director of Strategy, Communications and Empowerment of BRAC and BRAC International, Bangladesh; and Mr. Claudio Sassaki, Co-founder and CEO, Geekie, Brazil.
The committee reached a consensus and produced a shortlist ofnames which will now go forward to the WISE Prize for Education Jury for the selection of the 2017 Laureate.
Stavros N Yiannouka, CEO, WISE, said: "The WISE Prize for Education Laureates are an inspiration for all who dedicate themselves to education as the best investment a society can make in its people. It's my honor to welcome the members of the 2017 WISE Prize for Education Committee to Doha. Together they bring a deep understanding of education issues to the task of creating a short list of candidates for the WISE Prize. In accomplishing this, they have built a collegial consensus that reflects the best values of the prize and for education leadership."
The WISE Summit, an initiative of Qatar Foundation for Education, Science and Community Development (QF), will take place in Doha, from November 14 – 16, under the theme 'Co-exist, Co-create: Learning to Live and Work Together'.
For the full story, please click
here.