The prestigious WISE Prize for Education has been presented to Mr. Patrick Awuah, founder and president of Ashesi University College, Ghana.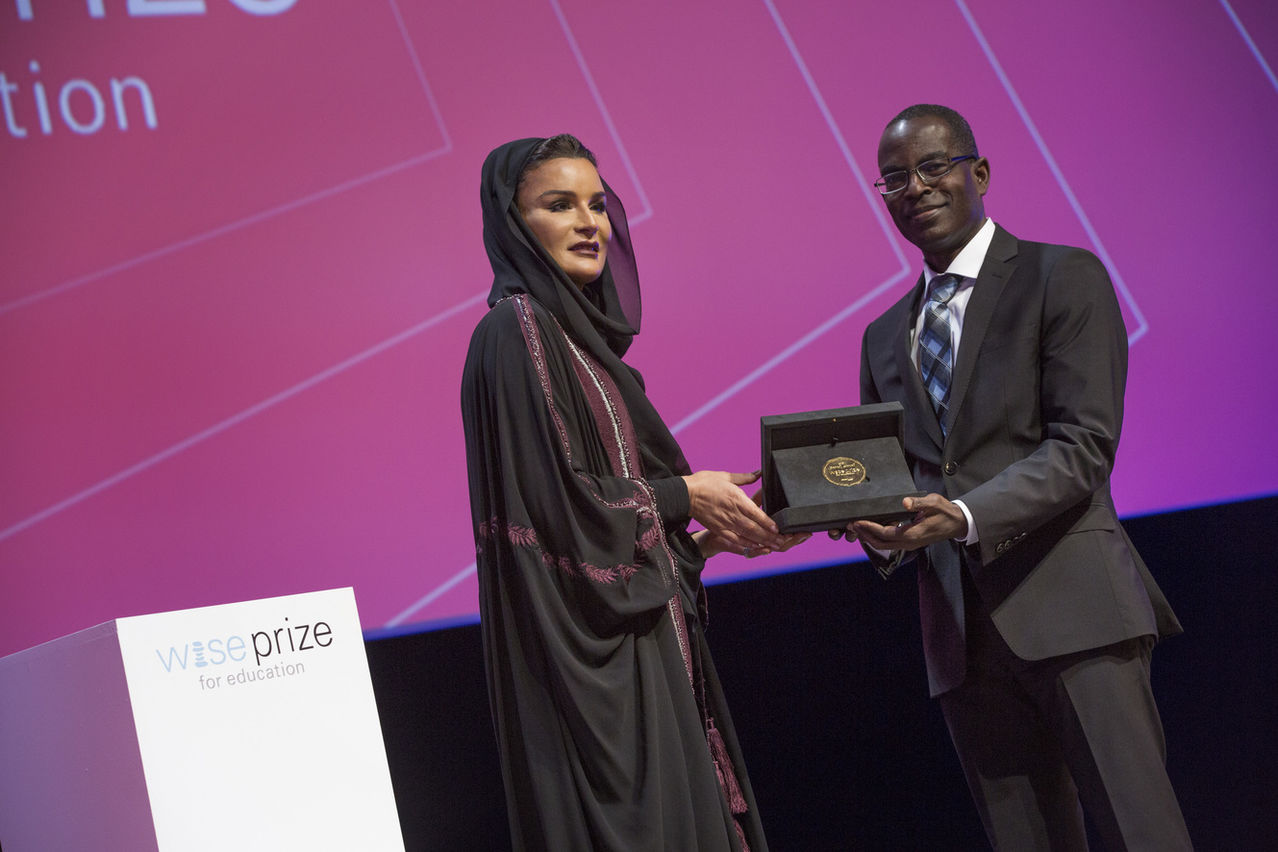 Her Highness Sheikha Moza bint Nasser, Chairperson of Qatar Foundation (QF), presented the Prize to Mr. Awuah at the opening session of the eighth World Innovation Summit for Education (WISE) in Doha, Qatar, before an audience of 2,000 participants from 100 countries.
The WISE Prize for Education is the first distinction of its kind to recognize an individual or a team of up to six people for an outstanding contribution to education. The Laureate receives the WISE Prize for Education gold medal, and $500,000.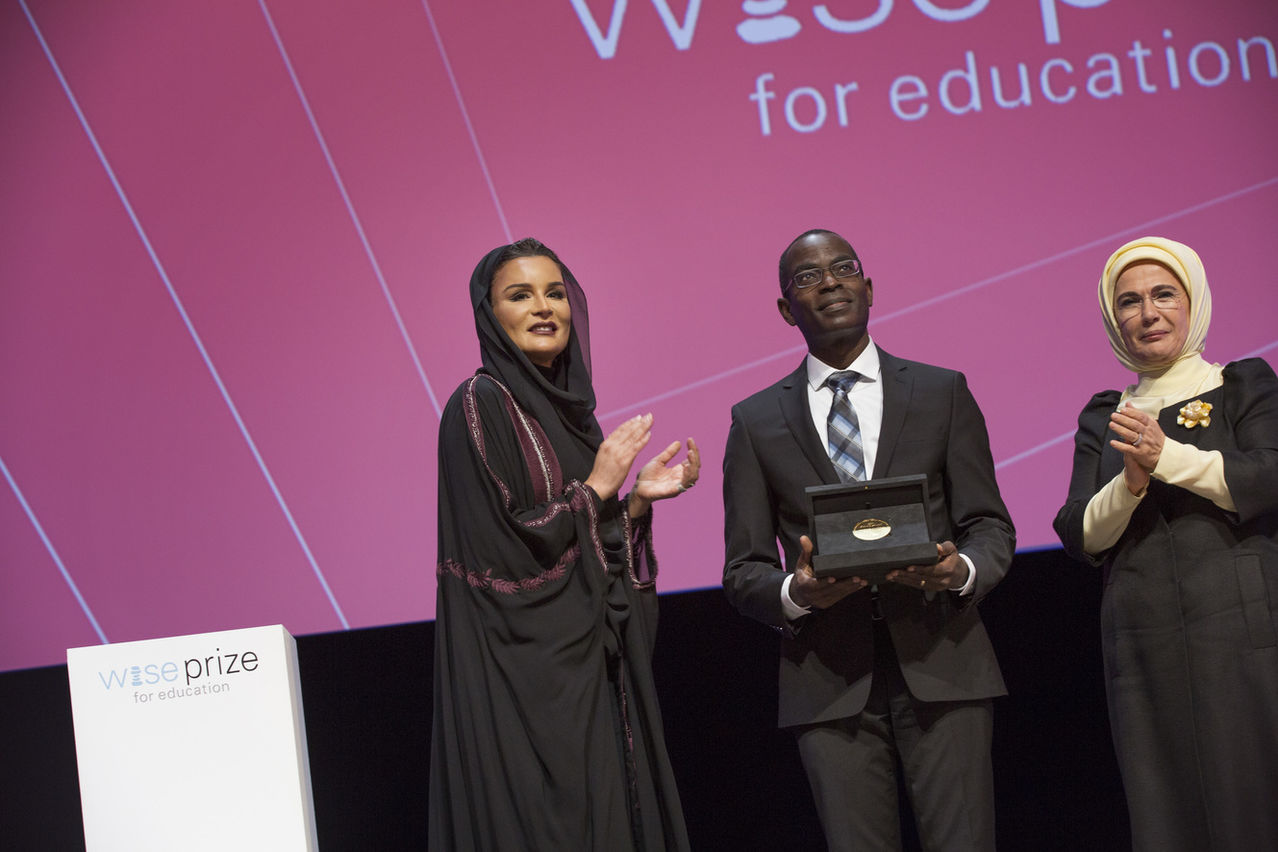 Awuah is well-known for his dedication to supporting education in Ghana and across Africa. Every Ashesi University College graduate has found quality employment, and almost all have remained in Africa, where many have started much-needed businesses. His innovation in higher education is not only empowering students; it also has the potential to transform Ghana and other African nations by developing a new generation of leaders and entrepreneurs.
Awuah left Ghana in 1985 with $50 in his pocket and a full scholarship to Swarthmore College, in Pennsylvania, the United States. Over the next four years, its liberal arts education showed him the power of critical thinking, a stark contrast to his prior schooling. After graduating, he had a very successful career at Microsoft where he spearheaded design for dial-up Internet access. Keen to make a difference in his own country, he returned to Ghana, intending to start a software company.
Arriving back in Ghana, Awuah quickly understood that fostering ethical leadership would be key to building a generation that is able to bring positive change in Africa. He decided to go back to study, this time to the University of California, Berkeley, to understand what it takes to start a university that would foster leadership and integrity.
In 2002, Ashesi University College opened its doors in a rented house with a first class of 30 students. Today, Ashesi University College has a campus of 100 acres, overlooking Accra, with nearly 900 students. The college offers four-year bachelor degrees in engineering, business administration, computer science and management information systems.
To read more, please click
here
.