The World Innovation Summit for Education's (WISE) Learners' Voice Program has concluded the second of its residential sessions in Madrid, where workshops for the initiative's 31 participants focused on developing social entrepreneurship, communication and presentation skills.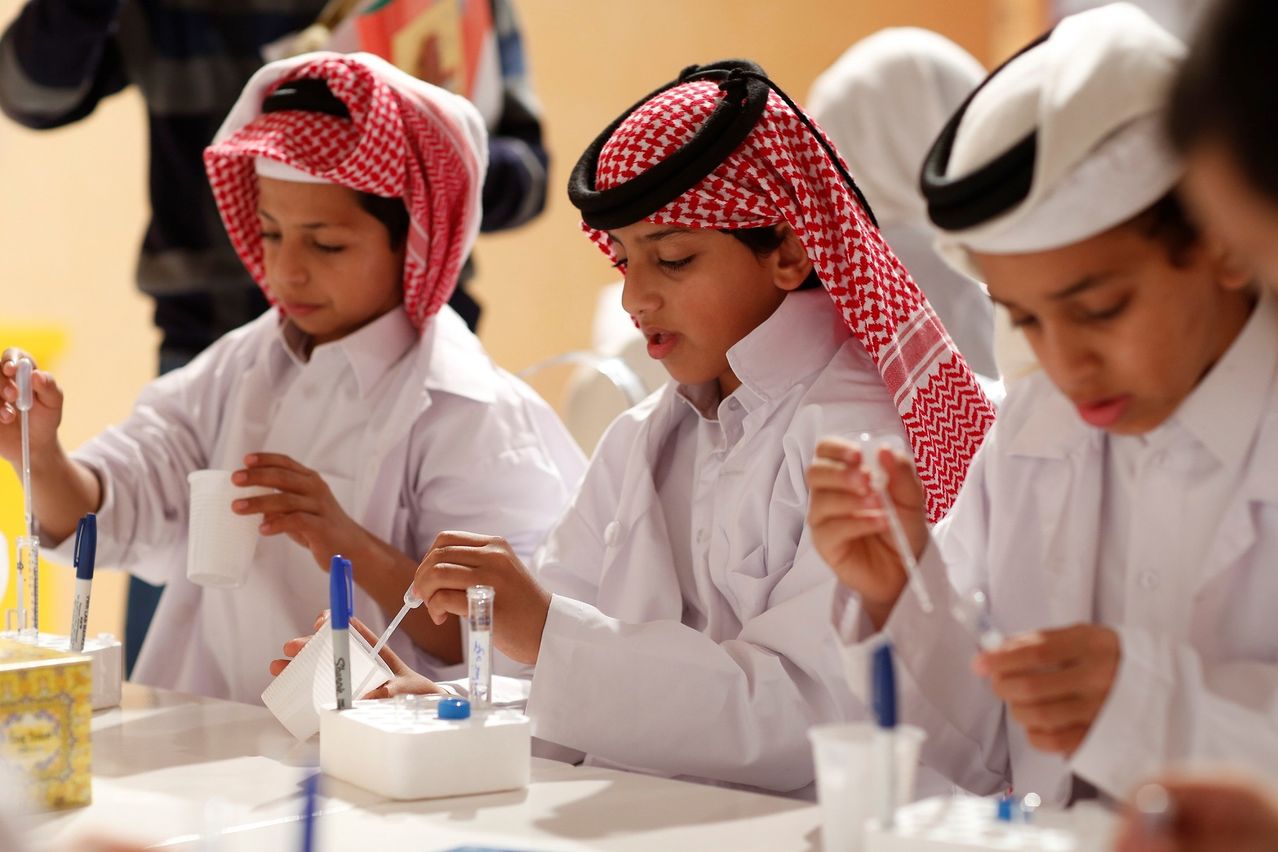 The sessions, delivered in partnership with Banco Santander's Global Universities Division, were facilitated by experts from Babson College and other specialists. The current group of Learners represent 26 countries, including Qatar.
The Learners' Voice Program is a core initiative of WISE, a member of Qatar Foundation for Education, Science and Community Development (QF). The year-long program comprises two intensive residential sessions – this year in Athens and Madrid – and actively engages a competitively selected and diverse group of young people aged 21 to 30 who have demonstrated their commitment to education. The current cohort is involved in theoretical and practical components relating to the ongoing global forced migration and displacement crisis.
Since the first residential session in Athens in March, the Learners have been engaged in online group work with expert mentors who have been helping them develop their projects. There are five groups of Learners, each currently developing different education interventions aimed at addressing challenges faced by refugees and displaced people.
Based on the strength of their project proposals, selected teams have the opportunity to pilot their projects with a target community. The purpose of the pilot is to test the idea on a small scale and evaluate its benefits, risks and feasibility. The pilot phase will be conducted in partnership with organizations on the ground.
In the final phase of the program, selected teams will be given the opportunity to pitch their projects to an audience of relevant experts, practitioners and stakeholders at WISE 2017, which will take place in Doha from November 14 – 16.
Banco Santander has supported the WISE Learners' Voice Program since 2012 through its Universities Global Program. The world's largest supporter of corporate social responsibility programs in education, Santander collaborates with over 1,100 universities and research centers worldwide.