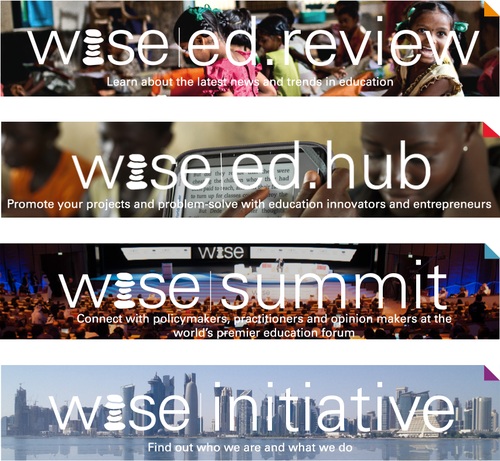 The World Innovation Summit for Education has launched unique digital services on its website to enable the global education community to stay informed on the latest developments in the field.
Visitors to the fully rebuilt WISE website (
www.wise-qatar.org
) will discover the WISE ed.review and WISE ed.hub tools, dynamic platforms where audiences can read about the most innovative developments in global education, as well as directly discuss prevalent and emerging trends.
WISE ed.review features especially chosen reports addressing the most relevant and pressing issues in education, offering leading education practitioners, opinion leaders and other audiences with insights and trends from around the world. Taken from sources in five languages (English, Arabic, French, Spanish, and Chinese), this rich resource tool also includes exclusive blogs, reports, videos, and articles on innovative education practices. Along with a daily summary in English, and a review of the week's top international stories are provided in Arabic.
Among the original content available on the WISE ed.review, there are a series of EduDebates, which bring together thought leaders from around the world to debate the most relevant issues – from technology and the role of teachers, to STEM and STEAM, and game-based learning.
Commenting on the launch of these new services, HE Sheikh Abdulla bin Ali Al-Thani, PhD, Chairman of WISE, Qatar Foundation, said: "Today WISE launches new services aimed at informing, connecting and inspiring education change-makers. I'm convinced that people working on building the future of education will be eager to explore new thoughts about education coming from different parts of the world on the ed.review. I also know that all education innovators are looking to collaborate further, get ideas, and find solutions. I hope that the ed.hub will help them achieve these objectives."
To read the full article on the WISE website, please
click here.