The World Innovation Summit for Education (WISE) has entered into a number of new partnerships and initiatives with key Chinese educational institutions following substantive discussions with a range of senior Chinese educators and research officials in Beijing.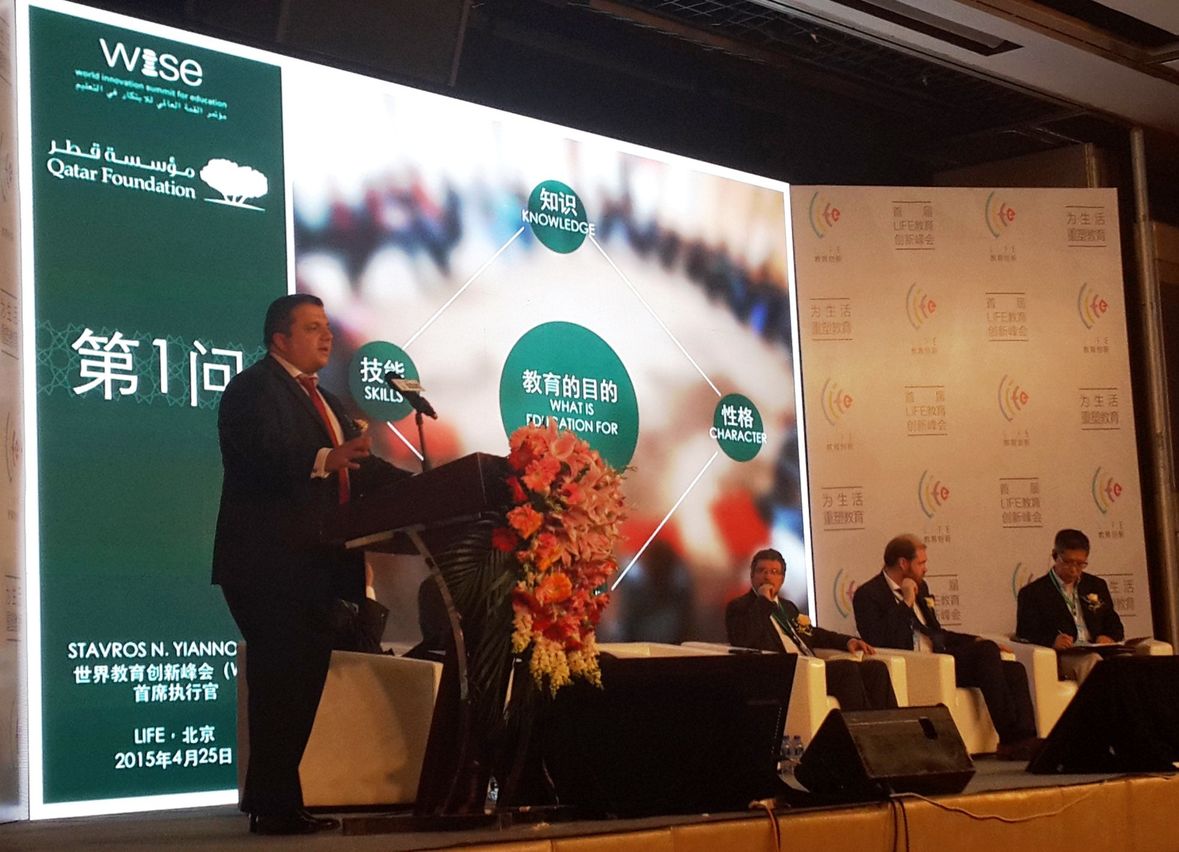 In addition to expanding Chinese representation at the WISE 2015 Summit, WISE will engage with Chinese institutions on collaborative research efforts in entrepreneurship education, 21st century skills and other areas of common interest.
WISE agreed to establish a regular presence at key education forums in China, such as the Learners' Education Forum on Education (LIFE), an annual conference on innovation in education.
WISE will also pursue collaborative research with Tsinghua University on entrepreneurial education and with the China Education Innovation Institute at Beijing Normal University on 21st century skills. Both institutions rank among the top 10 Chinese universities, and high-level delegations from both universities will attend WISE 2015.
WISE will explore the possibility of partnering with the Rural Education Action Program (REAP), an initiative of the Centre for Chinese Agricultural Policy and Stanford University, to conduct joint research on Early Childhood Development in disadvantaged rural areas of China and elsewhere.
WISE also announced a major partnership with China Renmin University Press, one of the oldest and most distinguished publishers of academic works, for the translation and publication of three WISE books into Chinese. The new partnership greatly expands the impact and reach of the WISE books as they will enter the largest education market in the world.
BQFP, the original publishers of the WISE books, will license the rights to publish the books in Chinese to Renmin. With more than 3,000 college textbooks and academic works released each year, Renmin will publish the translated books as a series in April 2016, and WISE will launch them during the next LIFE Forum in Beijing.
For the full story, please
click here
.