The World Innovation Summit for Health (WISH), an initiative of Qatar Foundation (QF), has announced the winner of its competition for a large-scale artwork by a Qatar-based artist that will be displayed in the exhibition area of Qatar National Convention Centre (QNCC) during the WISH 2018 summit on November 13-14.
'Strings of Life', designed and proposed by Dr. Shetha Faraj Abbo Al Numan, Guest Care Manager at Al-Ahli Hospital, symbolises how global collaboration is key to finding effective and long-lasting solutions to the world's most urgent healthcare issues.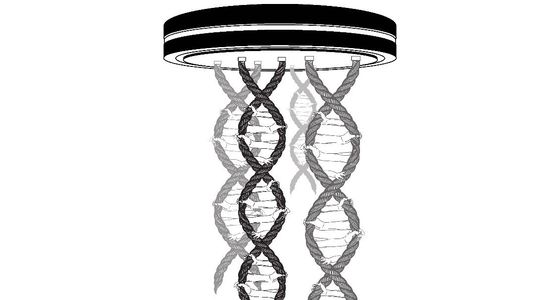 The structure will be on display within the WISH Innovation Hub area, an enhanced interactive space designed to showcase novel healthcare products while also hosting informal discussions and providing hands-on experience of technologies such as Artificial Intelligence and Virtual Reality.
The artwork includes a representation of the four chains of the human DNA helix, with the strands of the DNA structure being connected by human arms of various skin colours and textures, denoting human diversity.A second aspect features a semi-spherical hollow globe, built using stainless steel wires.
Al Jawhara Al Mana, Communications Officer at WISH said: "We congratulate Dr. Al Numan, whose proposed artwork truly embodies the vision of WISH: to create a healthier world through global collaboration.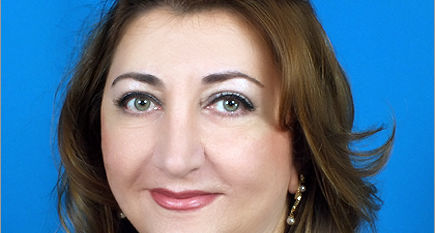 "Her design is not only visually appealing, but each feature of the art piece carries a deep meaning that embodies global health and wellbeing, as well as the efforts of all healthcare professionals. We would like to thank all those who submitted their creative ideas and hope to receive the same level of quality and participation in our future activities."
Dr. Al Numan said: "I feel honoured and privileged that my design has been chosen to go on display during the upcoming WISH.
"The idea is to portray the inevitable connection between mankind and mother earth. My artwork connects that concept to our contemporary era by utilizing modern materials and high-tech devices in the construction of the art piece.
"I believe that WISH, much like our Mother Earth, looks after mankind, promotes, and nurtures the wellbeing of global populations. Moreover, it encourages innovation and research in the field of healthcare to bring prosperity and happiness to humanity around the globe."
WISH 2018 will feature nine panel discussions, based on evidence-based research, that highlight and address some of the world's most pressing healthcare challenges.  
To read more, please click 
here