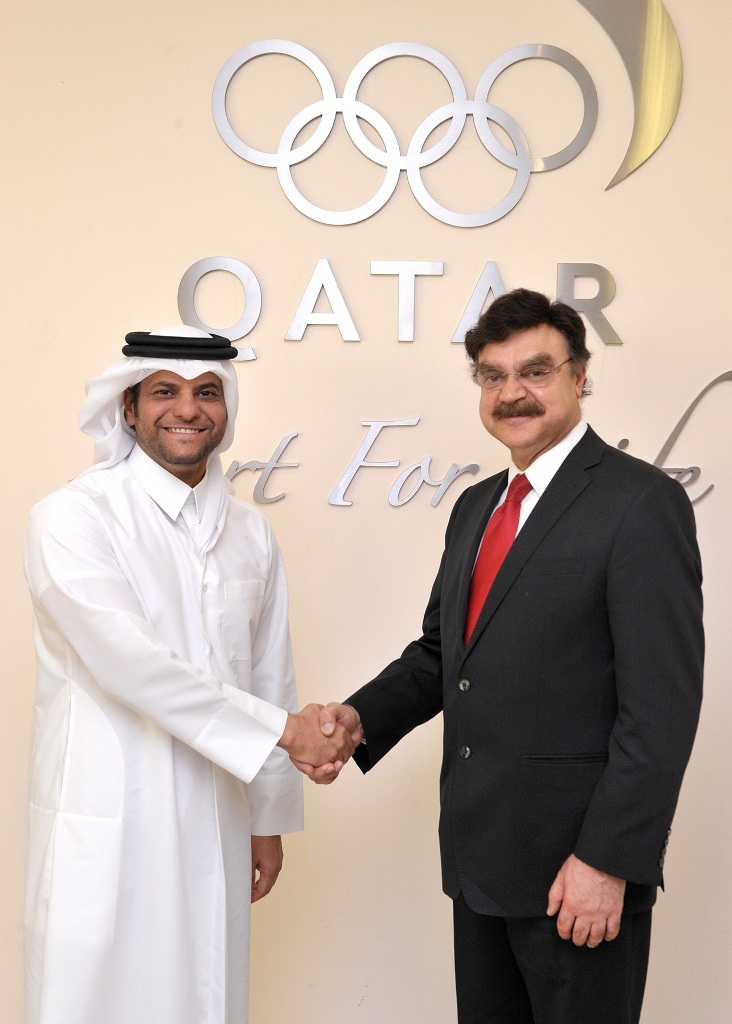 Qatar Olympic Committee has become a strategic partner in Sahtak Awalan: Your Health First, Weill Cornell Medical College in Qatar's health campaign.
Sahtak Awalan's goals are to encourage people to make positive lifestyle choices. The college's campaign already has several high-profile partners, but the inclusion of QOC will bring sporting expertise of an international level. For QOC, the campaign is an opportunity to widen the outreach work it already does in encouraging people to lead active lives.
H.E. Sheikh Saoud Bin Abdulrahman Al-Thani, Secretary General of QOC, said: "Through this strategic partnership with WCMC-Q, QOC will be able to contribute to building a healthy society. In fact, QOC and the Sahtak Awalan campaign have similar goals in that we both seek to promote the physical well-being of the individuals upon whom the future of our nation rests.
"We are totally confident that by working together we can reach more people in Qatar, paving the road to healthy individuals who can contribute to Qatar National vision 2030," H.E. added.
As part of the new agreement, QOC will provide Sahtak Awalan with access to sports facilities and will collaborate with community activities, helping to inspire the nation – and future generations – to participate in sport and exercise. It is hoped that top athletes will become ambassadors for Sahtak Awalan events, motivating others to follow in their footsteps.
Dr. Javaid Sheikh, Dean of WCMC-Q, welcomed the partnership between the college and QOC.
"This is tremendous news and can only have a positive impact on the health of the population," said Dr. Sheikh. "When two organizations come together for a common purpose the whole is always greater than the sum of the parts and I am confident that through working together we can do even more to create a healthy society which is able to contribute to a knowledge-based economy."
Through partnering with QOC, WCMC-Q hopes to be able to instill some of the Olympic spirit into its campaign and encourage participants in Sahtak Awalan to embrace that same spirit. QOC will provide support for the campaign at sports events and will allow Sahtak Awalan to reach more people, not just in Qatar but the wider GCC.
Sahtak Awalan was launched in June 2012 with the aim of educating the population of Qatar about unhealthy lifestyle choices and encouraging them to take positive action. The five-year campaign is targeted at all nationalities living in the country but has a special focus on youth.
QOC will join our strategic partners: The Supreme Council of Health, The Supreme Education Council, Qatar Petroleum, Occidental Qatar, ExxonMobil and Vodafone Qatar.