Hamad bin Khalifa University's (HBKU) College of Islamic Studies (CIS) will host 'The Beacon of Knowledge and Light' event from January 20 - 21 at the Education City Mosque.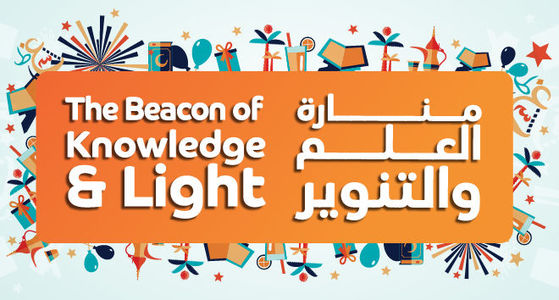 Open to the public, the activities, which will run from 1 – 9pm daily, will include a live demonstration on how to make smoothies from fruits mentioned in the Holy Qur'an and Sunnah, a storytelling session for children, and a calligraphy art station.
Additionally, Islamic scholar and lecturer, Dr. Omar Abdelkafy, will give the Khutba, as well as hold a Q&A session before the activities commence.
Mr. Fahad Saad Al Qahtani, President of Community Development, Qatar Foundation, said: "In an Islamic society, the mosque is very symbolic; people gather not just to perform prayers, but also to seek knowledge as well as strengthen relationships. This event epitomizes how Qatar Foundation is working to engage the wider community through its diverse eco-system of learning."
Other activities on offer include exploring the flora and fauna mentioned in the Holy Qur'an and Hadith, watching a movie under the night sky, taking photos of the indoor waterfalls, and walking through the gardens.
The Education City Mosque is open to the public. The facility has the capacity to host 1,800 people and holds a lecture every Friday, with translations for non-Arabic speaking members of the community.