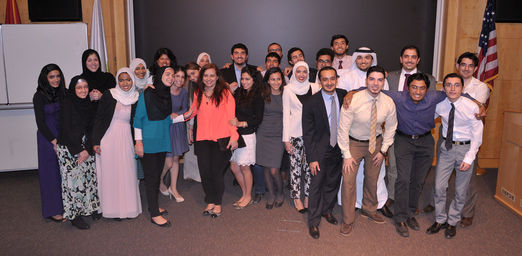 There were scenes of jubilation at Weill Cornell Medical College in Qatar (WCMC-Q) as every student who sought a US residency program secured a place at a hospital to continue their training after graduation.
The annual Match Day event is a fiercely competitive affair, with more than 40,000 graduating medical students around the world vying for approximately 25,000 residency positions.
The WCMC-Q students revealed the news of their successful matches in front of friends, family and faculty at an event held at the college. Students matched at internationally renowned medical institutions in the United States including Johns Hopkins Hospital in Baltimore, Yale-New Haven Hospital, the University of Rochester Medical Center in New York and New York-Presbyterian Hospital.
Of the 34 students of the Class of 2014, 25 sought and secured matches on residency programs in the United States. Two students were accepted to residency programs at Hamad Medical Corporation (HMC) and seven are pursuing a variety of alternative activities next year.
Match Day marks the culmination of four years of medical training for WCMC-Q's students, who will graduate in May. This year was the first time in the history of WCMC-Q that every single graduating student who applied has secured a US residency place - an extremely rare and coveted achievement for any medical college.
For the full story, please
click here
.