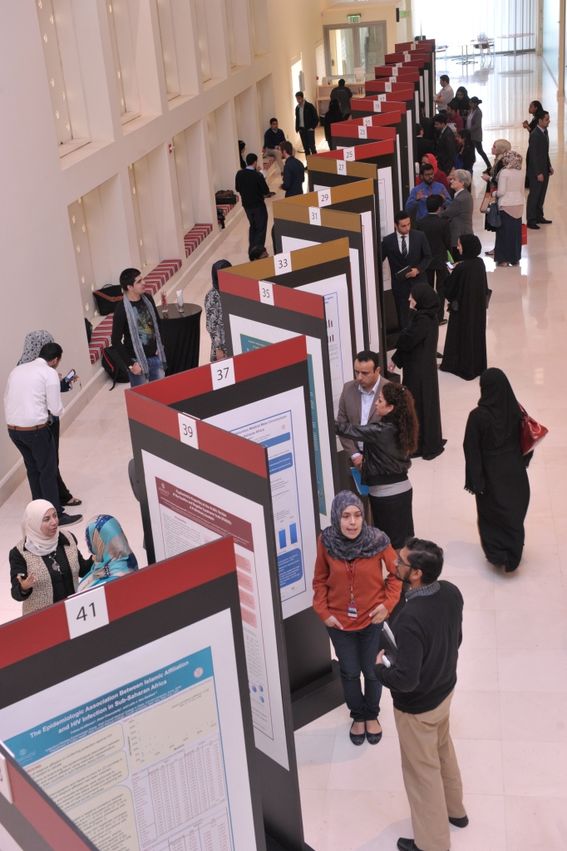 The cutting-edge research being conducted at Weill Cornell Medical College in Qatar (WCMC-Q) was showcased at the university's Fourth Annual Research Retreat.
WCMC-Q faculty and students gathered on Saturday 25 January to give presentations about the research studies being carried out at the university in a wide range of fields, including breast and ovarian cancer, inborn genetic disorders, diabetes and cardiovascular disease.
The annual event is a chance for WCMC-Q investigators to share their findings with their counterparts within the scientific community in Qatar, and for attendees to learn more about the university's ongoing mission to contribute to the burgeoning research environment in Qatar, and to target health issues most relevant to the regional and Qatari population.
The event featured a total of 92 poster presentations by research specialists, students and postdoctoral fellows relating the findings of projects conducted at the university over the past year.
WCMC-Q currently has 36 active research laboratories investigating diverse areas, ranging from the basic molecular and cellular processes through to translational, clinical and population-based studies.
There are now 165 staff and faculty members at WCMC-Q engaged in research, and between July 2012 and June 2013 WCMC-Q faculty contributed to 133 academic publications. In 2013, WCMC-Q research projects won grants from the 6th cycle of Qatar Foundation's National Priorities Research Program (NPRP) totaling more than $10.3 million.
For the full story, please
click here
.