The pioneering research being conducted at Weill Cornell Medical College in Qatar (WCMC-Q) has been showcased at the college's 5th Annual Research Retreat.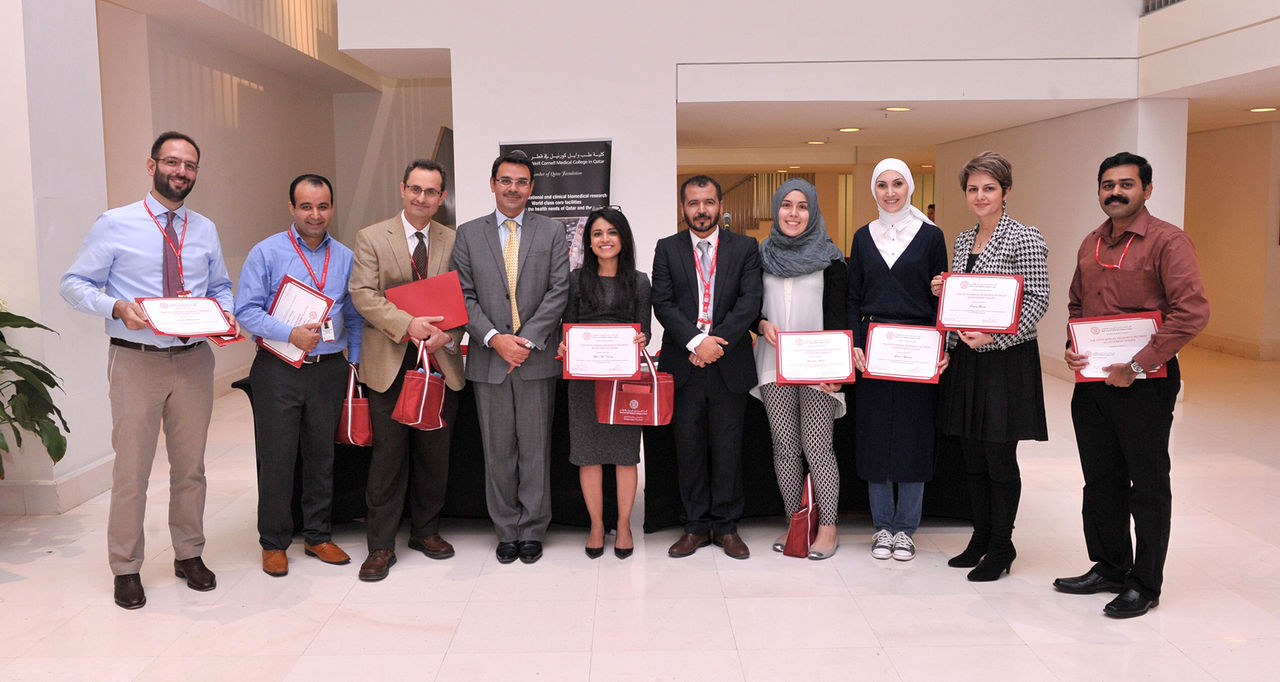 Members of the research community at WCMC-Q and many other elite institutions gathered at the college to see presentations of the latest cutting-edge scientific investigations being conducted at WCMC-Q in a wide range of fields, including genetic medicine, hypertension, inherited diseases, diabetes, obesity, and the role of calcium in the cellular processes that underpin almost all aspects of life.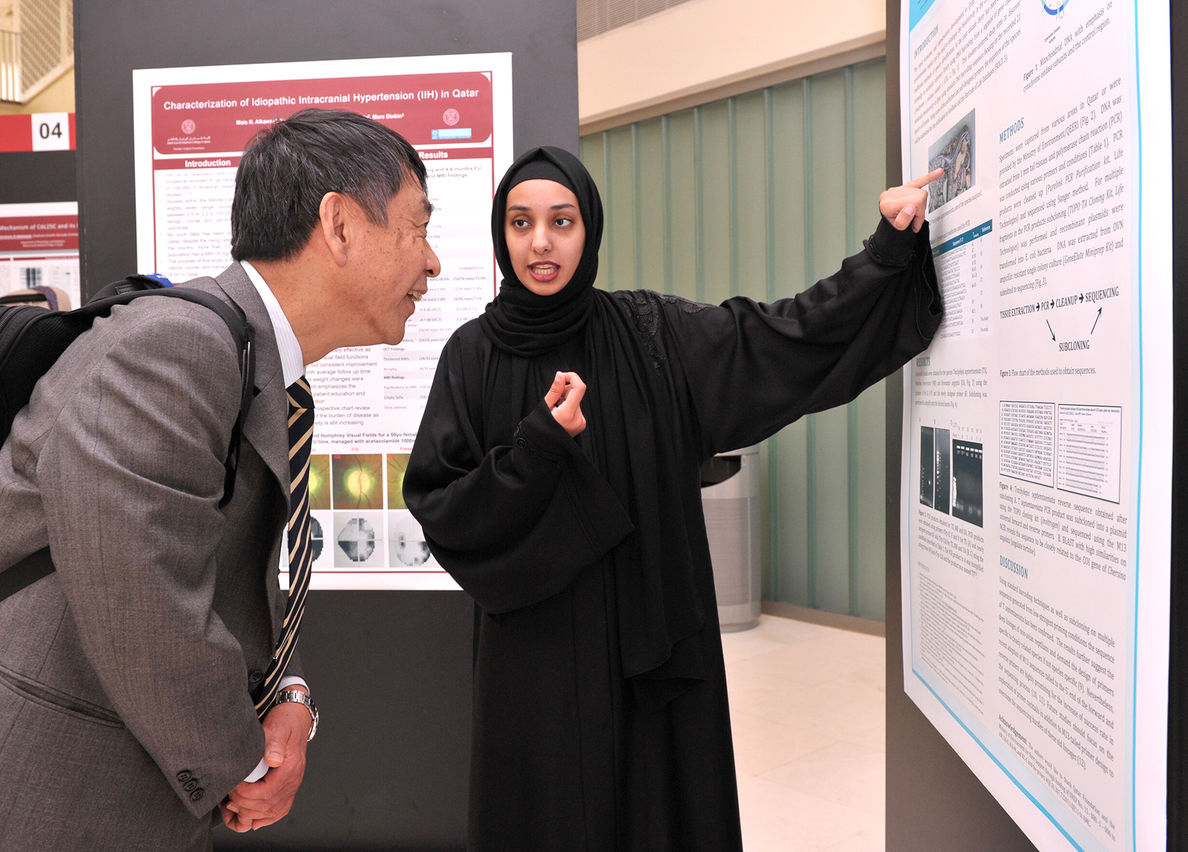 The annual event is designed to provide a forum for WCMC-Q researchers to share their investigations with members of the scientific community in Qatar. This year, more than 240 delegates were in attendance at the one-day event, including representatives of the Qatar National Research Fund, Hamad Bin Khalifa University, Supreme Council of Health, Hamad Medical Corporation, Qatar National Research Fund, Qatar Foundation, Sidra Medical & Research Center, Qatar University and more.
Delegates heard a keynote speech by Professor Wanjin Jong, Executive Director at the A* STAR Institute of Molecular & Cell Biology in Singapore, in which he recounted his experiences of seeing Singapore transformed into an international hub for biomedical research.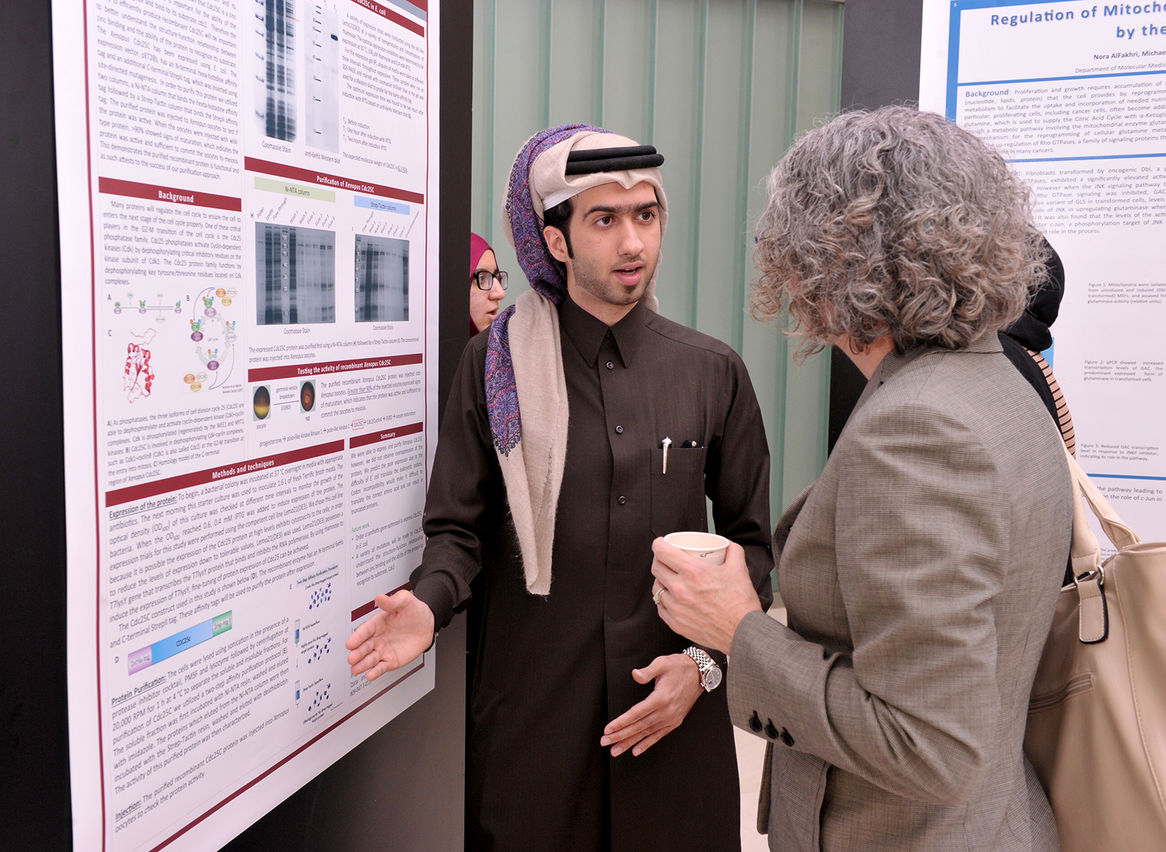 The Research Retreat featured oral presentations by WCMC-Q researchers, with Dr Lotfi Chouchane, Professor of Genetic Medicine, speaking about genetic susceptibility to obesity and Dr Joel Malek, Assistant Professor of Genetic Medicine, who explained his work on the genetic sequencing of the date palm. Dr Khalid Fakhro, Assistant Professor of Genetic Medicine, presented his research into genetic sequencing of inherited diseases among families in Qatar.
The Research Retreat also featured a total of 86 poster presentations by research specialists, students and postdoctoral fellows explaining the findings of projects conducted at the university over the past year. WCMC-Q has 35 active research laboratories investigating diverse areas, ranging from the basic molecular and cellular processes through to translational, clinical and population-based studies.
For the full story, please
click here
.