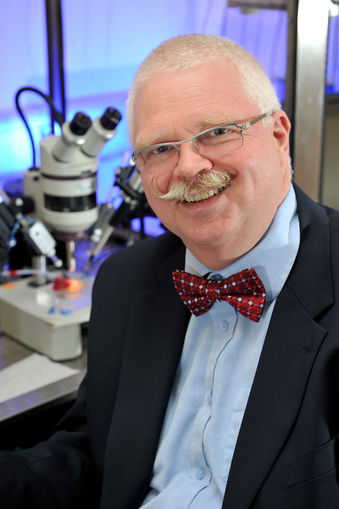 The first edition of a new open access health journal co-edited by Dr Dietrich Büsselberg of Weill Cornell Medical College in Qatar (WCMC-Q) has been published on Qatar Foundation's
QScience
platform.
The
Journal of Local and Global Health Science
is a peer-reviewed, international journal that publishes both basic and applied research related to health. The journal aims to be a vehicle for the improvement of public health in communities around the world through the promotion of evidence-based approaches.
Key to the journal's identity is its commitment to view global issues in a local context, while simultaneously examining the implications local health practices have for global health, explained Dr Büsselberg, Professor of Physiology and Biophysics at WCMC-Q.
He said: "There are many journals that cover local health issues but very few that try to place them in a global context. Similarly, there are many journals that examine global issues of public health but they do not explain their effects on local healthcare.
"We felt this link between global and local health issues was missing, and this is why we created the
Journal of Local and Global Health Science
."
The journal publishes articles in a wide variety of fields, such as environmental, educational and toxicological aspects that influence both human health and the health of the ecosystem. The current issue features articles on lead neurotoxicity, the effects of pollution on health outcomes, the impact of day length and artificial lighting on health in northern and southern latitudes, and the global problem of breast cancer and therapy resistance.
Crucially, the journal is open-access, which means it can be read completely free of charge by anyone, anywhere in the world. Unrestricted use, distribution and reproduction in any medium are permitted, provided the article is properly attributed.
For the full story, please
click here
.