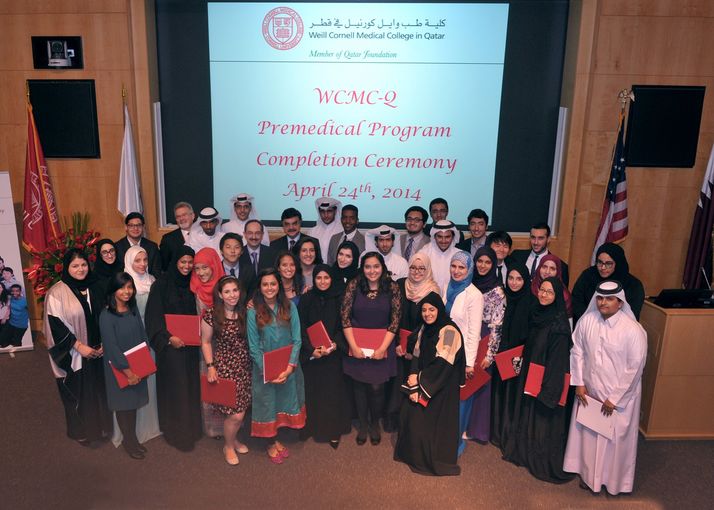 There were celebrations at Weill Cornell Medical College in Qatar (WCMC-Q) as 35 students were awarded certificates for completing the Pre-medical Program.
The students received their certificates before an audience of friends and family members at the Premedical Program Completion Ceremony, held at the college on Thursday 24 April.
The challenging two-year Pre-medical Program provides rigorous schooling in the basic sciences, mathematics and English.
Dr Javaid Sheikh, Dean of WCMC-Q, praised the commitment shown by the students to their studies.
"You have done remarkably well," he said. "This is a very intense two-year program and it takes a great deal of effort to complete successfully.
"It requires not only the application of your innate intellect, not only your work ethic, not only your spending many late nights poring over your books, but truly, it demands every bit of grit and determination you can muster."
For the full story, please
click here
.