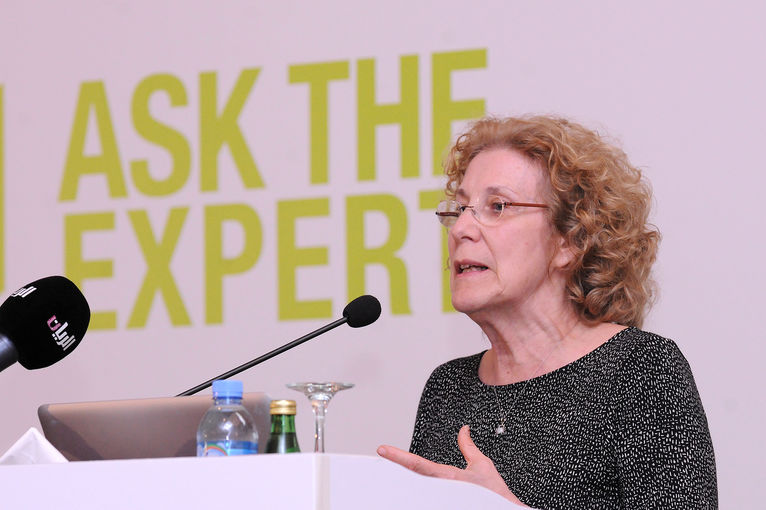 A distinguished professor of pediatrics explained techniques for encouraging children to behave well at the third edition of Weill Cornell Medical College in Qatar's (WCMC-Q) Ask the Expert series.
Dr Marcellina Mian, Professor of Pediatrics and Associate Dean for Medical Education at WCMC-Q, gave expert advice about how parents can instill good behavior in children by implementing simple rules based on consistency, age appropriateness and careful use of rewards.
Dr Mian advocates an approach to parenting based on incentivizing good behavior, and explained that clear boundaries have to be set for children. They need to be taught how to express their anger or frustration, rather than acting it out.They also need to be helped to understand that their behavior has consequences, and that behaving well has much more pleasant ones.
If bad behavior persists or gets out of control, Dr Mian recommends isolating the child for a short 'time-out' period of one minute for each year of the child's age. Under no circumstances should physical force be used to punish a child and children should not be shouted at, said Dr Mian.
"Raising your voice is counterproductive because it creates an angry atmosphere that the child will react to with negative emotions, such as anger or sadness. Smacking children is not acceptable and it sends a message to the child that violence is a way to get what you want, which is of course undesirable."
Dr Mian reiterated the importance of a loving relationship between parent and child.
She said: "If there is a strong, loving bond, the parent's disapproval will often be enough to correct unwanted behavior."
For the full story, please
click here
.