Two leading medical health professionals dispensed advice on how to deal with stress at the latest edition of Weill Cornell Medical College in Qatar's (WCMC-Q) Ask the Expert series.
In an interactive Q&A session, Dr. Ziad Kronfol, Professor of Psychiatry at WCMC-Q, and Mariana Barrancos, Psychologist at Hamad Medical Corporation (HMC), explained the physiological effects of stress on the body, discussed common sources of stress and suggested a variety of techniques that can be used to mitigate its negative effects, such as meditation, taking regular exercise and learning to evaluate problems in a calm and systematic manner.
Dr. Kronfol explained that stress in small doses is not detrimental, but excessive stress is associated with serious health issues such as high blood pressure, heart disease, diabetes and depression but that it can be dealt with very effectively.
Dr. Kronfol and Ms. Barrancos explained that sources of stress can be external, such as family problems, financial difficulties, job or school pressure, and relationship problems, and that how we appraise reality has a major impact on how we deal with stress.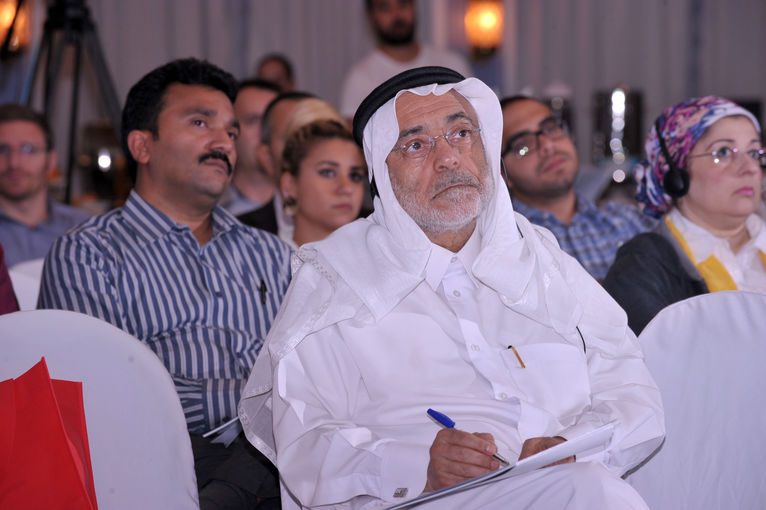 Ms. Barrancos said that consuming excessive amounts of sugary sodas, energy drinks and caffeinated beverages could exacerbate stress and should be avoided.
The free public seminar featured presentation by both Dr. Kronfol and Ms. Barrancos, after which the audience had the chance to ask the experts for advice about dealing with stress.
For the full story, please
click here
.