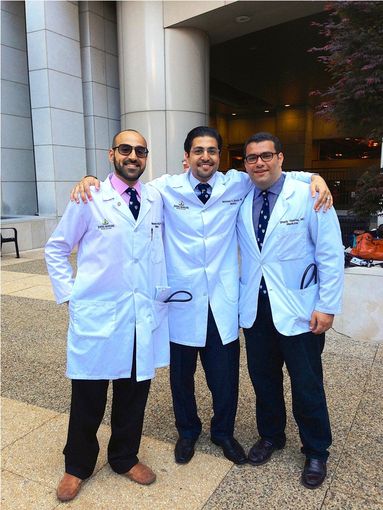 Two graduates of Weill Cornell Medical College in Qatar (WCMC-Q) are achieving distinction in the world of research having just been published in the prestigious
Journal of the American College of Cardiology
.
Dr Mohamed Badreldin Elshazly, who graduated in 2010, and Dr Mohammed Al-Hijji, of the Class of 2011 have, with other researchers, co-authored a major clinical investigation of lipids – which include substances like fats, oils and certain vitamins.
The title of the study is: Non-HDL Cholesterol, Guideline Targets, and Population Percentiles for Secondary Prevention in a Clinical Sample of 1.3 Million Adults. The Very Large Database of Lipids (VLDL-2 Study).
Their research could lead to new treatments for people with low-density lipoprotein (LDL) cholesterol. This kind of cholesterol can build up on the walls of arteries, leading to atherosclerosis and, potentially, heart attacks.
Both of them are currently engaged in several other studies expected to be published soon.
Their research into cholesterol can be read in full here
http://content.onlinejacc.org/article.aspx?articleid=1731125
Photo Caption:
Dr. Mohammed Al-Hijji (left) and Dr. Mohamed Badreldin Elshazly (center), with fellow WCMC-Q graduate Dr. Shady Nakhla
For the full story, please click here.