Middle and high school students recently flocked to Weill Cornell Medical College in Qatar (WCMC-Q) to take part in Medicine Unlimited, the college's annual community outreach event.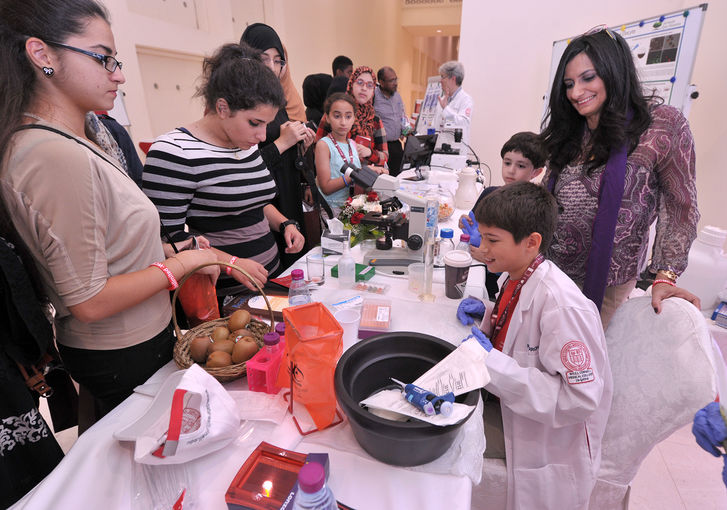 Students and their families were welcomed to WCMC-Q to tour the college's world-class facilities, meet with current students, faculty members, researchers, and staff and learn about studying for a career in medicine.
Students who are accepted to WCMC-Q join a six-year cohesive medical education program. The college awards its graduates a US-accredited MD degree, and is the only university outside the United States to do so. The college also offers a one-year Foundation Program that equips high school graduates with the knowledge of English, math and the basic sciences they need to tackle the six-year medical program.
So far the college has produced 181 doctors since it began operations in 2002. Previous graduates have gone on to gain places on residency programs at elite institutions such as Johns Hopkins Hospital, New York-Presbyterian Hospital, Cleveland Clinic and Hamad Medical Corporation, among many others.
This year, Sidra Medical Research Center participated for the first time, along with Hamad Medical Corporation and the Qatar Diabetes Association, showcasing their programs and simulations to prospective students and parents.
For the full story, please
click here
.