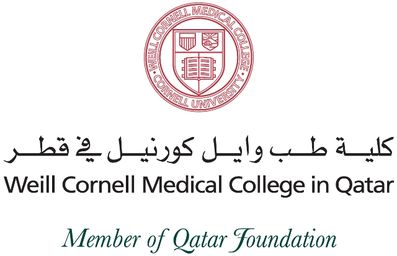 Shisha smokers are at a higher risk of developing cancer, respiratory illness, and periodontal disease compared to non-smokers, Weill Cornell Medical College in Qatar Associate Professor of Public Health Dr Ziyad Mahfoud said at a community health forum in Doha.
Shisha smoking has also been linked to low birth weight, he said.
Dr Mahfoud was addressing the monthly Medicine & U health outreach program at WCMC-Q campus at Qatar Foundation with a talk entitled The Health Risks of Smoking Shisha: Facts and Fiction.
"Tobacco use and tobacco smoke produced during shisha smoking contain similar toxic substances and known carcinogens; generally in stronger concentrations than found in cigarette smoking. The charcoal and aluminum foil used in burning the tobacco produce high levels of carbon monoxide and heavy metals that are also dangerous to health," Dr Mahfoud said.
Shisha, also known as hookah, narghile, arghile, hubble-bubble and water pipe, is a device that people use to smoke tobacco. New forms of flavored tobacco including apple, pineapple, and chocolate, specially made for shisha emerged more than 20 years ago and spread shisha smoking rapidly among people in the Middle East and around the world. Its origins can be traced to more than 400 years ago in India and Persia.
"There is a misconception that it is less harmful than cigarettes due to its fruit content and water filtering and it has growing social acceptability compared to cigarettes, especially among women and youth," Dr Mahfoud said. "Because it is not being included in smoking bans in many countries or even regulated as much as cigarettes is also a problem."
He urged parents to play an important role by communicating and addressing the health dangers of shisha smoking with their children. He encouraged schools to develop education campaigns and to teach young people how to deal with peer pressure when urged to participate in shisha smoking.
Dr Mahfoud also called for the implementation of public health campaigns that warn about the dangerous of shisha smoking and replace myths with facts.
"A lot can be done to educate the public about the dangers of smoking," he said. "There is a need to improve and enforce comprehensive tobacco control laws that includes shisha smoking. And we need to provide stop smoking services especially tailored for shisha smokers."
Dr Mahfoud is Associate Professor of Biostatistics and Director of Health Quantitative Sciences at the Department of Global and Public Health and WCMC-Q Associate Director of the Biostatistics Research Core.