The facts about the Ebola virus were outlined in the latest edition of Weill Cornell Medical College's (WCMC-Q) Ask the Expert series.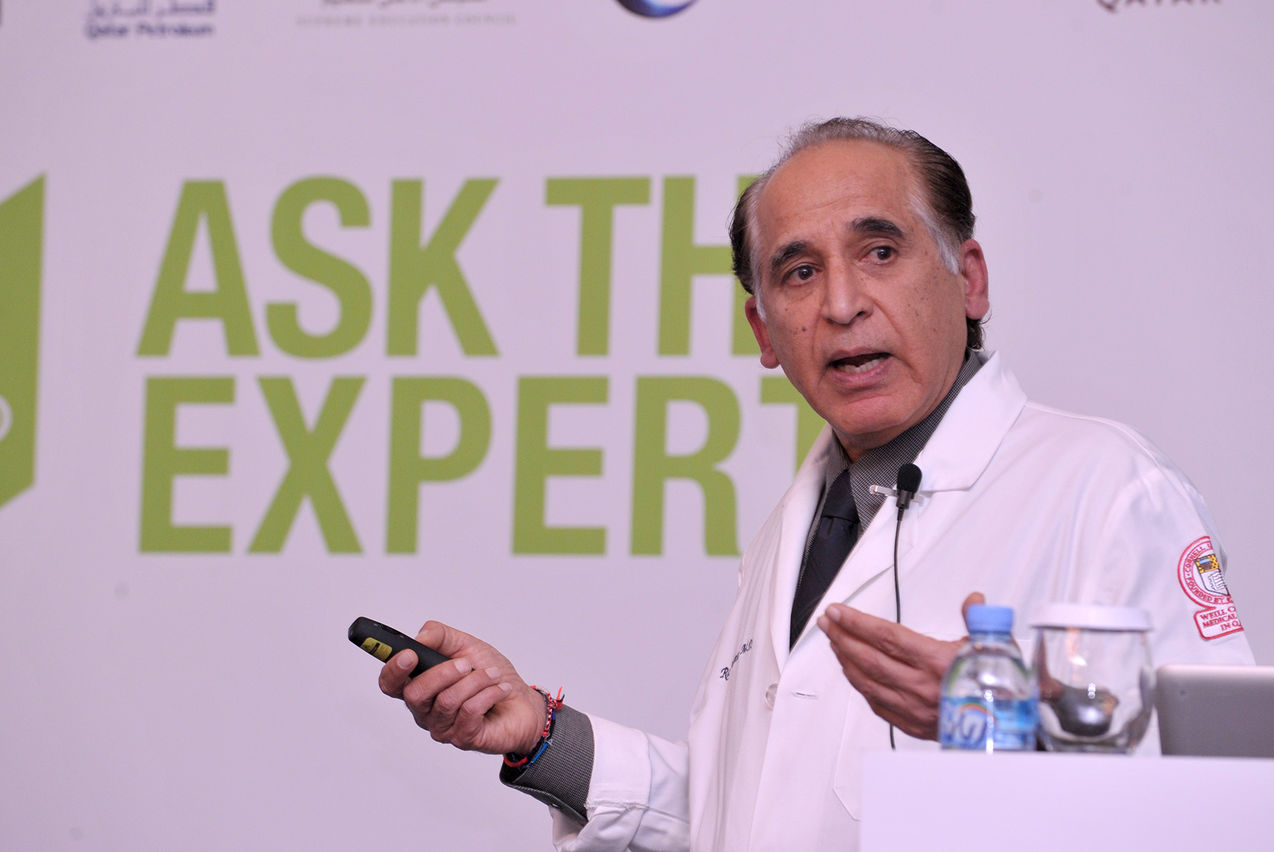 The Ebola virus has been causing headlines around the world with the media discussing the possibility of a pandemic. But Dr Ravinder Mamtani, Associate Dean for Global and Public Health at WCMC-Q, said the general public had nothing to fear from the virus, unless they were traveling to one of the affected regions of West Africa.
Dr Mamtani said: "It is true that the Ebola virus is highly infectious but it is not transmitted by casual contact.Also, Ebola cannot be transmitted through air like influenza, you have to physically come into contact with the bodily fluids of someone who is exhibiting symptoms which means it is unlikely to spread among populations distant from affected areas."
Currently there is no cure or vaccination against the disease, but Dr Mamtani said that research is ongoing and there are two possible candidates for a vaccine. The most important issue now, though, is one of disease control; efficiently isolating patients and then correctly disposing of bedding and clothes once the patient has recovered.
For the full story, please
click here
.
U.S Center for Disease Control (CDC) Advice for US Travelers to Countries where there is Ebola Outbreak.
If you travel to an area where there is an Ebola outbreak or are in direct contact with someone who has Ebola, CDC offers safety advice, including:
Wash your hands and avoid contact with body fluids of an infected person.
Don't handle items that may have come in contact with an infected person's body fluids. These can include clothes, bedding or medical equipment.
Don't touch the body of someone who has died from Ebola.
If you are in a country with an Ebola outbreak, avoid contact with animals such as bats or monkeys or with raw or undercooked meat. Don't eat wild animals hunted for food, also known as bush meat.
Source: The above information was downloaded verbatim from the American Public Health Association website,
http://www.getreadyforflu.org/EbolaFacts.htm
on 10 January 2015.