The laws governing the practice of medicine in Qatar were explored at a seminar held at Weill Cornell Medical College in Qatar (WCMC-Q) in collaboration with Qatar University's College of Law (QU-LAWC).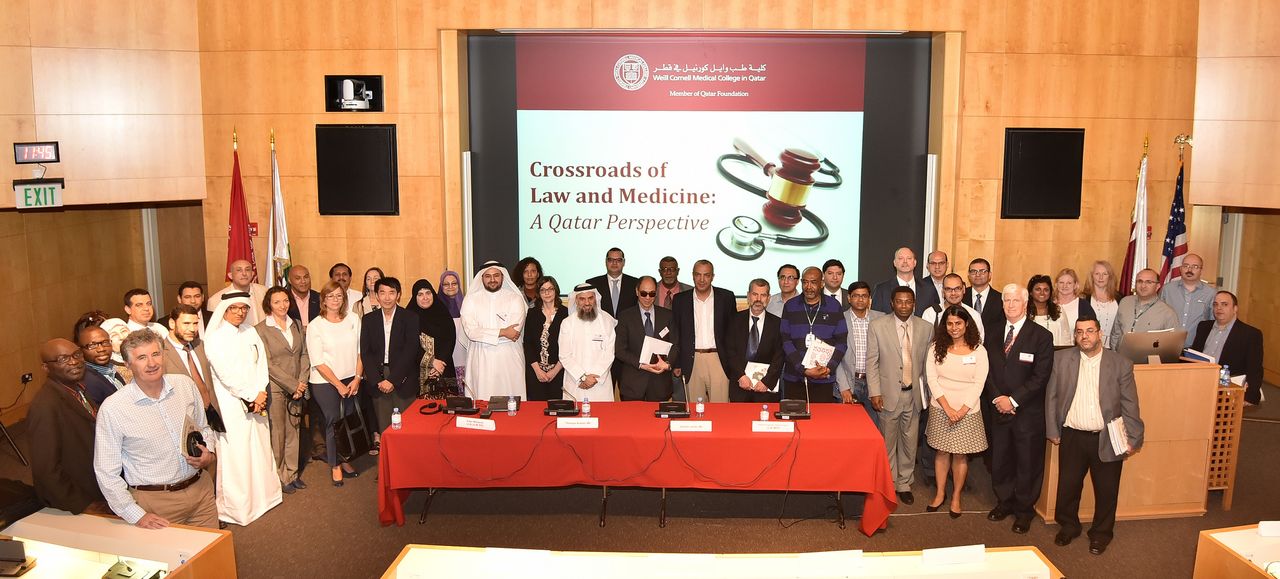 More than 100 attendees from both the medical and legal professions participated in the event, which aimed to establish a dialogue to examine the law as it pertains to physicians, researchers, nurses and other healthcare providers working in Qatar.
The seminar, presented by WCMC-Q's Division of Continuing Professional Development, the Office of Faculty Affairs and the LAWC Dean's Office discussed issues such as the legal protections that exist for patients, the processes followed in medical malpractice cases, and the difficulty of developing a universal understanding of the law in a highly diverse healthcare workforce and patient base, among other topics.
The event, entitled 'Crossroads of Law and Medicine', was opened by an address from LAWC Dean Dr Mohamed Al-Khulaifi, who emphasized the importance of the collaboration between physicians and lawyers to ensure that patients and healthcare providers receive maximum protection under the law.

Dr Ibrahim Janahi, Senior Consultant and Head of Pediatric Pulmonology at Hamad Medical Corporation (HMC) shared his unique perspective, both as a practicing physician as well as head of the Supreme Council of Health Qatar Professional Council.
Dr Janahi, who was appointed WCMC-Q Professor of Clinical Pediatrics in December 2014, becoming the first Qatari to have full professorial rank at the college, spoke about the physician's rights and responsibilities within the Qatari legal framework as well as the Council's proposed changes to Qatari law as it relates to protecting patients and providers.
He emphasized that the proposed draft legislation, which will be available for stakeholder comment in the near future, should remove some of the uncertainty and ambiguity that exists within the current system dealing with malpractice.
WCMC-Q and QU LAWC are planning future seminars as well as an international conference on Law and Medicine scheduled for later this year and in 2016.
For the full story, please
click here
.