The country's newest doctors have received their MD degrees from Weill Cornell Medicine-Qatar (WCM-Q) and will now go on to take up residencies at Hamad Medical Corporation and hospitals in the US.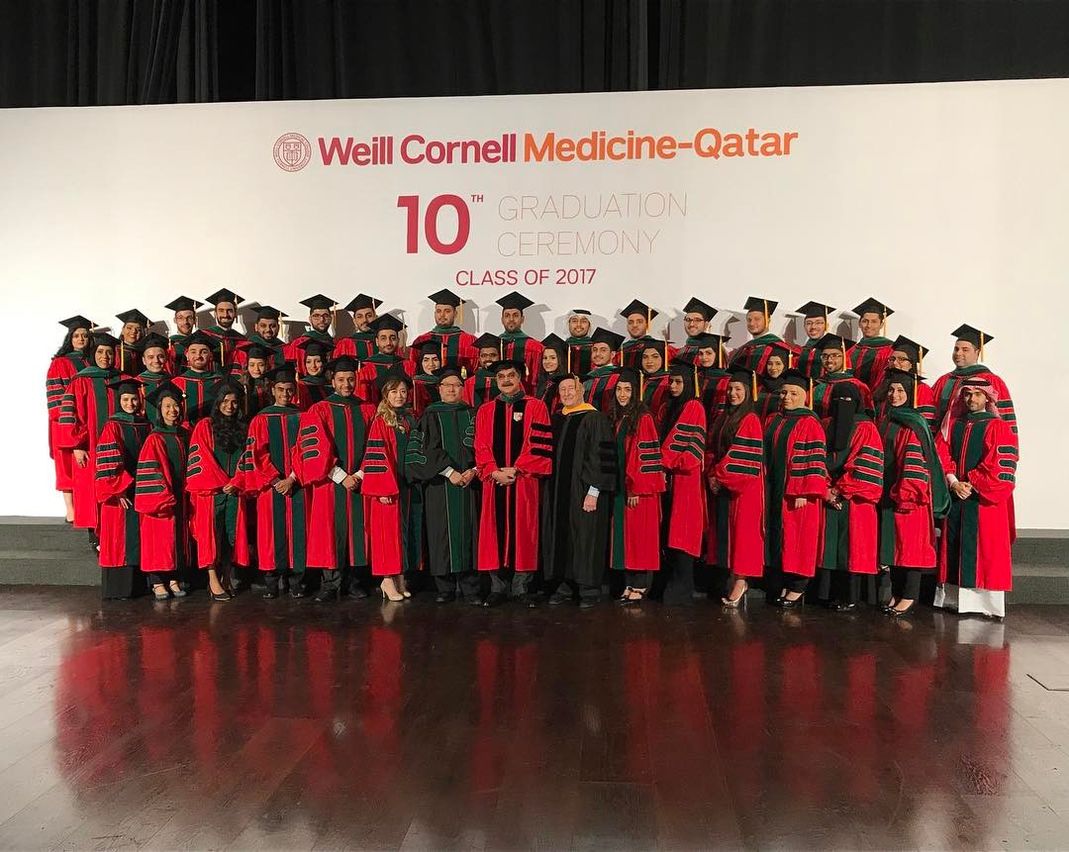 The 45 graduates received their US-accredited MD degrees at a ceremony at Hamad Bin Khalifa University's Student Center on May 3 in front of family and friends and WCM-Q faculty and staff. The 45 new doctors join the ranks of 256 other alumni of WCM-Q who are now treating patients and helping to cure disease and heal injuries at Hamad Medical Corporation and hospitals around the world.
Dr. Javaid Sheikh, Dean of WCM-Q, congratulated the new physicians on their achievement and commitment to their academic studies. He told them that the vision of Qatar Foundation of creating a virtuous circle, in which students are trained in Qatar and then return to practice medicine once their US residency training is complete, has now come to fruition.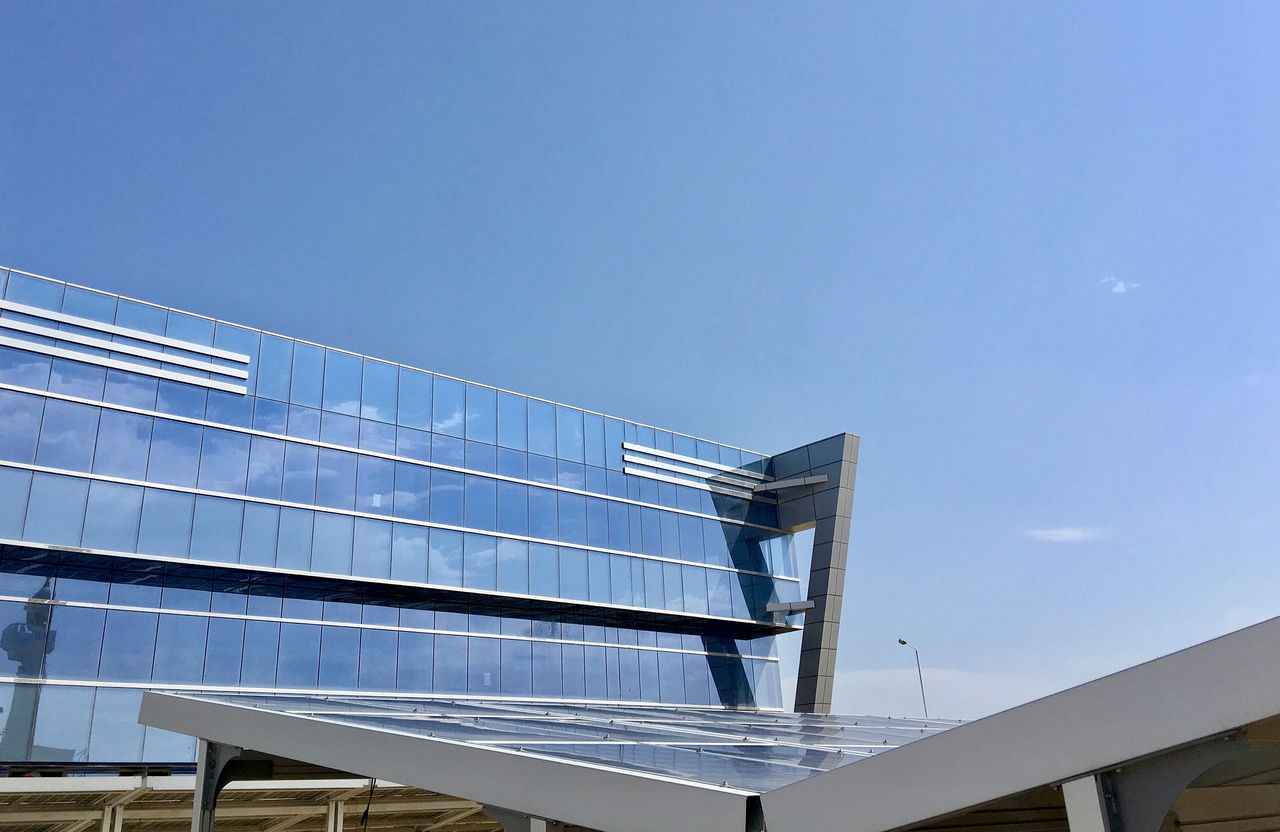 Dr. Sheikh said: "A career in medicine is one of the most rewarding jobs that anyone can undertake. You now have the knowledge to heal people, to offer succor in their darkest hours and to relieve suffering. During your residencies your knowledge will grow and you will begin to specialize, becoming experts in your respective fields. At the same time, I hope your compassion and empathy grows with it. Never forget that your patient should be at the center of everything that you do and that the knowledge you now have is there for the benefit of your fellow Man.
Class valedictorian Dr. Ali Khairat told the Class of 2017 that they are capable of doing anything.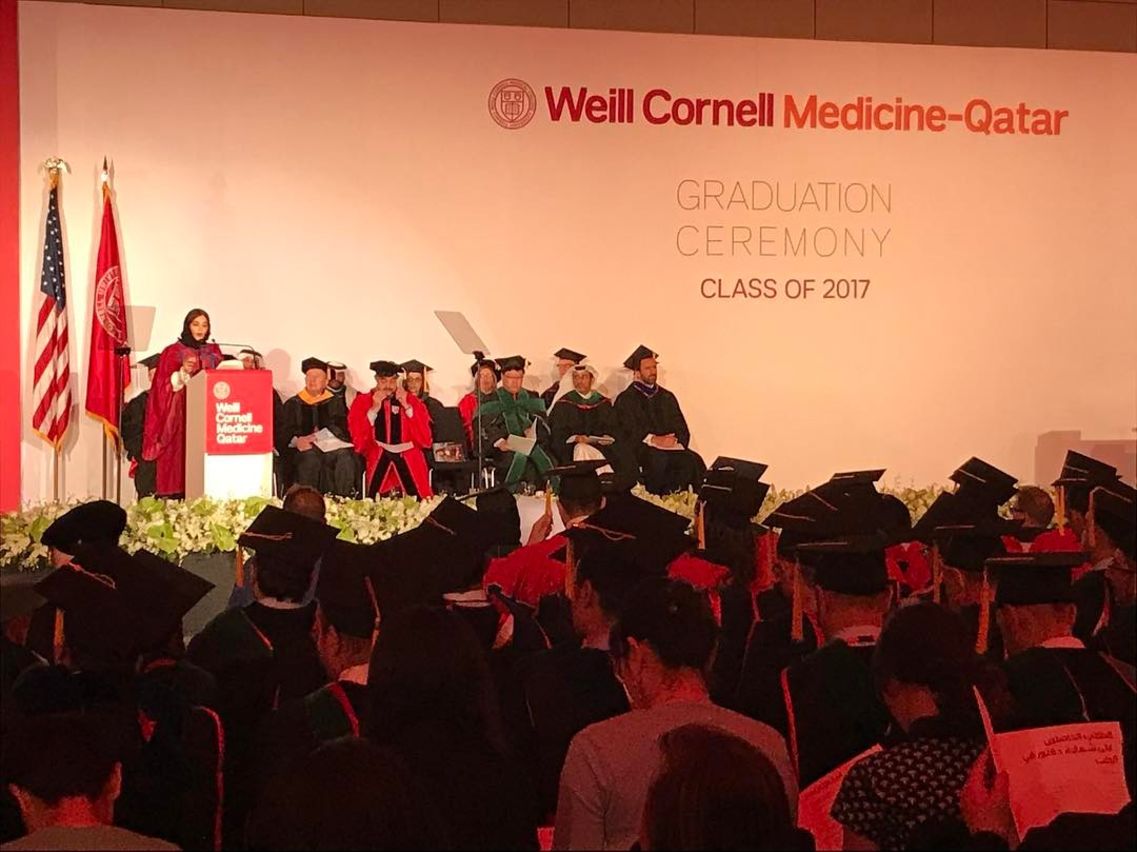 He said: "If these six years at Cornell have taught me anything, it is that succeeding here takes true passion. How else can we justify subjecting ourselves to hours and hours of mental torture, anxiety, and apprehension? It is passion.
The guest speaker at the graduation event was Dr. Amal Al-Malki, founding dean of the College of Humanities & Social Sciences at Hamad Bin Khalifa University. Dr. Al-Malki said the new doctors would prove to be excellent ambassadors for WCM-Q, Qatar Foundation and the whole nation.
For the full story, please click
here
.