Strategies for identifying and helping struggling learners were explored as teaching faculty, student counselors and college administrators met at Weill Cornell Medicine-Qatar (WCM-Q) to participate in the Remediation in Health Professions Education Symposium.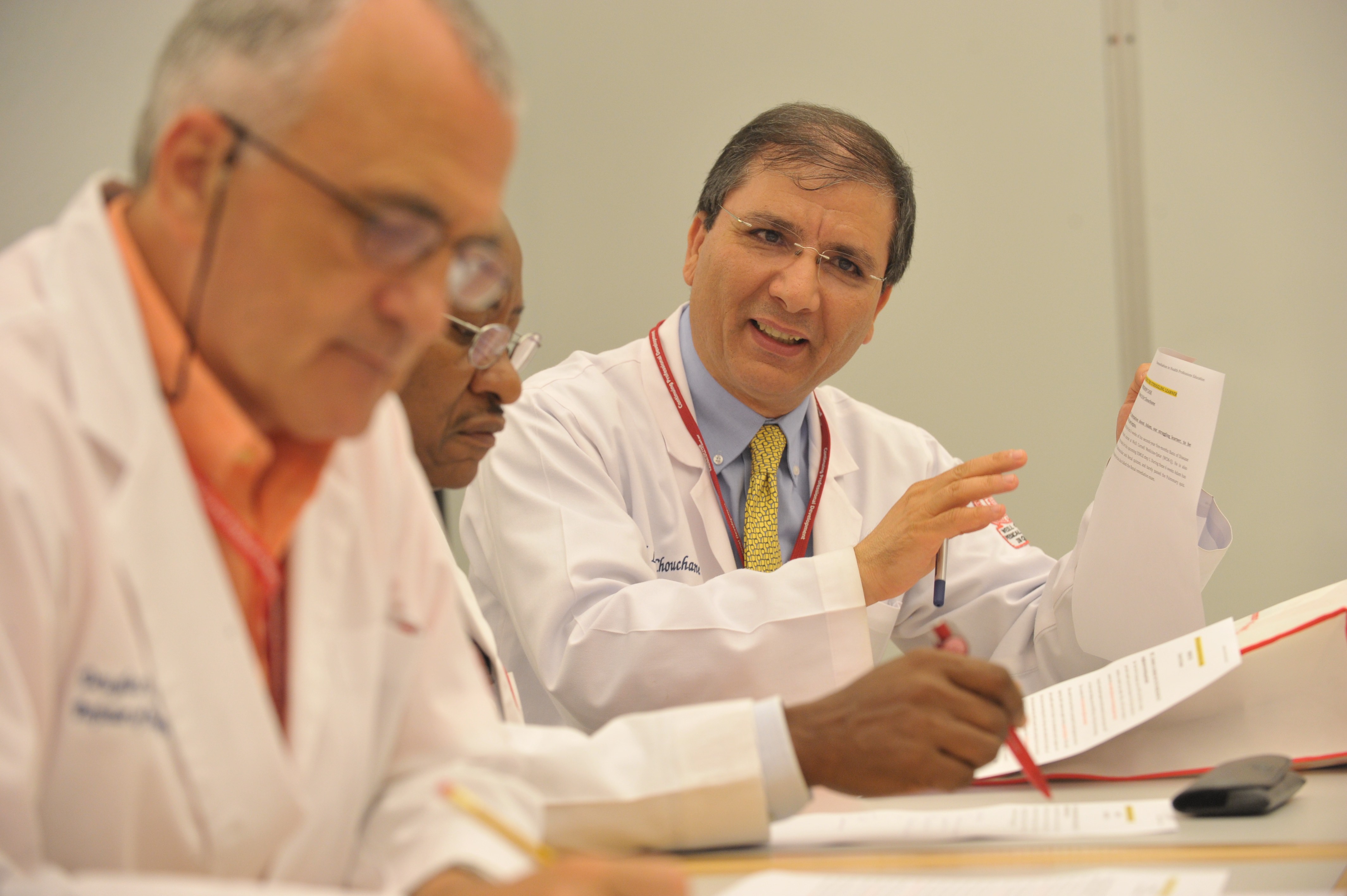 Through a series of interactive workshops, discussion groups and presentations, the two-day symposium sought to build on the skills and knowledge of professionals working in the medical education sector to help them assess learner needs, provide useful feedback to struggling students, build effective student support networks with colleagues and offer individualized solutions to students.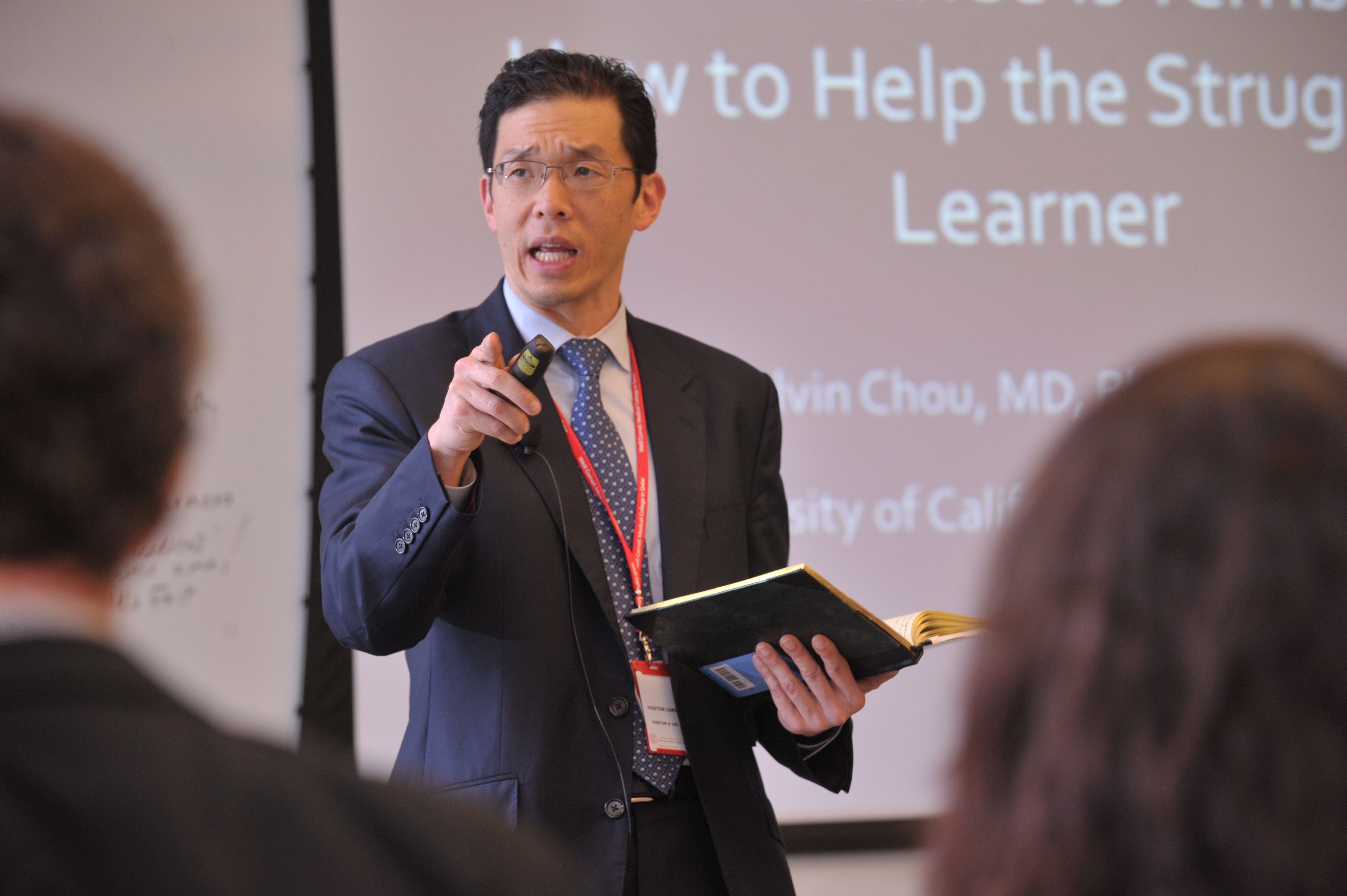 Coordinated by WCM-Q's Division of Continuing Professional Development (CPD), the symposium was attended by healthcare education professionals from WCM-Q and several other healthcare education institutions from across Qatar. The participants engaged in lively discussion as they shared their experiences of helping struggling learners, placing particular emphasis on the need to be sensitive to the many different cultural attitudes to learning and achievement that exist among Qatar's cosmopolitan population.
The symposium was co-directed by Dr. Stephen Scott, Associate Dean for Student Affairs at WCM-Q, and Dr. Calvin Chou, Professor of Clinical Medicine at the University of California, San Francisco, who were also on the planning committee. WCM-Q faculty Dr. Gerardo Guiter, Assistant Professor of Pathology and Laboratory Medicine; Dr. Lotfi Chouchane, Professor of Genetic Medicine, Professor of Microbiology and Assistant Dean for the Basic Science Curriculum; Dr. Kevin Smith, Assistant Dean for Premedical Education; and WCM-Q staff member Dr. Kelly Anne Nelson, Director of Student Affairs, were also members of the planning committee and facilitated on the sessions.
The symposium was the first event to be funded by a new CPD-administered awards program that has been developed to support innovative teaching initiatives among WCM-Q faculty as part of the Educators Across the Health Care Spectrum (EAHCS) series. Through a competitive, peer-reviewed application process, the Remediation in Health Professions Education Symposium was selected for the award.
During a session entitled Experiences of Mediation, the participants brainstormed the wide range of issues that could cause a student to require mediation. These included poor time-management skills, low self-esteem, poor sleeping habits, a tendency to 'cram' before tests rather than learning at a steady pace, poor research skills, resistance to help and anxiety about assessment. The session was presented by Dr. Kevin Smith, Kelly Anne Nelson, Dr. Chou and Dr. Scott.
Other sessions explained how to provide effective feedback, techniques for identifying the struggling learner, outcomes in remediation and enhancing student success within institutions.
For the full story, please
click here.