Students from Weill Cornell Medicine-Qatar (WCM-Q) have published the first and most comprehensive systematic review of e-health in the GCC.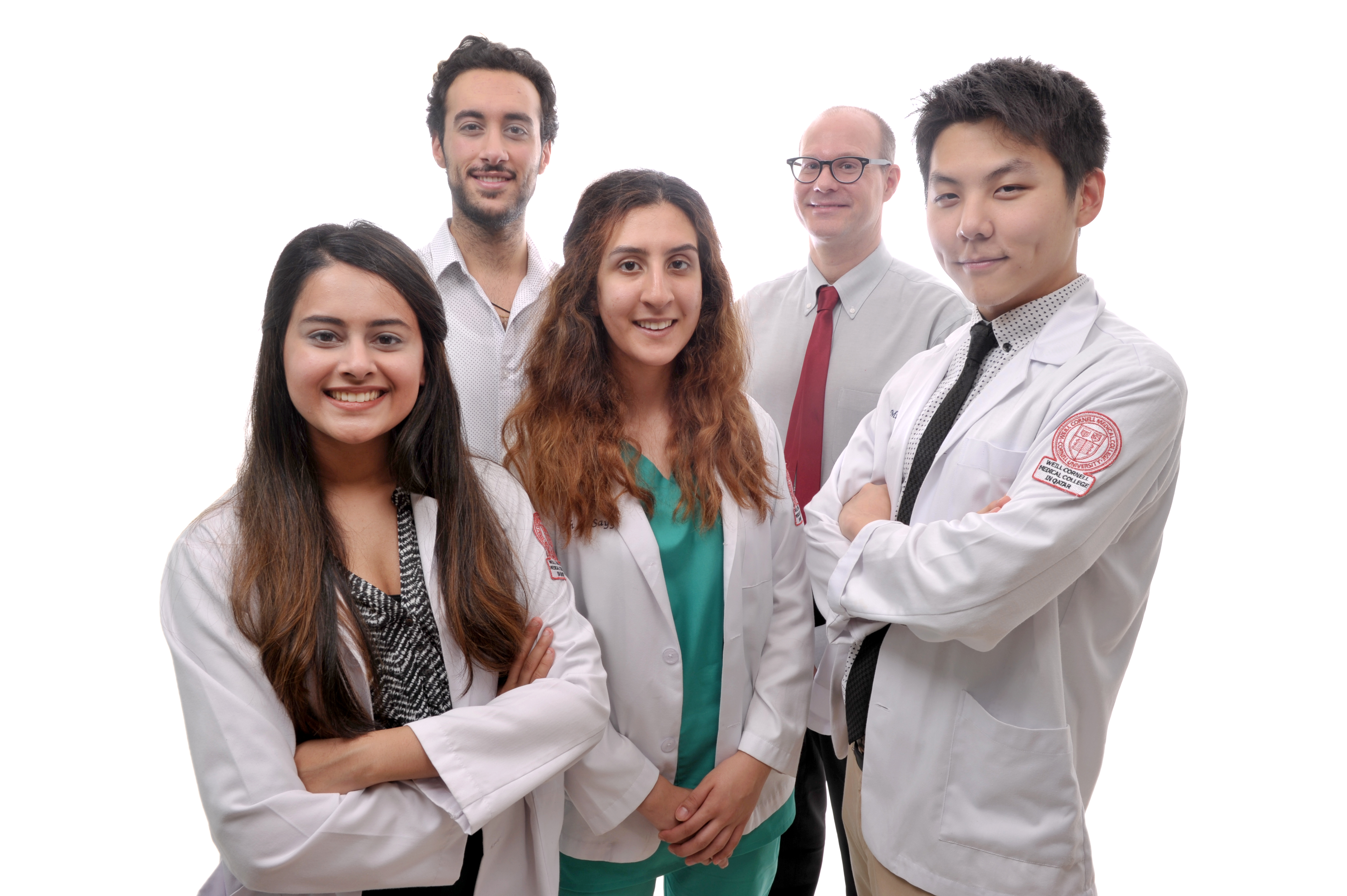 E-health is an emerging best practice in modern healthcare in which the electronic delivery of health information and services over the Internet can benefit healthcare practitioners, patients, and scientists in numerous ways.
The WCM-Q study surveyed the state of research into e-health in the GCC countries and located several research gaps where further studies are needed, such as cost-benefit analyses and more randomized controlled trials to demonstrate actual benefits of e-health initiatives in the region. The results were then published by the Royal Society of Medicine's Journal of Telemedicine and Telecare, the number one ranked publication in its field.
Dr. Alan S. Weber, Visiting Associate Professor of English at WCM-Q, led the research team, which comprised students Rebal Turjoman, Mu Ji Hwang, Faryal Malick, Farah Al Sayyed and Yanal Shaheen. Qatar's leading role in developing new data privacy laws and secure networks was an important finding of the study.
"Researchers at ICTQatar, Qatar University and Carnegie Mellon University in Qatar know that medical privacy and confidentiality are key patient concerns in the Muslim world," Dr. Weber said. "Also, although a cybercriminal is probably not interested in intercepting the medical information of the average person on the Internet, the medical records of VIPs or the famous are highly sensitive information."
Dr. Weber said: "E-health services are the future as more people use internet-enabled devices. Can be used to monitor health at home with remote sensors, send SMS health alerts when to take medicines, and even face-to-face meetings with doctors via chat software when patients have difficulty making it to the hospital or when they need to consult a highly specialized doctor in another country."
For the full story, please
click here
.