Researchers at Weill Cornell Medicine-Qatar (WCM-Q) are using state-of-the-art technologies to discover the health-promoting properties of a food that has special significance for Muslims during the holy month of Ramadan – the date.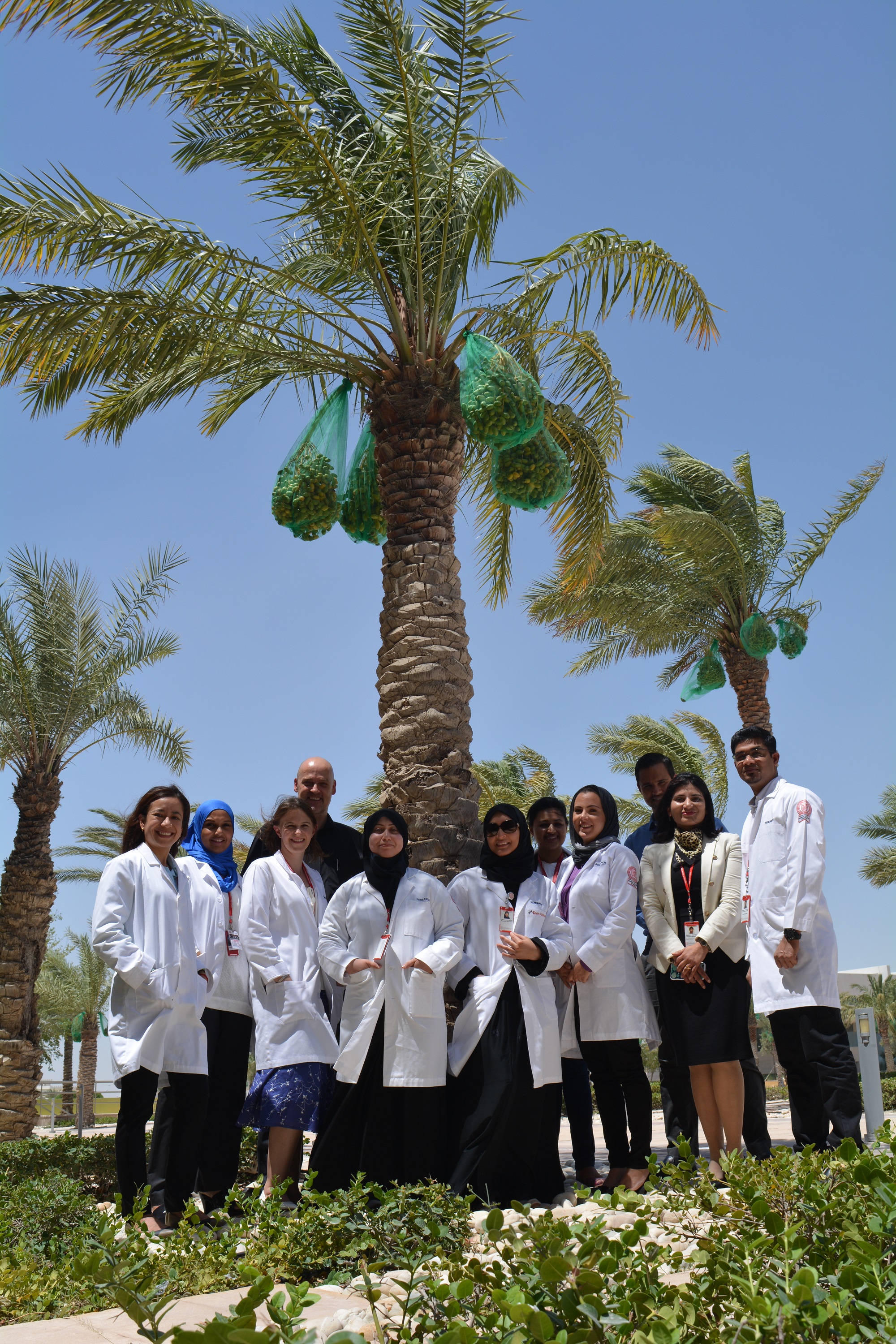 While it is well-known that the natural sugars in date fruits make them an ideal food to break one's fast, perhaps less well-known is that they contain large amounts of phytochemicals – naturally occurring plant chemicals that can lower cholesterol, reduce the risk of heart disease, and have anti-inflammatory, anti-cancer, neuroprotective and antioxidant properties, among other benefits.
Now researchers at WCM-Q who work in the relatively new field of 'metabolomics' – the holistic study of the biochemical transformations in the human body - are using advanced techniques to analyze the health-promoting phytochemicals contained in two of the region's most popular date varieties: the moist, reddish-brown Khalas, common in the Gulf Cooperation Countries including Qatar and popularly known as the 'queen of dates'; and the Deglet Noor cultivar popular in North African countries such as Tunisia and Algeria.
The research team enrolled 21 healthy volunteers to take part in the study and took blood samples from them after they had fasted for 12 hours. They then gave them a substantial amount of Deglet Noor dates to eat, and took five blood samples at half-hourly intervals. A week later, the volunteers returned to the clinic and the process was repeated with Khalas dates. As a control experiment, the same process was also conducted with a glucose drink containing only sugar.
Date palms are an extremely important crop in the Middle East as they are extremely well adapted to dry, sandy environments. This project is part of a long and continuing interest that WCM-Q researchers have in the date palm. In 2012 they were awarded a National Priorities Research Program – Exceptional Proposals (NPRP-EP) grant from Qatar National Research Fund (X-014-4-001) to advance research efforts in basic research, translational and clinical research on date palms.
WCM-Q researchers have also created the first known 'Dates Bio-Bank' which records the characteristics of more than 250 different varieties of date fruits collected from 15 countries, including Qatar, UAE, Saudi Arabia, Egypt, Iraq, Pakistan, Libya, Tunisia, USA, Morocco, Jordan, Sudan, Oman and Spain. Of these, the researchers have metabolically characterized 110 date fruit varieties. In the future, by combing this data with the results from the new bioavailability study, it shall be possible to predict the specific health benefits of each date variety.
For the full story, please
click here.