The benefits of practicing mindfulness to reduce stress, enhance enjoyment of life and improve general health were discussed at the latest installment of Weill Cornell Medicine-Qatar's (WCM-Q) Ask the Expert series.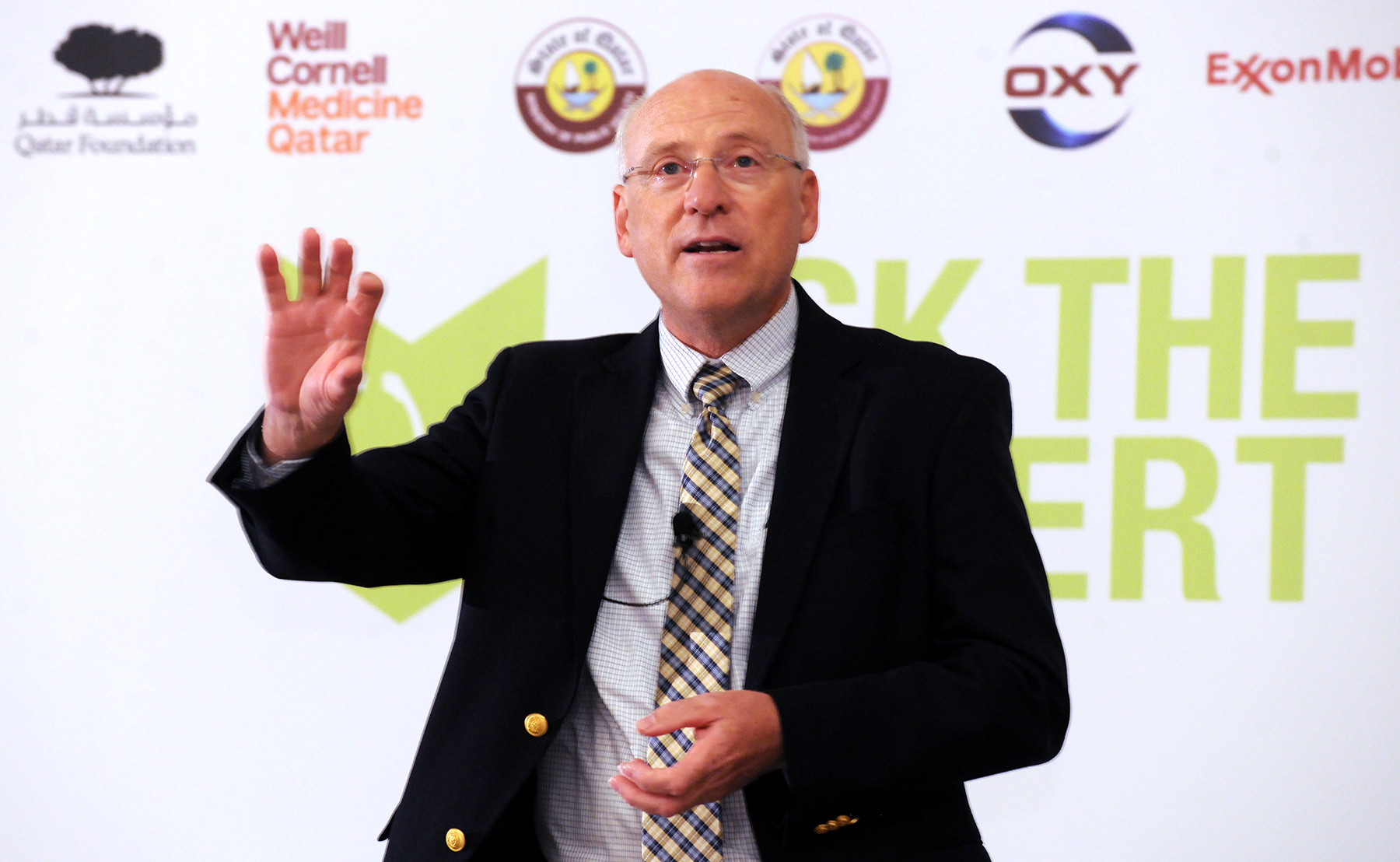 WCM-Q Psychologist and Learning Support Specialist Dr. Robert Beilke led an interactive discussion and activity session on mindfulness at an open public event at Doha's Diplomatic Club. The Ask the Expert initiative is part of WCM-Q's Sahtak Awalan: Your Health First campaign, which aims to equip all members of Qatar's community with the knowledge and motivation to make healthy lifestyle choices.
Mindfulness utilizes meditation, relaxation techniques and intentional awareness in the present to help people achieve balance, fulfillment and happiness in their lives.
Dr. Beilke explained: "Mindfulness is about learning to increase our moment-by-moment awareness so that we can live more fully in the present, rather than being preoccupied and distracted by the past or the future. This sounds slightly abstract but in reality it is quite practical. For example, we can be so distracted by getting to a destination that we don't even remember a car journey. We can rush through a meal and hardly taste the flavor of the food because our mind is concentrating on something we have to do later.
"Sadly, we can be so focused on achieving goals for ourselves or our loved ones, or so plagued by regrets, that we forget to enjoy our day-to-day lives. Mindfulness teaches us to be more fully in the present moment and to enjoy the meal, enjoy and be enriched by the journeys we take, and really appreciate each moment of our lives."
Audience members at the event, which was free and open to all, were invited to join in with the discussion by asking questions and offering their own insights into the topic.
The mindfulness movement has grown immensely in popularity in recent years, but has its roots in a groundbreaking eight-week stress-relief program developed in the late 1970s for patients suffering with chronic illnesses by pioneering American molecular biologist Dr. Jon Kabat-Zinn.
For the full story, please click
here
.