A new study by researchers at Weill Cornell Medicine-Qatar (WCM-Q), a Qatar Foundation (QF) partner university, has revealed the specific effects of two popular varieties of dates on human metabolism for the first time.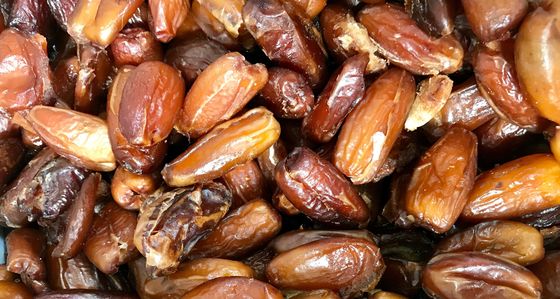 The WCM-Q researchers analyzed a wide range of small molecules, called metabolites, which enter the bloodstream and remain in circulation for up to two hours after eating Khalas and Deglet Nour dates.
Blood samples were collected from 21 healthy volunteers at five time-points following the ingestion of a glucose drink, Khalas dates, and Deglet Nour dates. Each volunteer was tested after ingesting each of the three products, with intervals of at least one week between each product. The Khalas and Deglet Nour date varieties were chosen for their distinct genetic and metabolic profiles, and commercial importance.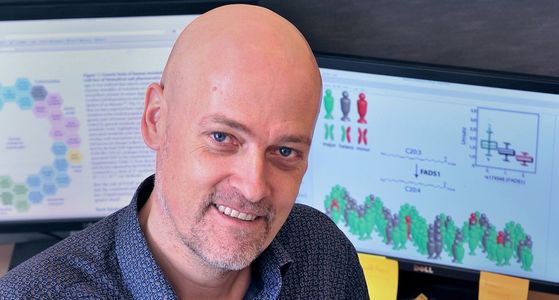 The researchers found that 36 metabolites significantly increased in the bloodstream, of which some were specific to date fruit consumption. Several were metabolites of known polyphenols, such as caffeic acid, which can be beneficial for those with complex chronic diseases, given its anti-oxidative and anti-inflammatory properties.
They also discovered that serotonin present in Deglet Nour dates quickly broke down into its metabolite following ingestion, implying that these dates are not useful as a serotonin supplement in healthy individuals for mood, appetite and sleep regulation. Compared to Khalas dates and the glucose drink, Deglet Nour also led to a sharp increase in blood sucrose levels.
WCM-Q's Dr. Karsten Suhre, Physiology and Biophysics, was one of the lead authors of the study, which has now been published in the Journal of Functional Foods. "The findings of this paper could be useful for clinicians when determining the impact of these metabolites in the management of complex diseases," he said.
"The design of our study is extremely versatile and could be used in the future to assess other functional foods and evaluate their potential health benefits."
Dates are believed to be one of the world's oldest cultivated food crops and have special cultural significance for the Middle East. They were recently proposed as being a 'functional food', as they may provide health benefits that go beyond essential nutrition.
This research was supported by a National Priorities Research Program – Exceptional Program grant from Qatar National Research Fund, a member of QF.
To read more, please click 
here