Researchers at Weill Cornell Medicine – Qatar (WCM-Q) have made important new discoveries about how fat mass expands, which could help scientists develop new medications to combat obesity.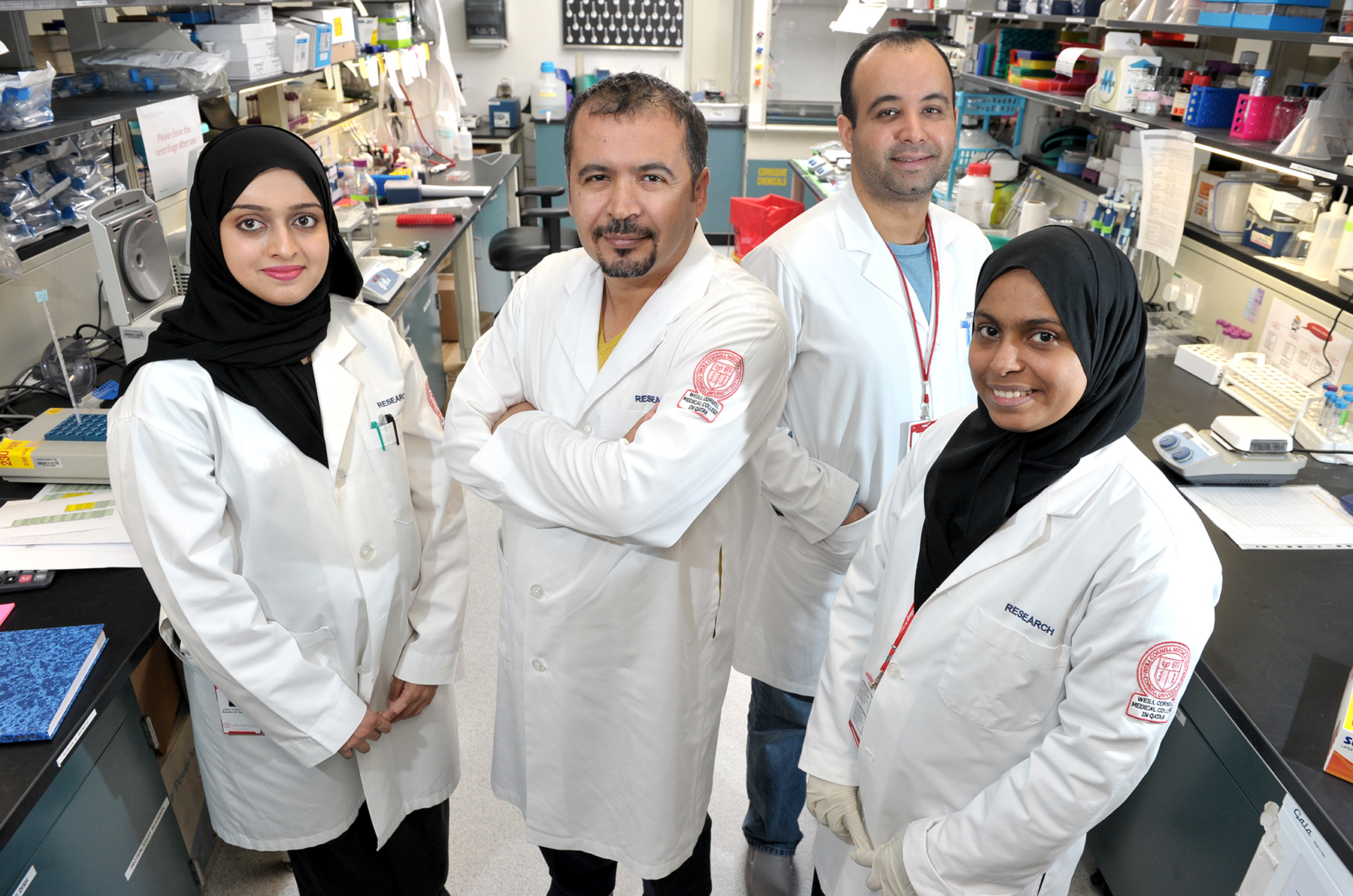 The research, led by WCM-Q's Dr. Nayef Mazloum, focused on a protein known as 'SIRT1' that plays a key role in regulating metabolism and counteracting the complications of obesity.
The body accumulates fat in two different ways: by hypertrophy, whereby fat cells increase in size, and hyperplasia, in which fat cells increase in number. The role of SIRT1 is well understood in hypertrophy but not in hyperplasia, which is where Dr. Mazloum's research was focused.
Using mice precursor fat cells with artificially lowered levels of SIRT1, the WCM-Q researchers were able to confirm that the protein does indeed play a key role in limiting accumulation of metabolically dysfunctional hyperplastic adipose (fat) cells.
The study has now been published in the renowned medical journal The Journal of Biological Chemistry.
The study, entitled 'SIRT1 Limits Adipocyte Hyperplasia Through c-Myc Inhibition' was aided by funding from the Biomedical Research Program (BMRP) program of Qatar Foundation, which supports the research effort at WCM-Q.
Other researchers who contributed to the project are Aisha Madani, Ahmad Hani, Muna Al-Noubi, Neha Goswami, Hisham Ben Hamidane, Anja M. Billing, Jennifer Pasquier, Najeeb Halabi, Rajaa Dalloul, Mohamed Z. Sheriff, Johannes Graumann and Nasrin Mesaeli, all of WCM-Q; Michael S. Bonkowski and David A. Sinclair of the Department of Genetics at Harvard Medical School, and Mohamed ElRayess of the Life Sciences Division of the Anti-Doping Lab Qatar.
For the full story, please
click here
.