Weill Cornell Medicine-Qatar (WCM-Q), a Qatar Foundation partner university, has hosted a regional teacher training course on the subject of ethics in collaboration with the UNESCO Office for the Gulf States and Yemen, UNESCO Beirut and the Qatar National Commission for UNESCO.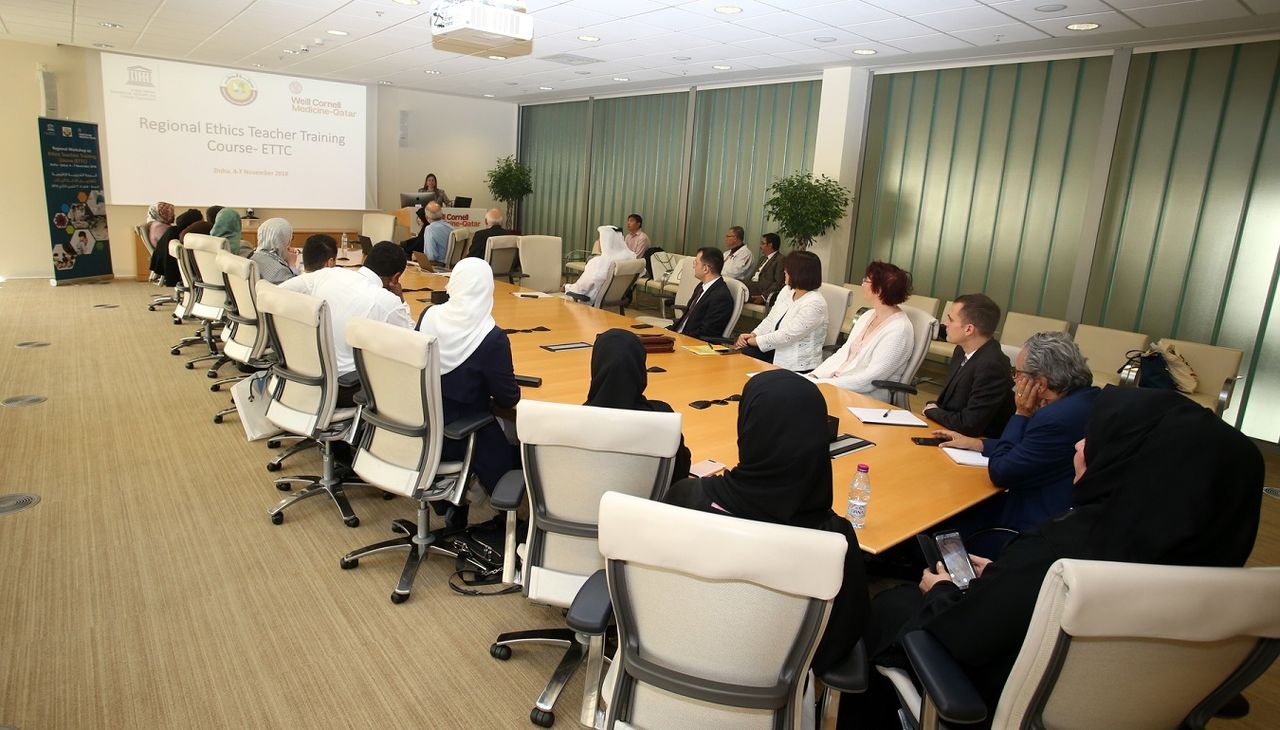 The four-day Regional Ethics Teacher Training Course, which is designed to advance pedagogical capacity for ethics teaching and improve the quality of ethics education around the world, saw 25 participants from Qatar and the wider region convene at WCM-Q. The course forms part of a multifaceted capacity-building strategy designed to help UNESCO Member States address ethical issues arising from rapid progress in medical and life sciences.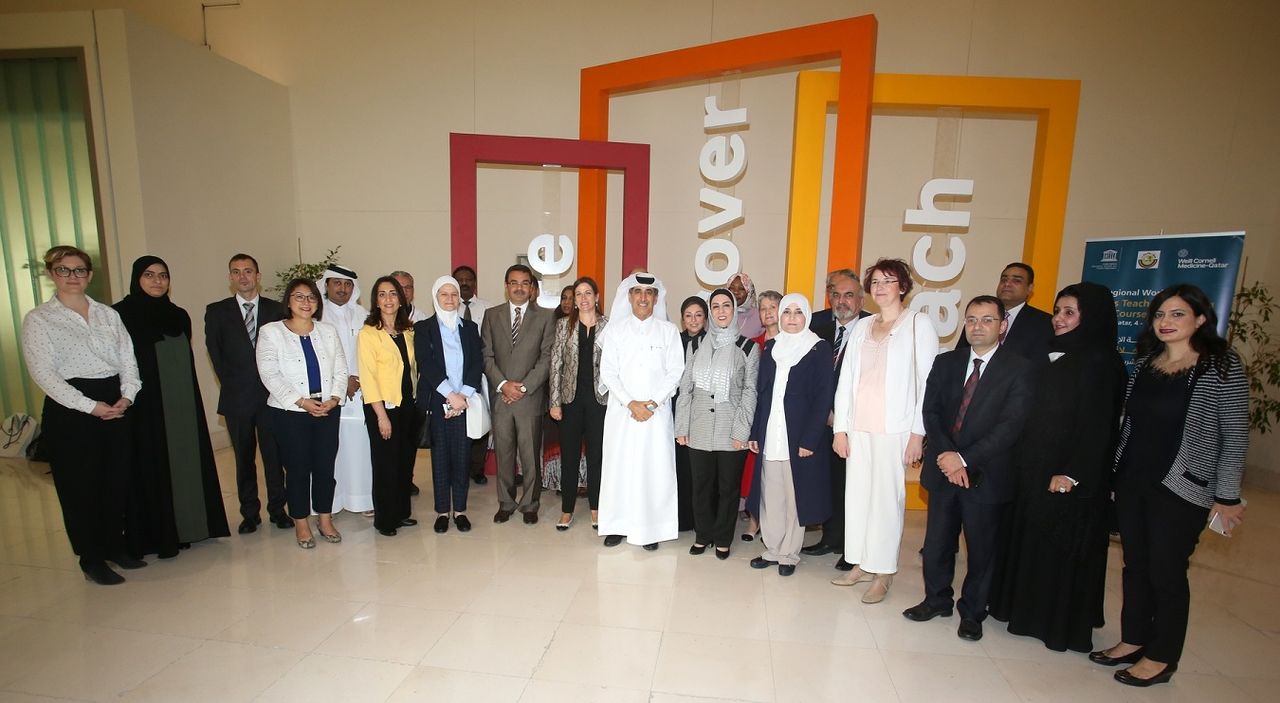 The program was opened by Dr. Ibrahim Bin Saleh Al-Nuaimi, Undersecretary of the Ministry of Education and Higher Education, Dr. Khaled Machaca, WCM-Q Associate Dean for Research, and Dr. Anna Paolini, Director of the UNESCO Doha office.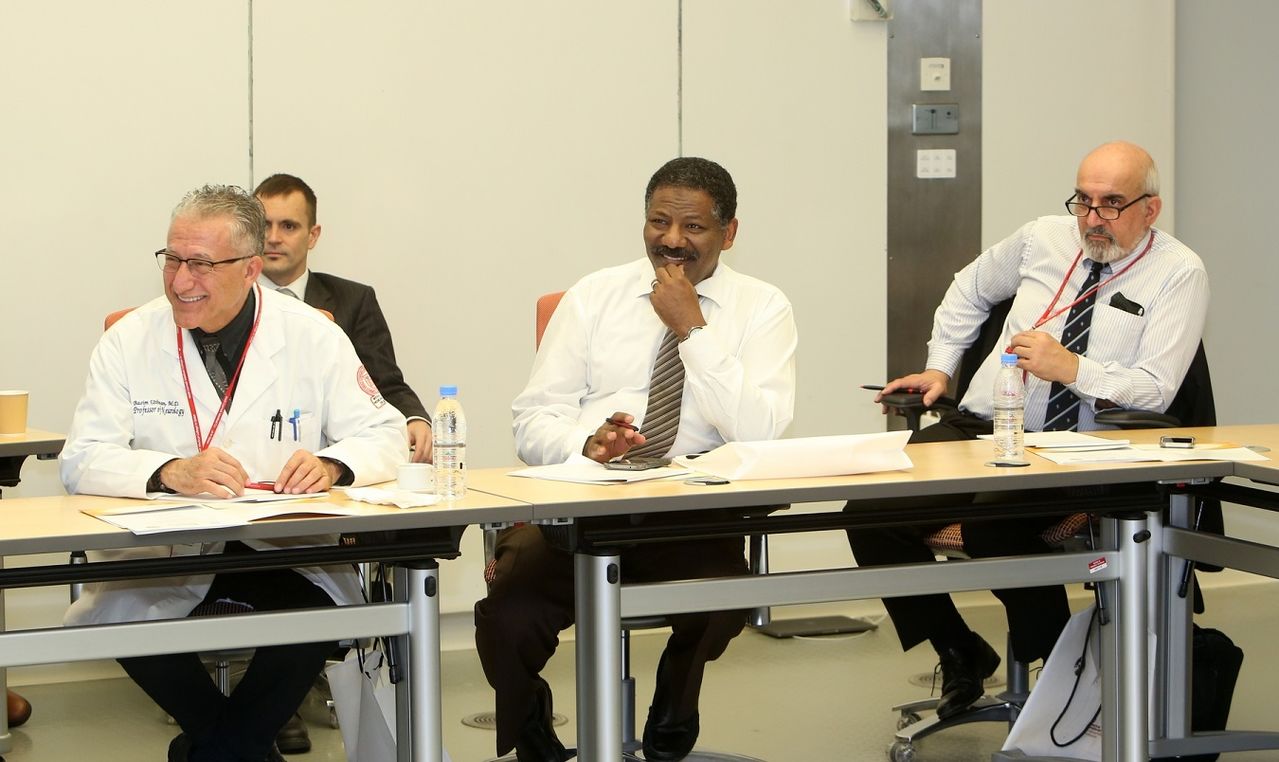 The course, jointly hosted by WCM-Q's Division of Continuing Professional Development and Research Division, taught participants the principal methods and methodologies for the teaching of ethics, identified key learning resources, and provided assessment and feedback on the teaching skills of each participant, under the guidance of experienced teachers. Among the topics addressed were patient rights, privacy, confidentiality and informed consent; the UN Universal Declaration on Bioethics and Human Rights; dignity and ethics for professional educators; and bioethics teaching in the Arab World.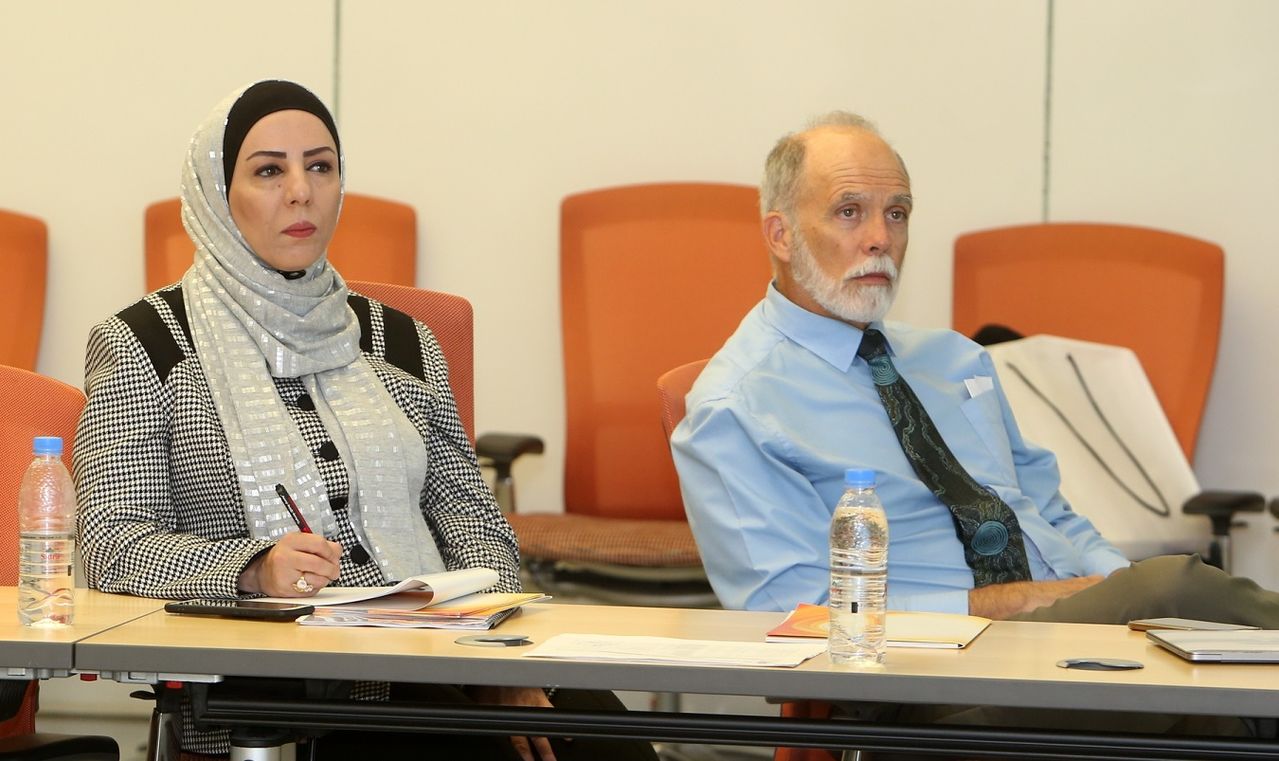 Speakers at the event included Dr. Paolini; Dr. Mohammed Ghaly, Professor of Islam and Biomedical Ethics at the Research Center for Islamic Legislation & Ethics; and UNESCO Programme Specialist for Social and Human Sciences Dr. Seiko Sugita. Three UNESCO training specialists delivered the course content: Dr. Mohamed Salah Ben Ammar, Dr. Marie Genevieve Pinsart and Mr. Alan Leroux. Participants included university professors, researchers, and supervisors at the Ministry of Education and Higher Education engaged in ethics teaching, among others.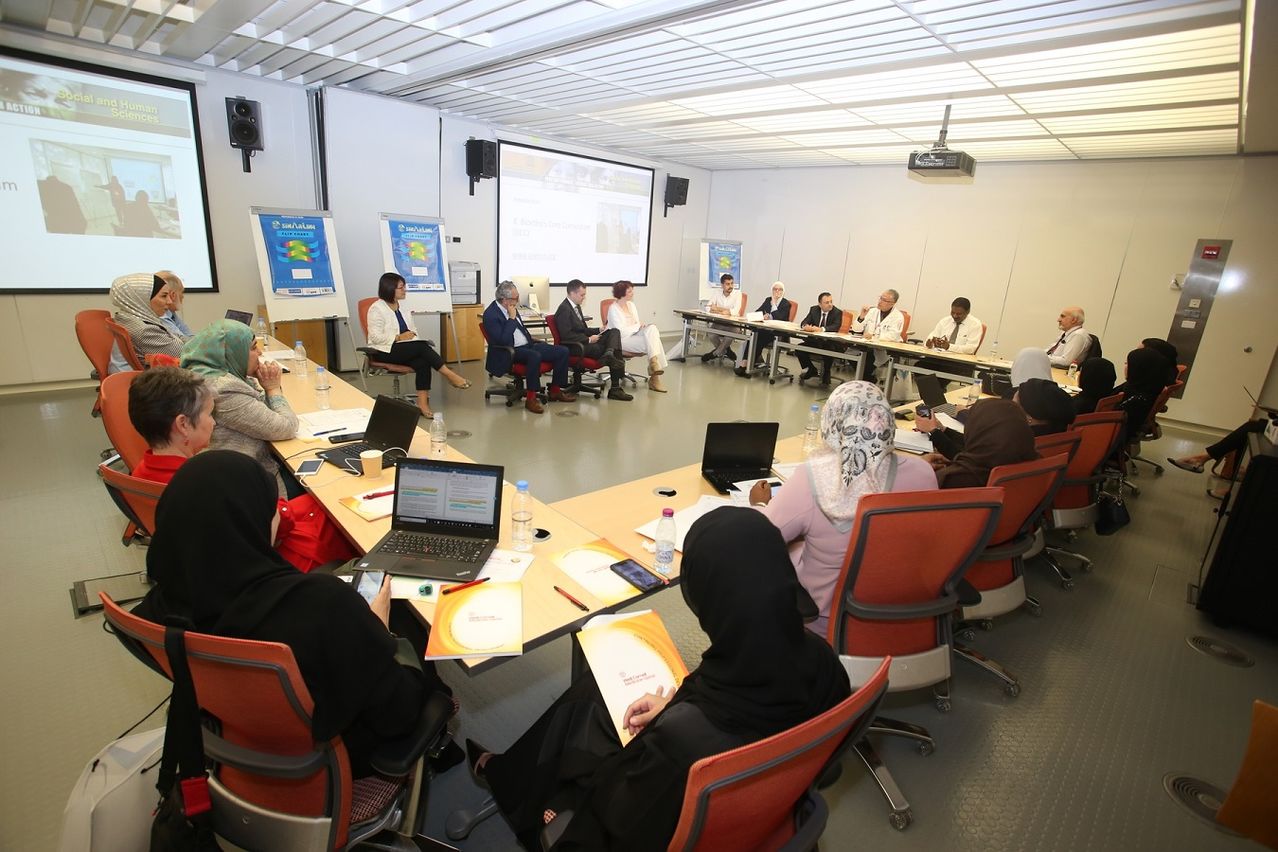 Dr. Thurayya Arayssi, WCM-Q Senior Associate Dean for Medical Education and Continuing Professional Development, said: "Ethical behavior demonstrates our commitment as physicians, researchers and healthcare professionals to always act in the very best interests of patients and research subjects.
"As such, a sound understanding and a solemn appreciation of ethics is absolutely fundamental to the correct practice of medicine and biomedical research. WCM-Q is therefore delighted to be able to host this vitally important UNESCO training course to help enhance the teaching of ethics in Qatar and the wider region."
To read more, please click
here