The importance of occupational health and wellbeing for protecting patients and staff in healthcare was discussed at Weill Cornell Medicine-Qatar's (WCM-Q) Grand Rounds.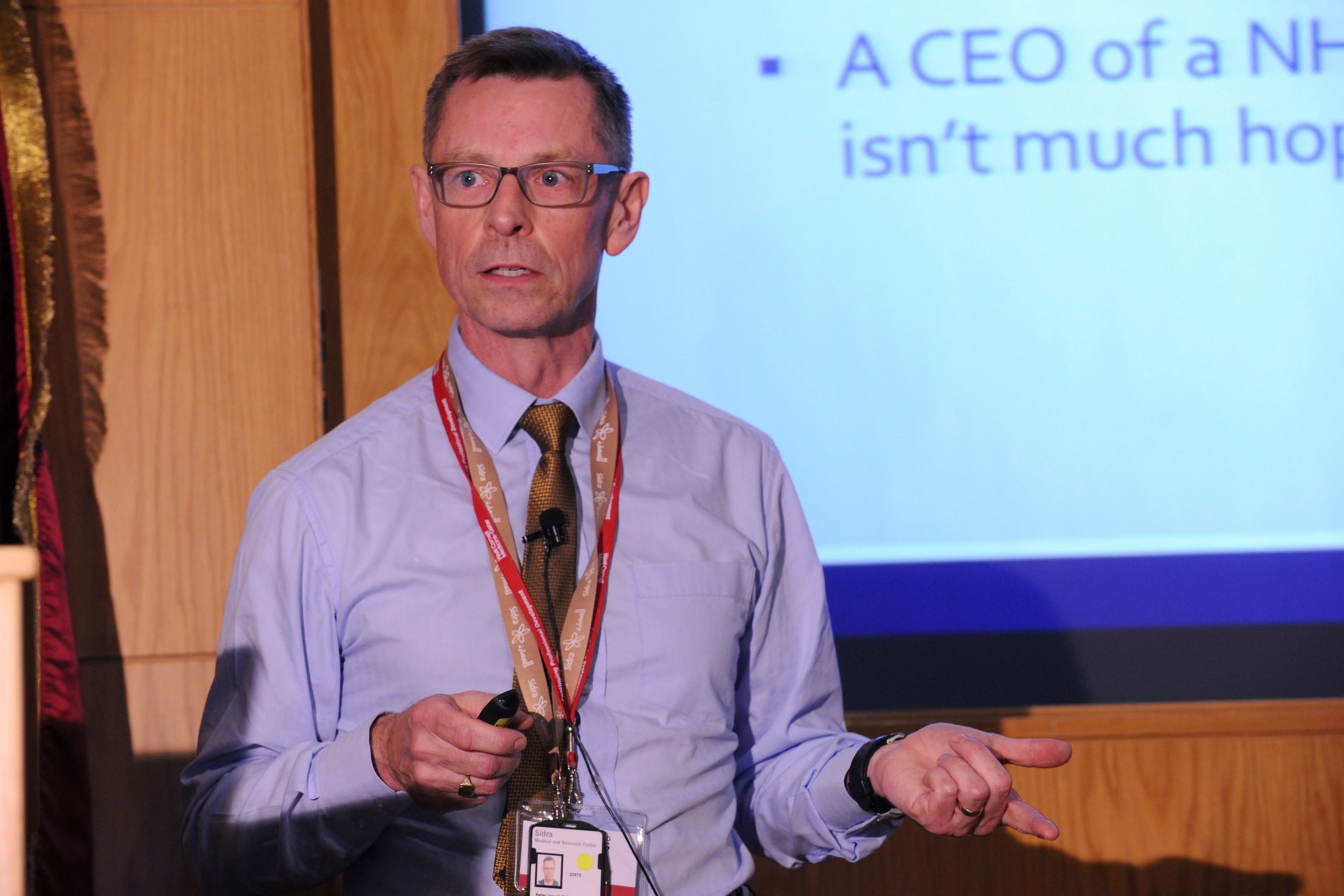 Peter Bohan, Director of Occupational Health and Wellbeing at Sidra Medicine, explained how the rights and safety of patients and staff can be protected by healthcare institutions that implement effective plans. He also discussed the serious risks posed to the health and wellbeing of patients and staff by institutions that fail to create or properly follow such plans.
Bohan said: "In the healthcare sector, inadequate occupational health and wellbeing policies and processes can lead to serious illness or even death for patients. The wellbeing of medical and administrative staff can also be seriously impacted by poor policies or implementation. For these reasons it is really important to understand that wellbeing is not an add-on; it's an integral part of management, leadership and processes that must be constantly monitored and never underestimated."
Bohan outlined the key elements of wellbeing as physical wellbeing, psychological wellbeing, and social wellbeing, both at work and outside of work. To achieve these wellbeing indicators, Bohan said management must 'buy into' occupational health and wellbeing and champion the cause for the rest of the organization. Services must be aligned to deliver the model, there must be transparency and a willingness to acknowledge things that have gone wrong, and results must be meticulously measured, reported and analyzed.
Bohan said: "Good leadership is extremely important. Staff need to be inspired in order to be engaged and when this happens performance across the institution is high and we see positive results in wellness of both staff and patients. We must also recognize that occupational health and wellbeing in organizations is a constant, not a one-off. It's a marathon, not a sprint."
The activity was accredited locally by the Qatar Council for Healthcare Practitioners-Accreditation Department (QCHP-AD) and internationally by the Accreditation Council for Continuing Medical Education (ACCME).