Foundation and second-year Premedical students at Weill Cornell Medicine-Qatar (WCM-Q) gathered for a ceremony to celebrate the successful completion of their programs.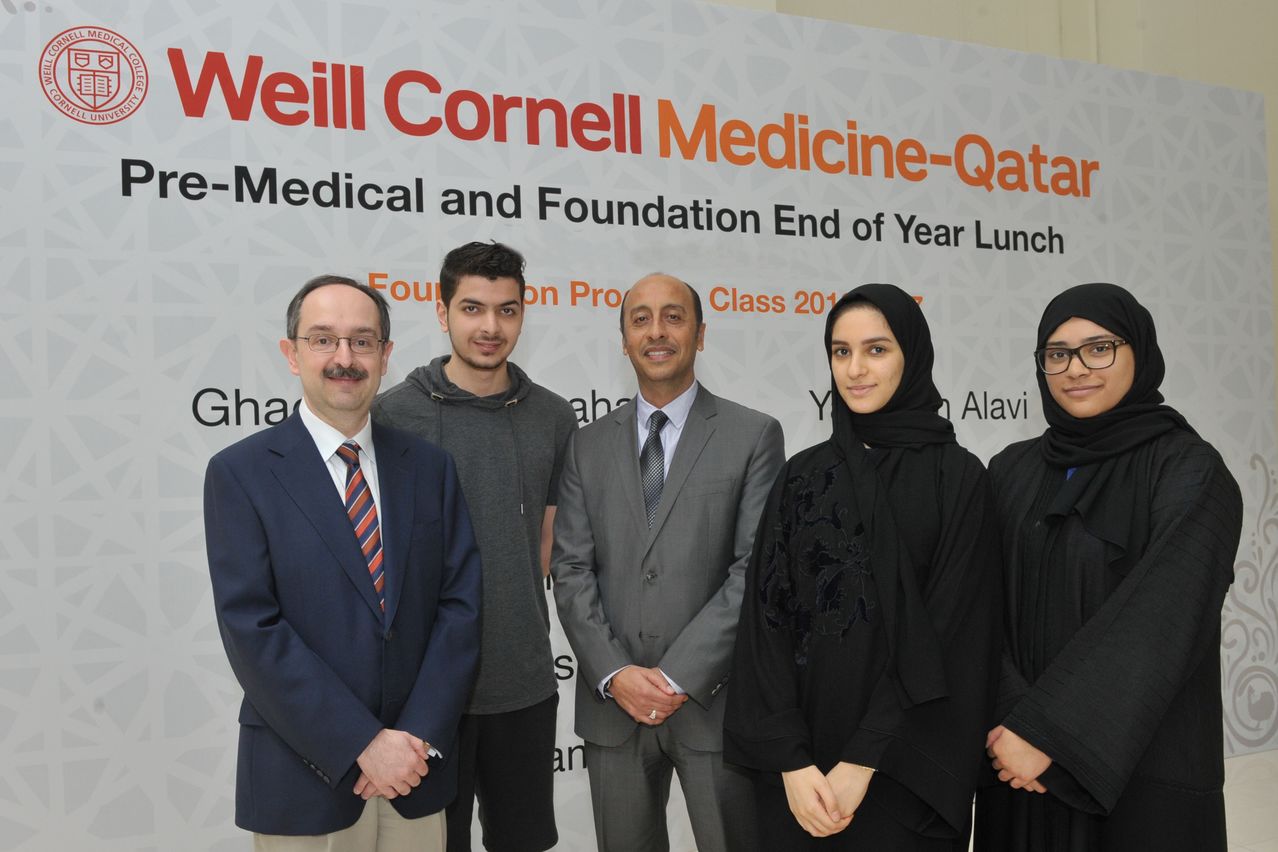 This year, ten students completed the one-year Foundation Program, which is designed to equip talented high school graduates with advanced proficiency in English, math and the basic sciences in preparation for entry to WCM-Q's six-year integrated program.
Meanwhile, 47 students completed the two-year Premedical Curriculum, which forms the first part of WCM-Q's Six-Year Medical Program.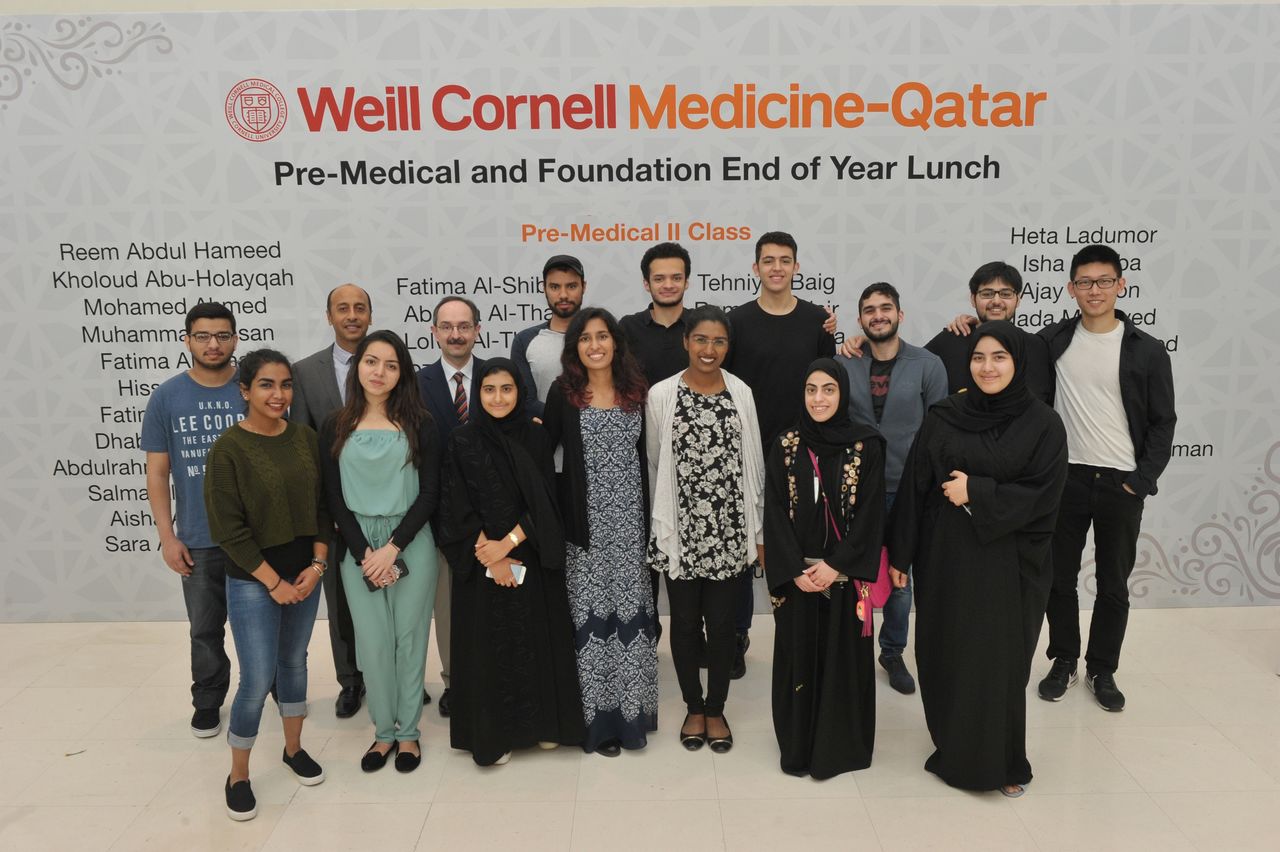 In attendance at the event to congratulate the students were Dr. Javaid Sheikh, Dean of WCM-Q, Dr. Marco Ameduri, Associate Dean for Premedical Education, and Dr. Rachid Bendriss, Assistant Dean for Student Recruitment, Outreach and Foundation Programs.
Dr. Ameduri said: "All of you have worked extremely hard to be here today and you can feel very proud of what you have accomplished. I am certain that this success has inspired you to continue to work diligently towards the ultimate goal of becoming a doctor."
Foundation student Aljazi Al-Khalifa said: "I can truly say that I have enjoyed every course on the program. It was a little overwhelming at first to be at college, but we quickly got used to it and actually it has been so much fun. We have learned so much and the experience has made me even more enthusiastic and excited about becoming a doctor."
Students who complete the WCM-Q Premedical Curriculum and fulfill all academic requirements automatically gain promotion to the next four years of the program, during which they begin their clinical training. Completion of the entire six-year program leads to the same Cornell University M.D. degree that is awarded to students who graduate from Weill Cornell Medicine in New York.
Second-year Premedical student Mohamed Ahmed said: "We have developed so much in two years and from a collection of individuals we have grown into a strong and close group. On a personal level, I feel that my professors and teaching specialists have not only helped me master a lot of difficult material but have also shown me how to learn and think independently."
Dr. Sheikh said: "Completing either one of these programs is both an important milestone on the journey to becoming a doctor and a significant achievement in its own right. I offer all of our Foundation and second-year Premedical students my warmest congratulations and I look forward to seeing you continue on the path to becoming part of the next generation of doctors serving communities in Qatar, the region and the wider world."