New therapies and potential cures for diabetes was the topic for discussion at the latest installment of Weill Cornell Medicine – Qatar's (WCM-Q) Ask the Expert series.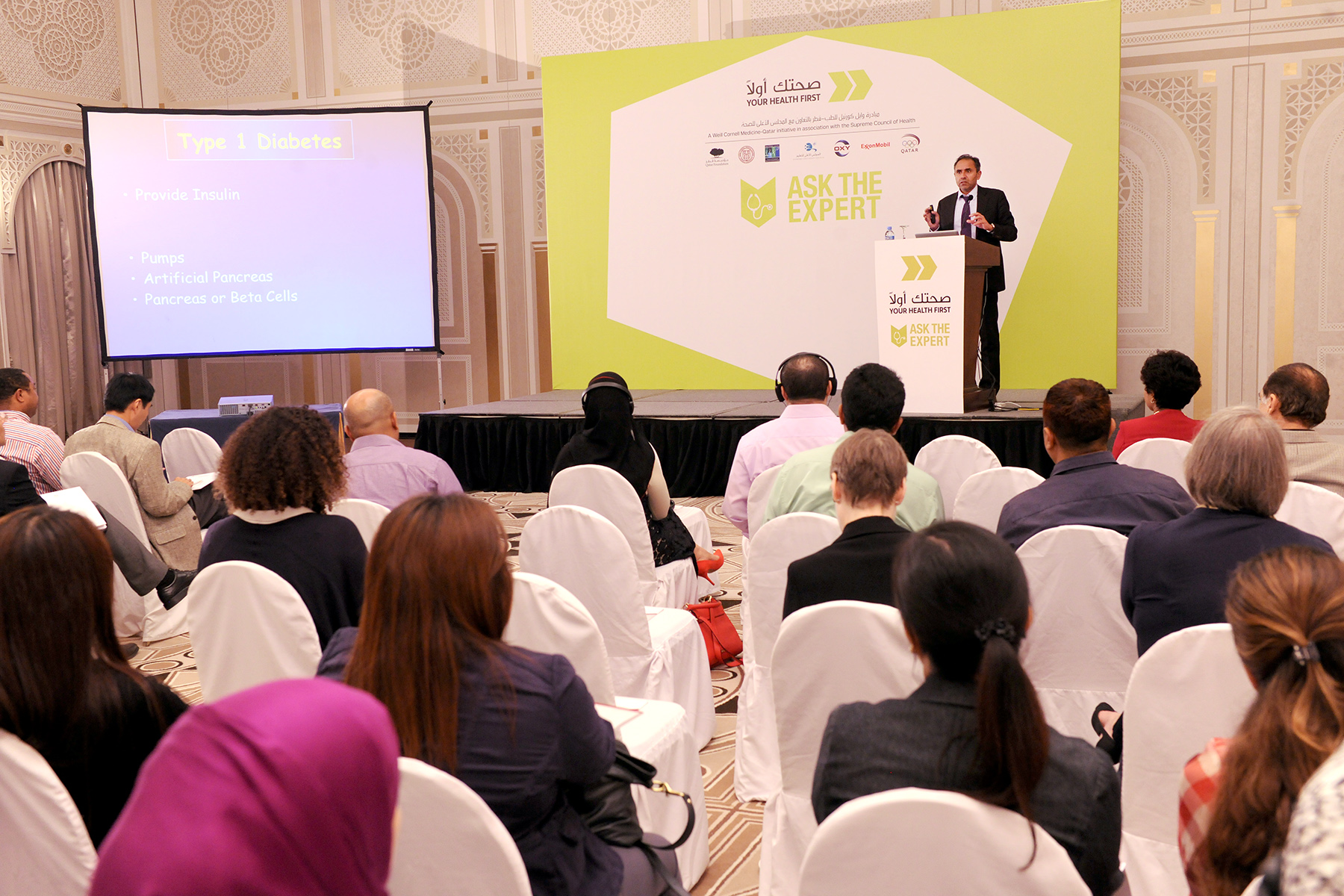 The Ask the Expert interactive public talks are held at the Diplomatic Club as part of WCM-Q's Sahtak Awalan – Your Health First campaign and aim to help the public understand health matters and encourage them to make positive changes to their lives.
The audience at the latest lecture heard from diabetes expert Dr Rayaz Malik, Professor of Medicine at WCM-Q, who outlined various new drugs and procedures, which can actually cure diabetes in some cases.
Dr Malik said: Many people still believe that diabetes is incurable and that its progress can only be managed. That may have been the case 10 years ago but it is no longer true today. Admittedly, there is no magic bullet but there are a range of therapies which can offer major improvements and in some cases cure the disease completely."
Dr Malik explained that there are two major forms of diabetes: type 1 which cannot be prevented, and type 2 which is linked to lifestyle factors like obesity, diet and a lack of exercise and accounts for 90 per cent of all cases worldwide. But Dr. Malik said people should also be aware that there are also some rare genetic variants of the disease that respond very well to medication.
But although medicine has advanced and treatments are constantly improving, the most important thing to remember is to take responsibility for your own body and look after it. Reducing your consumption of refined sugar and increasing the amount of fruit and vegetables you eat, in conjunction with 30 minutes of moderate exercise each day, will help you to avoid developing type 2 diabetes, meaning you won't have to visit a doctor at all.
For the full story, please
click here
.