The importance of breastfeeding for the health and development of infants was explained at the latest installment of Weill Cornell Medicine-Qatar's (WCM-Q) Ask the Expert series.
Breastfeeding expert Dr. Mohammed Ilyas Khan of Hamad Medical Corporation (HMC) was invited to deliver a presentation at the open public event, held at Doha's Diplomatic Club. The event was part of WCM-Q's Sahtak Awalan: Your Health First campaign, a five-year initiative that aims to encourage members of both the expat and Qatari communities to make healthy lifestyle choices.
Dr. Khan stressed that breastfeeding should not be viewed as a supplement to a baby's diet, but as the basis of proper infant nutrition.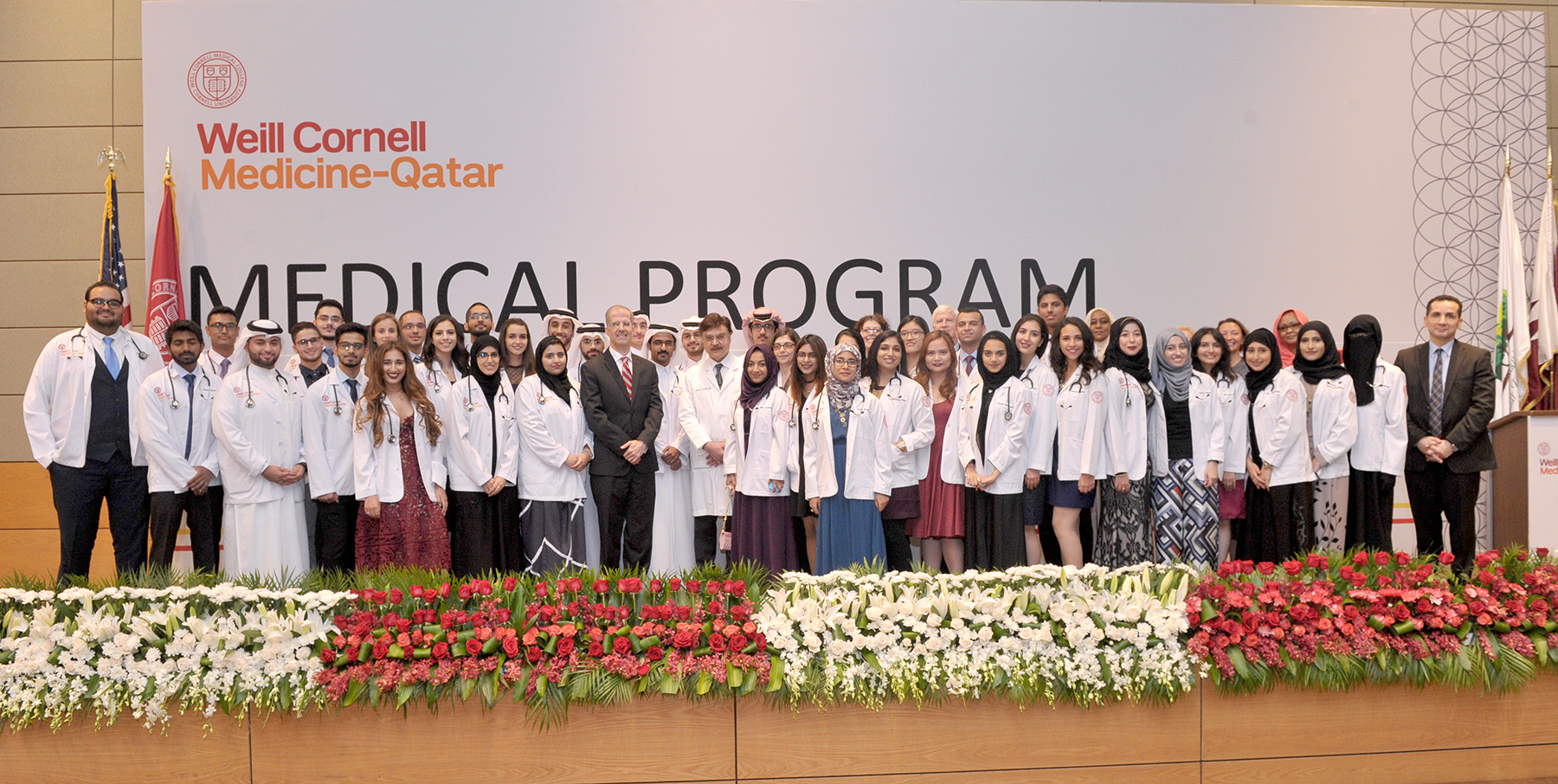 Breast milk contains a wide variety of nutrients essential to the healthy development of babies, including vital proteins, vitamins, minerals, carbohydrates and fats. The milk also contains anti-infective components, many important hormones and special enzymes that aid digestion and absorption of nutrients.
The initiative runs a twice-weekly post-natal and daily walk-in clinic to support working mothers, first-time mothers and urgent cases, and a scheduled Lactation Management Clinic once a week at Al-Wakra Hospital. New mothers are helped with breastfeeding advice and practical care before birth, in the crucial first moments after birth and then for as long as they need support.  
For the full story, please
click here.