One of Weill Cornell Medicine-Qatar's (WCM-Q) senior faculty has placed himself at the forefront of a global movement to combat the emerging epidemic of lifestyle-related chronic disease.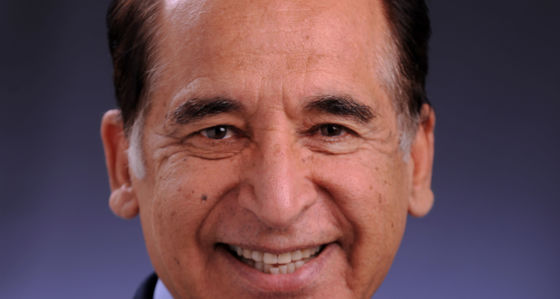 Dr. Ravinder Mamtani, senior associate dean for population health, capacity building and student affairs at WCM-Q, is among a group of only 204 physicians worldwide who have become the very first medical professionals to be certified by the American Board of Lifestyle Medicine (ABLM)/the American College of Lifestyle Medicine (ACLM) and the International Board of Lifestyle Medicine.
Lifestyle Medicine - as defined by the ACLM - is the use of evidence-based, therapeutic approaches to improve or maintain health, effected through positive lifestyle habits. These include a whole-food, plant-based diet, regular physical activity, adequate sleep, stress management, tobacco cessation, and other non-drug modalities, to prevent, treat, and often even reverse chronic disease.
The ABLM was formed in the US in 2015 by a group of physicians who wanted to create a set of common standards and a common language for evidence-based lifestyle medicine, to differentiate it from non-evidence-based approaches and to set a benchmark of quality. To ensure practitioners meet these standards, ABLM/ACLM certification is based upon an exam, which Dr. Mamtani took and passed in Tuscon, Arizona recently.
Studies suggest that lifestyle medicine is an effective way of addressing chronic illness that is often cheaper than conventional approaches, and that healthy lifestyle practices could prevent as much as 80 percent of chronic disease. Furthermore, an estimated 80 percent of healthcare spending is linked directly to the treatment of conditions rooted to poor lifestyle choices. Importantly, lifestyle medicine does not attempt to replace required conventional therapies but rather to provide guidelines for maintaining and improving overall health, making chronic disease less likely and helping people with chronic disease to recover.
WCM-Q's Institute for Population Health (IPH) offers an annual Certificate in Clinical Nutrition course, which provides health practitioners with an understanding of how nutrition affects physiological and biochemical systems in the human body. Additionally, the course provides relevant clinical information and skills to the participants. IPH continues to develop and implement additional lifestyle medicine programs for health practitioners in Qatar.
To read more, please click
here
.