Methods for safeguarding human subjects in biomedical research were discussed at the latest conference in Weill Cornell Medicine – Qatar's (WCM-Q) Law and Medicine series.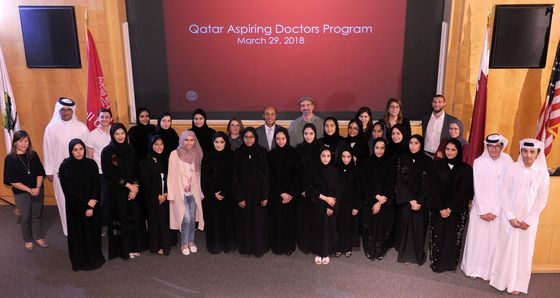 Entitled 'The Role of Data and Safety Monitoring Boards in Human Subject Research', the conference brought physicians, researchers and healthcare professionals together at WCM-Q to hear expert speakers from around the globe explain the ethics and safeguards used when conducting studies on humans.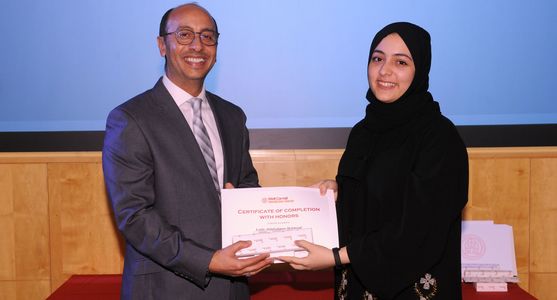 The expert speakers included Susan Ellenberg, professor of biostatistics at the University of Pennsylvania, who explained how statistical analysis and data can be used to monitor and maximize safety of participants in clinical trials. Zoe Doran, head of the clinical trials support group at Mahidol Oxford Tropical Medicine Research Unit in Bangkok, discussed the unique challenges posed when conducting multinational clinical trials in many different countries at the same time. She also listed the expectations of data and safety monitoring boards (DSMB) that oversee these multinational trials.
Also speaking at the event were Dr. Shahrad Taheri, professor of medicine and assistant dean for clinical investigations at WCM-Q, and Dr. Ziyad Mahfoud, WCM-Q's associate professor of healthcare policy and research. Dr. Taheri used his presentation to outline the similarities and differences between clinical care and clinical research and illustrated the importance of clinical trials to clinical practice. Dr. Taheri delivered a second lecture later in the day about the role that funding bodies have on clinical research and how their decision-making processes may impact clinical trials and patient safety.
Meanwhile, Dr. Mahfoud's lecture examined the role of DSMBs in human subject research with reference to local circumstances in Qatar, explaining that the main functions of the Board are to ensure the safety of the human subjects and to preserve the integrity of the research data. The activity was accredited locally by the Qatar Council for Healthcare Practitioners-Accreditation Department (QCHP-AD) and internationally by the Accreditation Council for Continuing Medical Education (ACCME).
The conference concluded with a panel discussion moderated by Dr. Sunanda Holmes, WCM-Q's deputy chief administrative officer & associate university counsel, and assistant professor of healthcare policy and research.
Dr. Taheri said: "Conducting human subjects research is incredibly important for identifying the best treatment options. Researchers, however, have a strong duty of care to research subjects to ensure that they face no physiological, mental or emotional effects or distress. DSMBs have a very important role to play in this as they provide an impartial viewpoint that provides a detailed critique of every facet of the study."