Weill Cornell Medicine-Qatar (WCM-Q) alumnus Dr. Muhamad Baljević returned to the college to discuss his research in 'Multiple Myeloma', a form of blood cancer, for the latest installment of WCM-Q's 'Grand Rounds'. Dr. Baljević, who graduated from WCM-Q in 2010, is now Assistant Professor of Medicine at the University of Nebraska Medical Center, home to one of the leading cancer research centers in the US.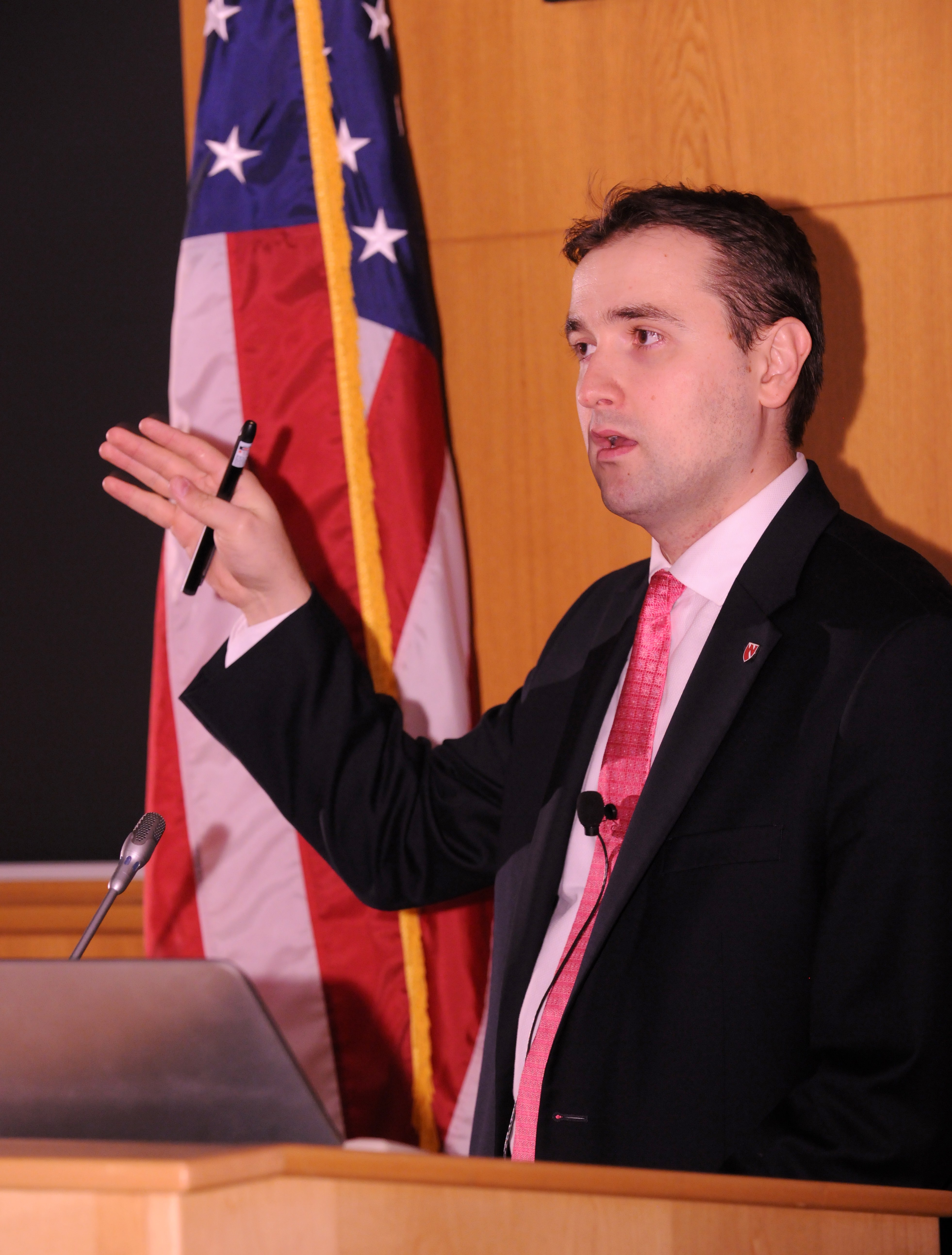 Dr. Baljević said: "Multiple myeloma is the second most common hematologic malignancy behind non-Hodgkin lymphoma, and it is estimated that there will be more than 30,000 newly diagnosed cases in the USA in 2016.
"The good news is that the data show us that survival rates have improved a great deal but there is still room for more improvement. New and promising drugs are in the testing phase and I am excited to be involved in this research, which we hope will lead to improved patient outcomes."
Dr. Baljević was offered an Emiri scholarship in 2001 to come to Doha and finish high school at Qatar Academy, a member of Qatar Foundation. The scholarship was extended as a university academic scholarship for pre-medical and medical studies at WCM-Q, where he graduated from with honors in research. Since graduation Dr. Baljević has completed residency training in internal medicine at the New York-Presbyterian Hospital, Weill Cornell Medical Center in New York, and fellowship training in hematology and medical oncology at the University of Texas MD Anderson Cancer Center.
Happily, Dr. Baljević is now looking forward to leading his first clinical trial which will investigate the efficacy of new drug combinations for treating multiple myeloma in patients who develop resistance to proteasome inhibitors.
Dr. Baljević added: "Fulfilling my dream of being involved in development of novel therapies for patients with hematologic malignancies simply would not have been possible without the generous support I received from Qatar Foundation. Returning to Doha feels like coming home and I feel tremendously grateful for the truly life-changing opportunities Qatar has granted me."
For the full story, please
click here
.