As part of the October Breast Awareness campaign which is carried out internationally each year, Vodafone throughout the month is raising the awareness about the importance of early detection to all their employees.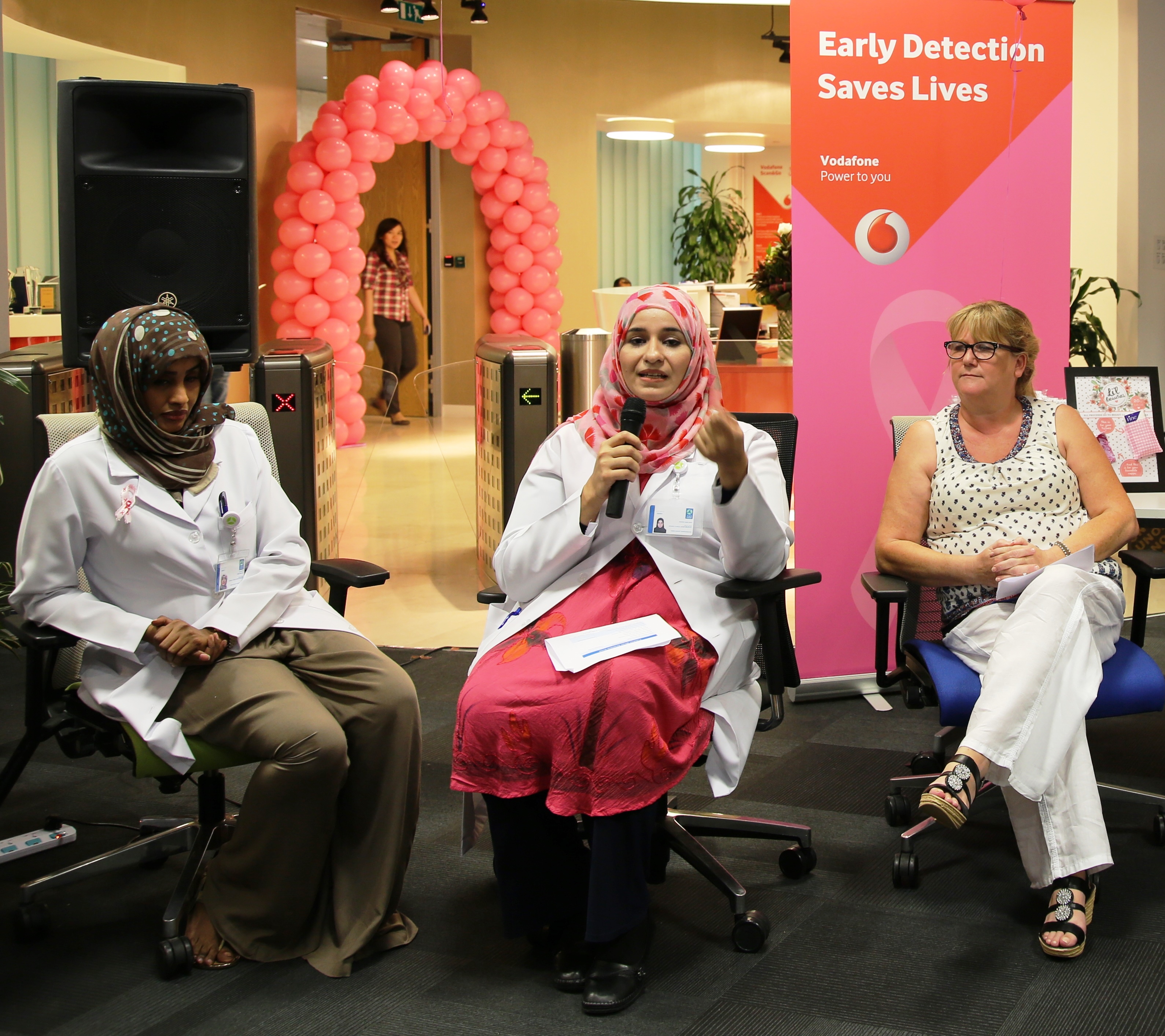 The incidence of breast cancer is extremely high in Qatar, coming second after bowel cancer.The cause for such a high incidence of breast cancer here in Qatar is currently being reviewed by the genetics and high risk center in Hamad Medical Corporation (HMC).
A presentation was delivered at Vodafone's office by the Cancer Transformation Team from HMC that aimed to raise not only how to be breast aware but also what to do when you find a lump.
Speakers Cathie McKirdy Senior Advanced Clinical Nurse Specialist (ACNS), Nima Ahmed Ali (ACNS) and Nahrida Nazir (ACNS) main points of presentation were to encourage both men and women in the correct way to carry out a breast self-check.
"Many patients seen in the clinics are presenting with extensive breast cancer disease, and much of this is due to fear and lack of awareness around early detection saving lives, as well as where to go.We have found that many of our patients and the general public are unware that there is a dedicated breast multidisciplinary team involved in the treatment of breast cancer," said Cathie McKirdy
Highlighted in the presentation is the 48 hour referral system.If you find a breast lump and unsure what to do, go to your PHC who will do an urgent referral for you to been seen at Hamad Hospital Breast Surgical Team (which is where every new patient's treatment pathway begins) the referral form will be reviewed by a member of the breast team and if urgent you will be seen within 48 hours.If a diagnosis of breast cancer is confirmed you will be treated within 14 days.
For further information visit HMC Web site where you can 'find a doctor' or email
contactus@hamad.qa
.
For the full story, please
click here.