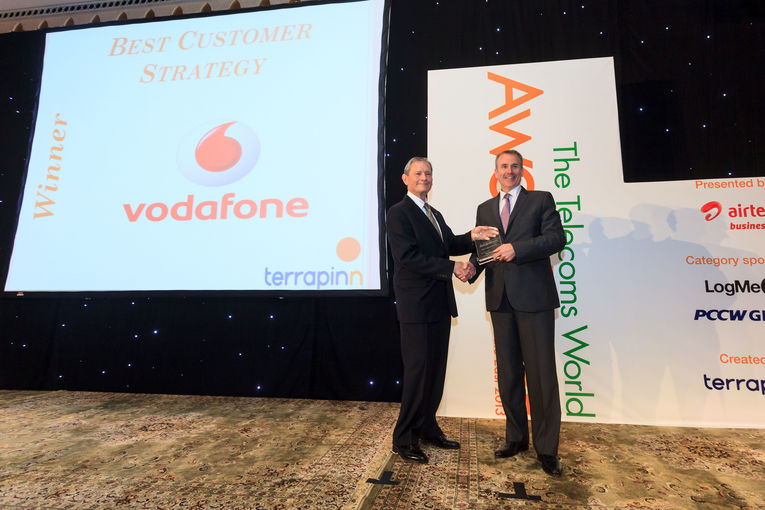 Vodafone Qatar has bagged yet more awards, adding Best Customer Strategy to its list of accolades.
The award was received by Vodafone Qatar CEO Kyle Whitehill at the Telecoms World Middle East 2013 Awards Ceremony held in Dubai, an event that gathers the leaders of the telecoms industry to celebrate the success and achievement in the telecoms industry over the past year.
This is the 5th award the Company has won this year. Earlier this month Vodafone Qatar was awarded a MENA Customer Delight Award and prior to that, three prestigious awards at the Middle East Call Center Awards.
The awards follow Telecoms World Middle East's conference in which Kyle Whitehill was a key speaker on the VIP panel which discussed diversification of industries, putting MENA Telco's at the epicenter of the connected economy and enabling the connected life.
To read the full article on Vodafone Qatar's website, please click here
http://www.vodafone.qa/pressrelease/vodafone-qatar-wins-customer-strategy-award-at-telecoms-world-middle-east-2013-awards