Kyle Whitehill, Chief Executive Officer of Vodafone Qatar, has recently been named in the TOP CEO Awards and the leading CEO of the Telecom industry across the region.Organized by business publication TRENDS magazine in conjunction with INSEAD business school, the TOP CEO Awards 2015 ceremony paid tribute to business leaders whose success for their organizations is an instrumental factor in the continued growth of the region.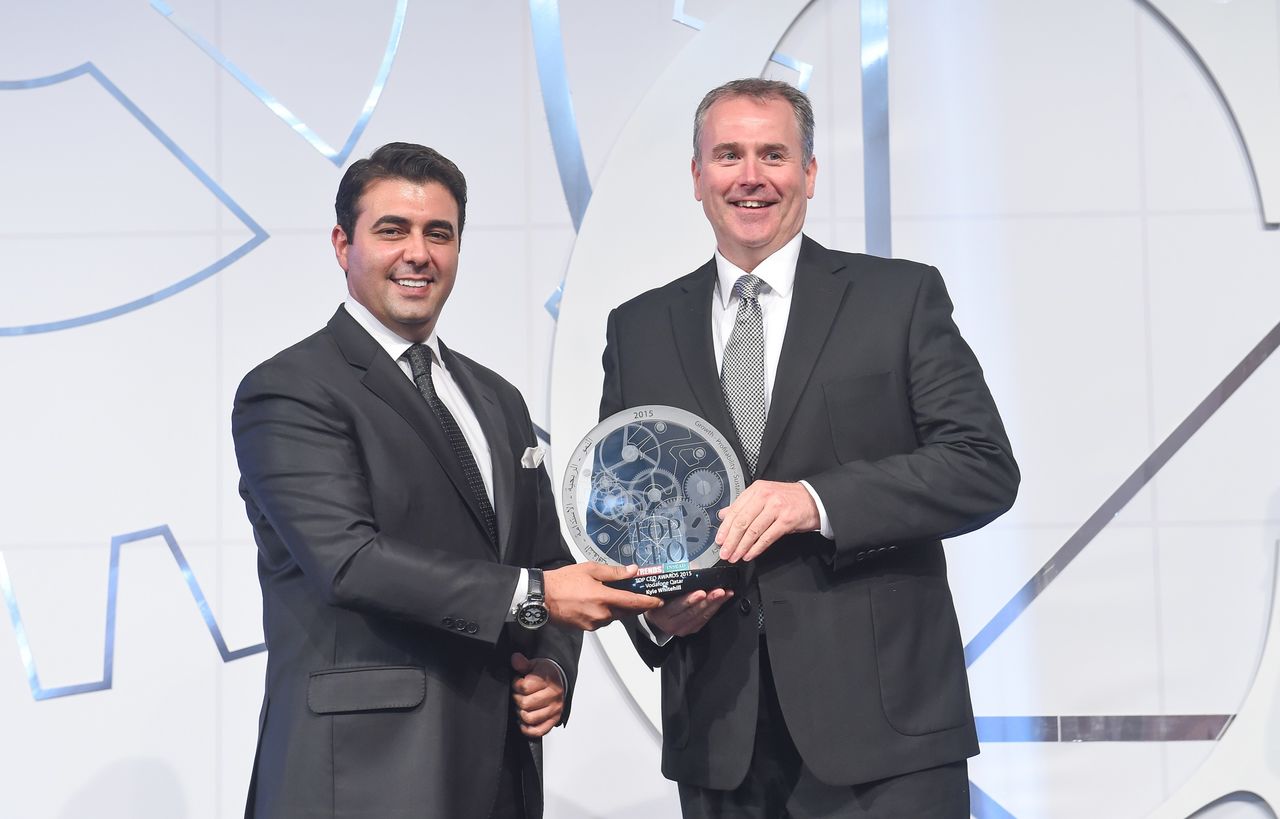 The fifth installment of the annual program, TOP CEO 2015 honored business heads judged to have excelled in the field of leadership. Mediaquest, the media company behind the initiative, says that the scheme is the most credible of its kind in the region, as only leaders of the firms listed on the stock exchanges of Saudi Arabia, the UAE, Qatar, Bahrain, Kuwait and Oman are eligible for ranking.
Before joining Vodafone Qatar, Kyle Whitehill was the Chief Executive Officer for Vodafone Ghana from June 2010 to June 2013. Under his leadership, Vodafone Ghana became the second largest telecom operator in Ghana and grew the subscriber base from two million to over five million.
Prior to that, Kyle joined Vodafone UK in 2001 as head of the Enterprise business. In February 2008 he moved to Vodafone India as Chief Operating Officer. During his tenure as Chief Operating Officer, the subscriber base of Vodafone India's business grew from 47 million to over 100 million. His early career was spent in fast moving consumer goods with L'Oreal and Jeyes before he entered general management with the Soft Drinks division of PepsiCo.
For the full story, please
click here
.