Vodafone launched the third edition of its annual literary competition, under the patronage of HE Dr Hamad Bin Abdulaziz Al Kuwari, the Minister of Culture and Heritage.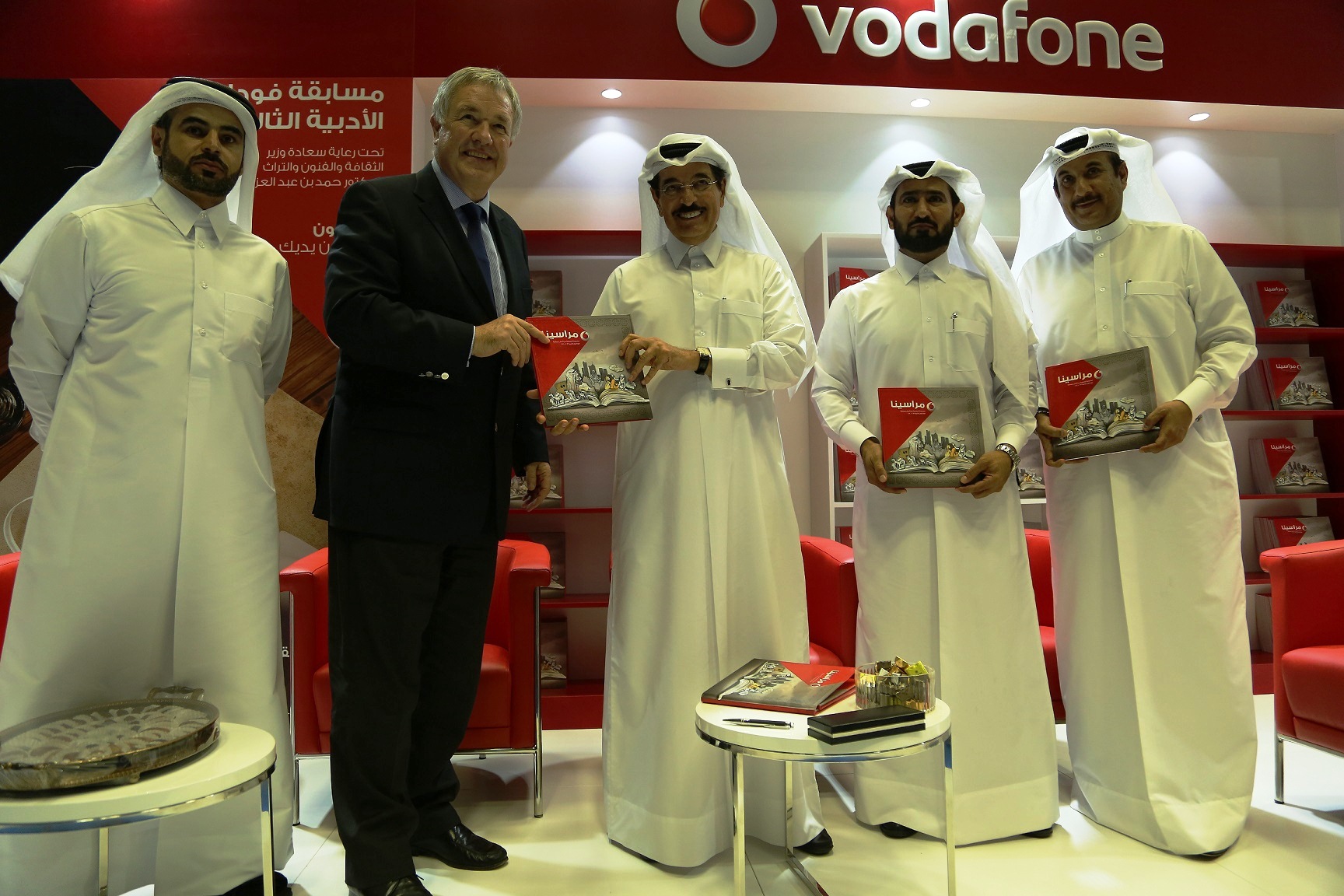 This is the third year the Minister has given his backing to the project joining Vodafone officials, including Chief Executive Officer Ian Gray and Chief External Affairs Officer Mohammed Al Yami, at ceremony to inaugurate, as well, the company's pavilion at the Doha Exhibition Centre where the 26th Doha International Book Fair is running between 2-12 December 2015.
The competition is open to all citizens and residents from 3 December 2015 until 1 February 2016 and the submissions for both the competition's categories have to be in the Arabic language.
The panel of judges – Qatari literary and luminary experts – will convene in February 2016 to agree the winners who will be announced in March 2016.
For the full story, please
click here.