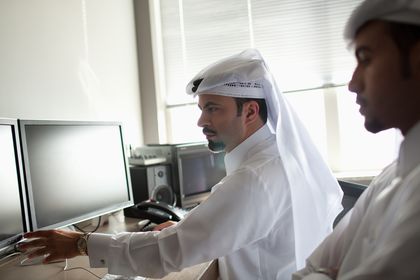 Vodafone is the first company in Qatar to offer Secure Device Management to help businesses better protect their company data with in-country support by Vodafone.
Vodafone's Secure Device Management solution enables IT managers or administrators within an organization to remotely manage all of their smartphones and tablets.
This means that these devices can be remotely locked and wiped if they have been stolen, can be tracked via their GPS locator if they are lost or can have their mobile apps remotely managed to ensure employees have all of the tools they need to get their job done whilst out of the office.
Vodafone's Secure Device Management platform also comes with a special security feature that encrypts emails sent between the device and the corporate network for added protection of confidential company information.
For the full story, please
click here
.