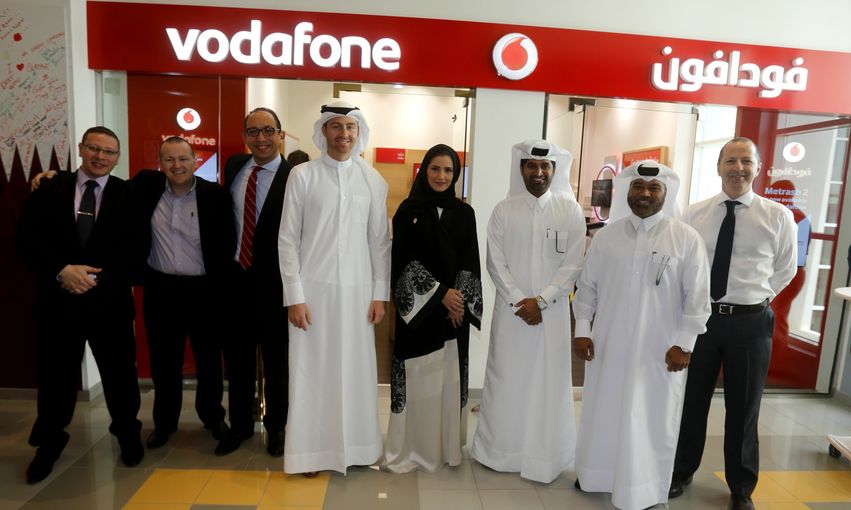 Vodafone Qatar has opened its new store at Qatar Foundation's Recreation Centre.
Taking the company's retail footprint to 24, Vodafone's store at Qatar Foundation introduces a totally innovative approach to customer care and service featuring entertaining facilities such as a dedicated PlayStation booth for Vodafone's customers to play individually and online during their leisure time.
The store also features an Anghami music app station where youngsters can listen to their favourite artists with the latest Dr. Beats headphones.
Students, staff members and the wider community of Qatar Foundation will also get the chance to check and try the latest gadgets, accessories and smart phones with a new twist including, for example, a "calories fork" which tells students how many calories they have consumed per meal.
Qatar Foundation's Vodafone Falla-flagship store will be manned by Hi Tech Care Advisors under the age of 25, underlining Falla's focus on relating to the youth in Qatar.
Vodafone Falla also delivers entertainment to youth such as Video Gaming at The Gaming Lounge. Located in Al Sadd area, this is the only 24-hour gaming location in Qatar.
Every Wednesday from midday to midnight, Vodafone Falla is sponsoring free gaming for anyone in Qatar.
For the full story, please
click here
.