Virginia Commonwealth University in Qatar (VCUQatar) welcomed 73 new full time Master of Fine Arts, Bachelor of Fine Arts and Bachelor of Arts students to Qatar Foundation's campus.
This fall semester, VCUQatar welcomes the second group of students into the new BA program in art history. This is the first non-studio degree offered by the branch campus and is intended to support the development of the cultural infrastructure in Qatar.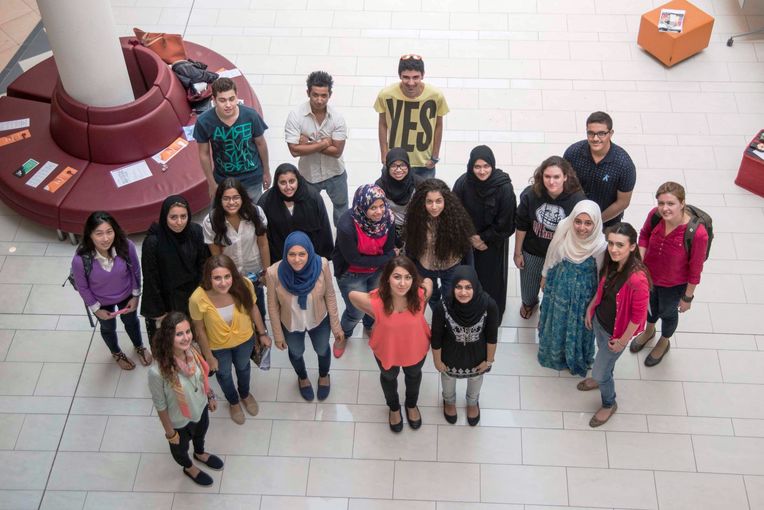 The incoming BFA and BA classes of 2017 represent a truly diverse student body with 41 Qatari students and 28 students from Bangladesh, Canada, Egypt, Greece, India, Indonesia, Jordan, Korea, Malaysia, Nepal, New Zealand, Palestine, Philippines, Russia, Turkey and the United States. Fifty nine percent of the incoming freshmen are Qatari.
Admission to VCUQatar is competitive with applications being blind reviewed by a committee comprised of members of the faculty and staff.
Decisions are based on a comprehensive assessment of the applicant's academic achievements to date, their artistic talent, creativity and originality as evidenced by the work they present in their individual portfolios (BFA and MFA), letters of recommendation, writing skills and English language proficiency. The incoming class of 2017 represents highly qualified students who are poised to succeed in the fields of art and design.
The Incoming Class brings the student population at VCUQatar to 279: 265 undergraduate (Foundation, Fashion, Graphic and Interior Design, Painting & Printmaking and Art History) and 14 graduate (Design Studies) students – representing 42 nationalities.
VCUQatar also has two junior Interior Design students in Richmond on an exchange program and four students from VCUarts in Richmond (two Art History, one Painting & Printmaking and one Fashion Design) studying at the VCUQatar campus for the semester.
For the full story, please click here.